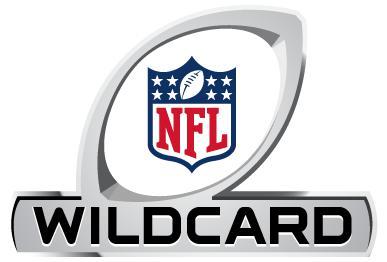 Photo: freefantasyfootballpicks.com
- Adam Parker
The NFL regular season has wrapped up, giving way to an entirely different beast that is the NFL playoffs.
But before we jump into my predictions for the Wild Card games, let's take a quick look back at how Week 17 unfolded.
The Packers won in a divisional shootout with the Lions despite resting Aaron Rodgers. Backup quarterback Matt Flynn looked like he's ready to be a starter somewhere in the league next year, but the question remains whether his success was more a direct result of Green Bay's offensive scheme or his ability.
Drew Brees and the Saints padded their already through the roof offensive statistics against the Panthers in a 45-17 win. Should Brees win the MVP?
Oh, and we can't forget about those J-E-T-S Jets, Jets, Jets, right? This team is a joke. They appear to have all the talent on paper, but they'll need to make some changes, most notably bringing in a team shrink to control all the big personalities and egos in their combustible locker room. While they're at it, they can ship Mark Sanchez to the curb. Anybody that throws two INT's to the
same
defensive lineman in the
same
game should be cleaning out his locker immediately.
In Week 17, I went (10-6) to match my Week 16 mark.
My Pick 'Em Record: 61-31
Now, onto my picks for the Wild Card Round of the Playoffs!
Bengals (9-7) at Texans (10-6) - NBC
This one came down to the wire when these two teams met in Week 14 of the regular season. Houston ended up pulling it out, winning 20-19 on a T.J. Yates to Kevin Walter touchdown connection with two seconds left in regulation. The main factors in this playoff matchup will be that, unlike their regular season matchup, the Texans will have stud wideout Andre Johnson back in the lineup. The Bengals are 0-4 in their last four road playoff games. I like the Texans to pick up their first playoff win in franchise history.
Prediction - Texans win, 24-20.
Lions (10-6) at Saints (13-3) - NBC
This will easily end up being the highest scoring game of this Wild Card round, and possibly the entire playoffs. Matthew Stafford and Drew Brees have both thrown over 5,000 yards this season. Calvin Johnson is a beast for Detroit, while the Saints have countless different weapons that can shred opponents through the air, most notably tight end Jimmy Graham. I like the Saints to win this shootout at home in the Superdome where they have yet to lose this season. Who Dat!
Prediction - Saints win, 42-31.
Falcons (10-6) at Giants (9-7) - FOX
The Falcons' offensive line's ability to protect Matt Ryan will be the key in this game. They really picked up their play over the last seven weeks, and as a result, Ryan led them to a mark of (5-2) to finish out the season.
That being said, the G-Men's pass rush apparently didn't get the memo that we're in 2012 as they've been playing lights out lately like during their 2007 Super Bowl run. Jason Pierre-Paul is a freak of nature, and you when you add Justin Tuck and Osi Umenyiora to that great defensive line rotation, well... something tells me that Matt Ryan could be in for a long day.
Prediction - Giants win, 27-24.
Steelers (12-4) at Broncos (8-8) - CBS
The Broncos limped into the playoffs by clinching the AFC West despite ending the season with a bad loss to the Chiefs. Ben Roethlisberger is literally limping while playing through a high ankle sprain, but that probably won't hurt the Steelers too much this week.
The fact that Denver was only able to muster up 3 points against the Chiefs means two things. The Chiefs have a good defense, and Tim Tebow, who went 6-22 for 60 yards in the game, has no chance to overcome the best defense in the NFL in Pittsburgh.You know Steelers defensive coordinator Dick LeBeau is licking his chops in the film room right now.
Prediction - Steelers win, 23-13.
Be sure to follow Beard And Stache on Twitter 
@BeardAndStache
, 
and also Adam 
@Adam_Parker43
, Like our Facebook page 
HERE
!