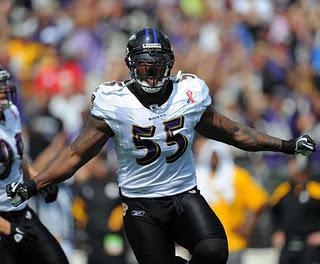 Photo: Getty Images 
Week 14 has given us another excellent week of games, with a handful of blowouts, some surprising wins, and of course, another Tim Tebow 
overtime win against the Chicago Bears.
Troy Ballard and Adam Parker break down week 14 in Beard and Stache's latest fact or fiction piece, with help from our guest columnist Kris Fletcher from The Bleacher Briefings. Check out our opinion, and feel free to comment with your own!
10. Following Another Cleveland Browns Loss, It's Time To Replace Colt McCoy..
Troy: FACT - People will point to the fact that the Browns don't have that great of an offense surrounding McCoy, which may be true, but the kid just doesn't look good. I really liked McCoy in college, but in the NFL he has a noodle arm, bad decision making, and isn't a good fit for Cleveland. I can see him getting replaced in this draft, as once again, the Browns have a high pick.
Adam: FICTION - The average time any legitimate quarterback experiment is usually three seasons. This is only McCoy's second, and I hate to say it, but the lack of offensive weapons around McCoy is what hurts his chances the most, most notably, the Jekyll and Hyde show that is Peyton Hillis this season. I think the Browns will take one more ride with this 'Colt', hopefully with some more offense around him, and he'll be in Cleveland for the long haul.
Kris: FICTION - 

McCoy basically has nothing to work with on the offensive side of the ball. They need to get him some help and see how he does before they bail on him already.
9. The Pittsburgh Steelers Antonio Brown is One of The Best Young WR's in The NFL..
Troy: FICTION - I really like what Antonio Brown can do, and he had an excellent game against the Browns this week. However, good young wide receivers in the NFL are a dime a dozen, and I haven't seen enough from Brown to prove he should be considered one of the best. 
Adam: FACT - I know I've paraded this fact around quite often lately, but Brown was a fifth round draft pick a year ago. Now, in only his second season, he's probably become Big Ben's third favorite target behind only Mike Wallace and Heath Miller, and with all the weapons that the Steelers have in the passing game, that's saying a lot. This guy is a stud, and if you haven't already thought about it, he should be on your fantasy team next season. Kris: FACT - The Steelers have gone from a running team to a passing team over the last few years, and Brown is one of the reasons why. He's only going to get better. 8. The New England Patriots Defense is Barely Getting By, and They Should Be Worried For The Playoffs..  Troy: FACT - The last time I checked, only the best teams in the NFL make it into the playoffs, and when the Patriots are giving up 27 points to the Washington Redskins, there is a problem. I love the Patriots offense, but I think New England will end up falling early because of their lack of defensive stability.  Adam: FACT - I definitely think they should be worried. I mean, they just gave up 27 points to a TERRIBLE Redskins offense. Riding Brady's arm to victory is certainly a viable option, but they'll be playing much better offenses come playoff time. If the 'Hoody' doesn't do something to tighten up the defense, the Patriots could be in store for another early playoff exit. Kris: FICTION - It's fiction, because it's not like this is anything new. Their defense has been garbage for the last 3 seasons, so why worry now? The game plan is still the same as it has been. Let Brady put up 30-40 points and hope it sticks.  7. The Pittsburgh Steelers linebacker James Harrison Should Be Kicked Out of The NFL..  Troy: FACT - Rude? Check. Dirty? Check. Unbending? Check. I have always disliked James Harrison and think he is a danger to the rest of the NFL. Clearly fines and suspensions won't change his dirty play, and Rodger Goodell should just end his career early. It'd be doing everyone a favor.  Adam: FICTION - Ndamukong Suh hasn't been banned yet, has he? No. Then Harrison shouldn't be either. Their both repeat offenders, but I still don't believe that the intent is there with Harrison like it seems to be with Suh. A suspension is definitely warranted, but not a lifetime ban. Kris: FICTION - He should be suspended several games, but not for life. At least, not yet anyway. 6. The Baltimore Ravens Linebacker Terrell Suggs Will Win Defensive Player of The Year.. Troy: FACT - I have always known that Terrell Suggs is good, I suppose I just didn't realize how good. Considering that Baltimore has been missing Ray Lewis, Suggs has held that defensive unit together and turned into a leader in Lewis' absence. He has been a beast all season, and deserves the award without question.  Adam: FACT - After adding three more sacks against the Colts, Suggs now has 13 sacks on the season, the most since his rookie season back in 2003. Not to mention, he's continuing to dominate even with Ray Lewis sidelined with an injury and all the focus on him. He's got the award in the bag. Kris: FACT - The guy has been a monster all season long. Right now I'd give him the nod over the 49ers' Patrick Willis. 5. The Tennessee Titans Should Start Jake Locker Day One in 2013..  Troy: FACT - I am sure that starting Locker full-time next year was the plan all along in Tennessee. The kid obviously has the talent, and as good as Matt Hasselbeck has been this year, he isn't going to be getting any younger for next season. The Titans will be Locker's team sooner rather than later.  Adam: FICTION -  I honestly could see this going either way, but with Hasselbeck still under contract for next season, I don't see why having Locker sit another season would hurt any. After all, Aaron Rodgers sat multiple seasons back when he first entered the league, and he seems to be doing okay these days. Kris: FICTION - Hasselbeck is signed for two seasons. Let him start until his contract is up, then go with Locker. It would serve him well to sit and learn a little while longer, even though he has looked good in limited time this season. 4. The New England Patriots Rob Gronkowski is The Best Tight End in The NFL..  Troy: FICTION - Rob Gronkowski may have just broken the receiving touchdown record this season, but he has shown weaknesses when blocking. People seem to forget that tight ends aren't just like extra receivers, but they also have to block. I'll take Jimmy Graham from the New Orleans Saints.  Adam: FACT - I'm going to say fact, but only from the standpoint that I believe his success is a byproduct of Tom Brady's brilliance and the Patriots' system. Don't get me wrong, the guy is a physical freak of nature, and I don't think any defensive player looks forward to seeing Gronk lined up directly across from him, but being on the Patriots has definitely helped Gronkowksi's career to get off to a great start. Kris: FACT - He's uncoverable. This is a no-brainer. 3. The Arizona Cardinals Can Contend in The NFC West Next Season..  Troy: FACT - The 49ers are good this season, and will likely be good next year too, but the Cardinals have shown some promise. They've been winning games as of late with Kevin Kolb finding himself with the injury bug, and being led by John Skelton. If the Cards' can win games with Skelton, just about anything is possible.  Adam: FACT - Anything is possible in the NFC West, and with their defense steadily improving through the draft, they definitely have a chance. However, Kolb needs to stay healthy for this to happen. Kris: FICTION - The 49ers are only going to get better, and you would think the Rams will as well. I don't see the Cardinals being relevant in the West next season. 2. Tom Brady is The NFL MVP, Not Aaron Rodgers.. 

Troy: FICTION - Aaron Rodgers is leading an undefeated team. There really shouldn't be any debate here. 
Adam: FICTION - Both players have had phenomenal statistical seasons, and neither of their team's defenses are that great. Both quarterbacks are seemingly doing this without a consistent running game, and some say Rodger's weapons are better than Brady's. However, Rodgers has created a class by himself firmly above the elite trio of Manning, Brady, and Brees. That's not something I expected to see at all while those three guys were still in their prime, but low and behold, Rodgers has done it. 
Kris: FICTION - Unless Rodgers struggles some over the last few weeks, he's got it locked up. Brady's going to finish second.
1. Tim Tebow Can Lead The Denver Broncos To a Playoff Win.. 
Troy: FACT - With the way that Tim Tebow has played, I expect nothing short of a Super Bowl win. 
Adam: FACT - Tebow-mania continuing throughout the playoffs? As long as he's accompanied by that improving defense and the inexplicable mystical force that turns him into John Elway in the fourth quarter. 
Kris: FACT - Why not? At this point, I wouldn't be shocked if they win the Super Bowl.
Be sure to follow Beard and Stache on Twitter 
@BeardAndStache
, and also Troy 
@TroyBallards
 and Adam 
@Adam_Parker43
, Like our Facebook page HERE!