By setting Così fan tutte in contemporary society, the New York Opera Exchange revitalizes the universal themes of love and fidelity in  Mozart's popular 1790 opera with the frothy story line and the lush music.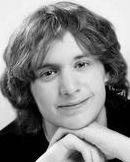 Guest Director Cameron J. Marcotte
Their production directed by Cameron J. Marcotte explores how modern technological innovations and current events affect relationships with others.
Four evening performances in collaboration with the Brooklyn Symphony Orchestra are slated for April 26 through the 29th at the Church of the Covenant on 310 E 42ndSt. between 1st Ave and 2nd Ave.
Why contemporize the show? In today's age of innovation in media, technology colors love.  In a world so fundamentally driven by opinion and social class, opposites attract now more than ever. In this new version of Così fan tutte, the characters live in a complex world where a Facebook relationship status carries as much weight as an eighteenth century marriage contract and where an executive in the one-percent may fall in love with an Occupy Wall Street protestor.
"Our goal is to hold up a mirror to our contemporary audience and reveal, with comical overtones, that this farcical world may not be so different from our own." — New York Opera Exchange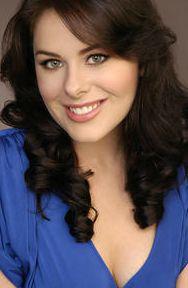 Soprano Rachel Ann Hippert is sharing the role of Fiordiligi . . .
NY Opera Exchange aims to create performance opportunities with orchestra for young emerging artists on the cusp of professional breakthrough.  They strive to make opera accessible for the diverse New York population, creating a supportive environment for both the musicians and audience. There will be supertitles for the sung Italian and an original English text for the recitative.
The production features two casts:
THURSDAY APRIL 26th at 7PM
SATURDAY APRIL 28th at 7PM
Fiordiligi: Rachel Anne Hippert
Dorabella: Abi Levis
Despina: Amanda Chmela
Ferrando: Justin Werner
Guglielmo: Joe Beckwith
Don Alfonso: Brad Baron
______________________________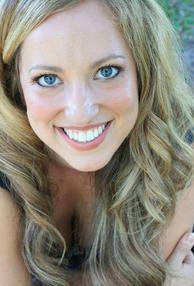 . . . with soprano Rebecca Shorstein
FRIDAY, APRIL 27th at 7PM
SUNDAY, APRIL 29th at 6PM
Fiordiligi: Rebecca Shorstein
Dorabella: Kate Wiswell
Despina: Becca Conviser
Ferrando: Jeffrey Taveras
Guglielmo: Bob Balonek
Don Alfonso: Jason Cox
_______________________
Tickets are $25 each ($15 student rush) and are available at the door or in advance at www.nyoperaexchange.com