A New Year brings opportunities aplenty in the pursuit to better oneself. And while health-related resolutions typically reign supreme, we often neglect to pledge allegiance to the wellbeing of one of the most significant parts of our body: our skin. Ellen Clark , founder of the clinical-based professional skincare brand Control Corrective Skincare Systems , says the New Year is an ideal time to start taking skincare more seriously, whether it's committing to a regular regimen or simply applying sunscreen everyday. "Just like diet or exercise, a purposeful attitude toward skincare is essential in maintaining a healthy, vibrant and youthful appearance," she said. "Prioritizing skincare is a resolution many can keep, without having to make serious lifestyle changes." Clark suggests making the following five promises to skin in 2016: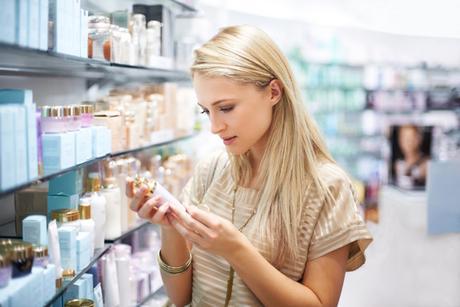 This simple at-home treatment can help hydrate dry skin, calm inflammation and redness, reduce oil and keep complexions looking youthful. Bonus? Masks provide that spa-like, pampering effect - from the comfort of your living room! Indulge at least twice per week for best results, and visit your esthetician to determine which mask is best for your unique skin type. The Control Corrective Sensitive Skin Enzyme Mask , which offers calming, anti-inflammatory hydration, is a great pick for any skin profile feeling irritated by winter's harsh conditions. MSRP: $49 for two ounces.
Take cleansing to the next level this year by vowing to exfoliate twice a week. Adding this easy step to your skincare routine can bring new life to your complexion, from dredging away the debris that causes acne and a lackluster appearance, to reducing fine lines and dark spots. By getting rid of tired, dead cells, exfoliation speeds up skin renewal so that healthy, vibrant skin can emerge. Another win? Moisturizers, makeup and sunscreen will be easier applied and absorbed to your new, clean-slate complexion. And fear not the scratchy scrubs of high school: a gentle product like Control Corrective Cucumber Bead Cleanser does double duty as a refreshing cleanser and exfoliant without any irritation or abrasion. MSRP: $28 for 6.7 ounces.
Don't make sunscreen secondary.
It's getting to be a tired line, but recent studies show that one-third of Americans still don't use sunscreen, and the majority of those who do, are only occasional users. Whether it appeals to your health (nearly 5 million people are treated for skin cancer each year!) or your vanity (the sun is the number one culprit for premature aging!), you must get into the habit of wearing sunscreen every day and reapplying often. Not just in summer, not just at the beach. ALWAYS. Sun damage accumulates over time, so when you consider daily trips to the mailbox, driving with the windows down, eating lunch outside and other normal activities, your exposure may be greater than you think.
Not to be confused with your BFF (although she might soon be), I'm talking about your Best Esthetician Forever. You want to love your doctor, your hair stylist and your manicurist, and you should love and trust your skincare professional, as well. You want someone who can get to know your skin and help you manage it season by season. Getting recommendations from friends is a good place to start, but still do your research. Make sure you find an esthetician who is licensed; keeps a clean and tidy workspace; listens to your concerns; carries the skincare product lines you like; and prescribes homecare.
Add something new to your routine.
This is an especially important resolution for those who are reticent to change and always approach skincare the same way. While you don't want to overhaul what always works for your skin, consider changing things up with the switch in seasons. Just like your wardrobe, your skincare also needs to shift to accommodate climate changes. Consider adding a serum like Control Corrective Redness Relief (MSRP: $50 for one ounce) to your regular regimen during the winter months to ward off redness and irritation caused by dry, cold conditions; or swap out your usual sunscreen for an oil-free version during the warmer months. Control Corrective Oil Free Sunscreen (MSRP: $33 for 2.5 ounces) is a great greaseless SPF 30 formula that doubles as a lightweight moisturizer.
Control Corrective Skincare Systems puts the power of beautiful skin into your hands. A clinical-based skincare brand since 1997, Control Corrective Skincare Systems offers comprehensive, collection-based skincare for both the professional seeking to offer superior professional solutions or the consumer looking for a user-friendly home care regimen. Available at finer salons and spas nationwide, the line offers a full range of skin care products that utilize the highest quality ingredients along with natural extracts, vitamins and essential oils. www.controlcorrective.com.