In this blog, I advocate do-it-yourself trips, especially for Malaysia. But for those who have a family in tow or would rather have a more convenient trip this Visit Malaysia Year 2014, Tourism Malaysia Manila has come up with 'Tara Na Sa Malaysia' (Let's Go to Malaysia) packages that were carefully crafted and coordinated with travel agencies. Read more…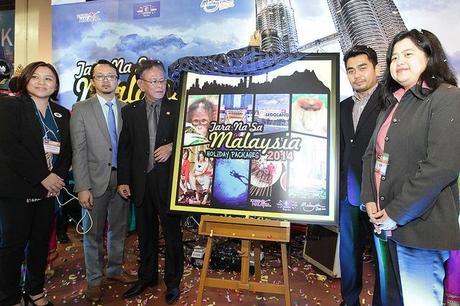 The holiday packages showcase the best of what Malaysia can offer its visitors—theme park visits, shopping, nightlife, gastronomic adventures, honeymoon and romantic getaways, golfing, beach, and cultural immersions, among others. Destination highlights include:
Kuala Lumpur is well-known as one of Asia's most progressive boomtowns. Here, skyscrapers and shopping malls are aplenty, but do check out the city's green lungs.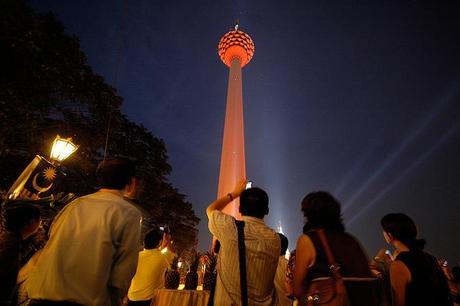 Putrajaya is Malaysia's administrative capital. It is perhaps the most intriguing site near Kuala Lumpur for its quirky and iconic structures, bridges, mosques, and manmade lake.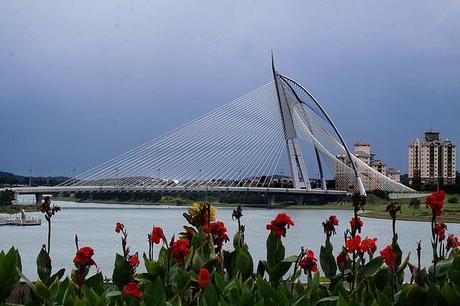 Melaka has had an illustrious past as a strategic trading port and colony. This UNESCO World Heritage City still maintains much of its history through its structures and food.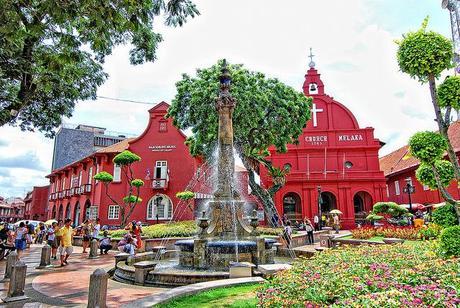 Johor is the part of Malaysia immediately next to Singapore. Apart from LEGOLAND Malaysia Resort, much can be explored in the state, such as its cuisine and natural attractions.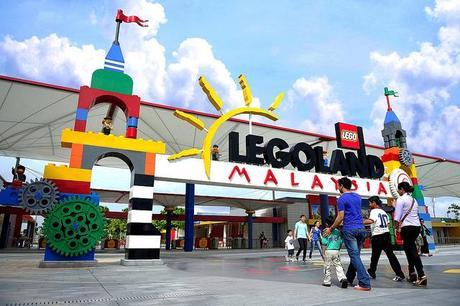 Penang is one of the top foodie destinations in the world. But aside from the exotic dishes it offers, there's much to discover, thanks to its diverse cultures and well-preserved heritage.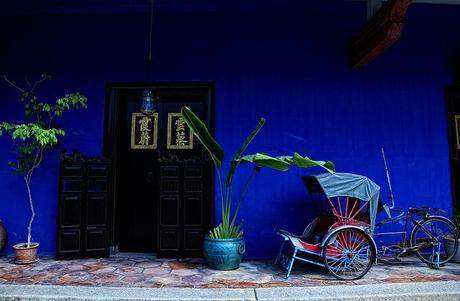 Sabah can provide a complete tropical getaway through enchanting islands and lush rainforests. Experience a melting pot of cultures too, for it is home to over 30 ethnic groups.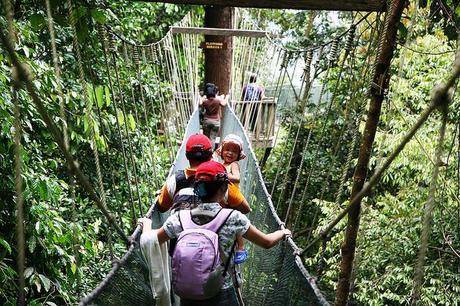 Langkawi is one of the country's top holiday destinations with its 99 islands. In 2007, it gained a UNESCO Global Geopark status, proving that it boasts the best natural attractions.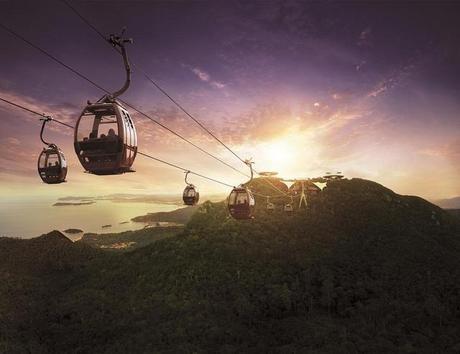 All holiday packages come quoted with the necessary airfare, transfers, accommodations, and tours for a hassle-free journey. Note that Filipinos need no visa to enter Malaysia for social visits that last less than 30 days. Below are scans of the brochure (click to enlarge):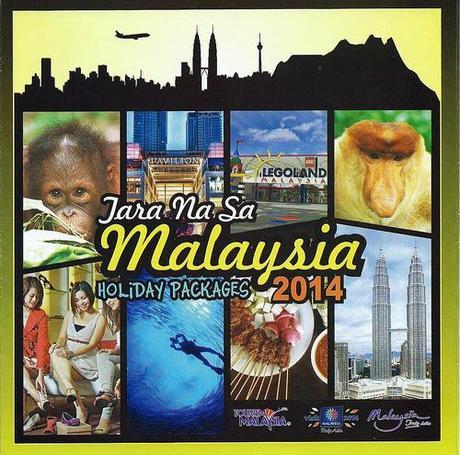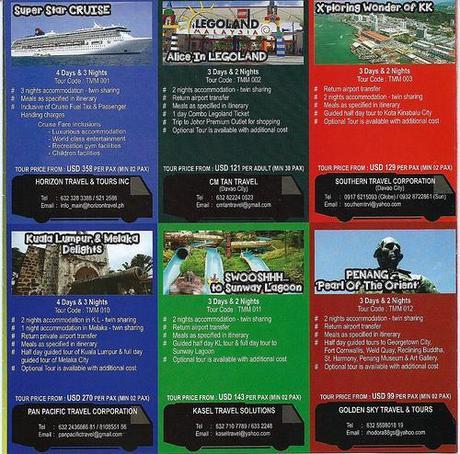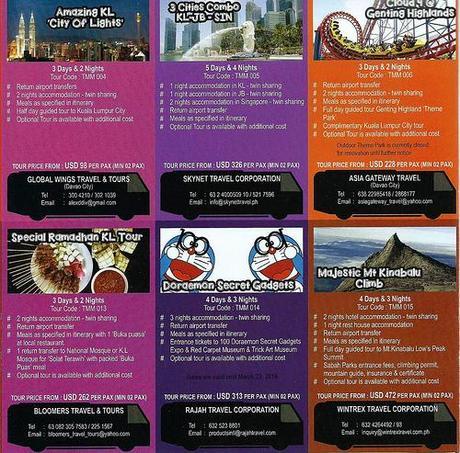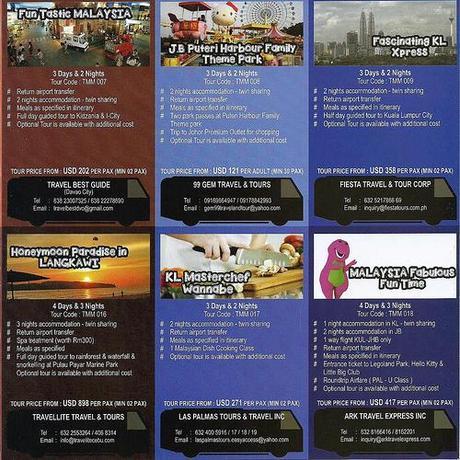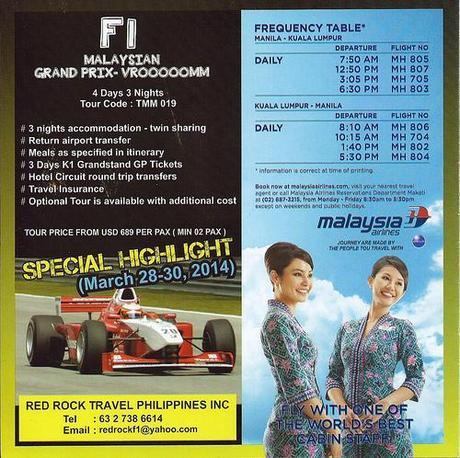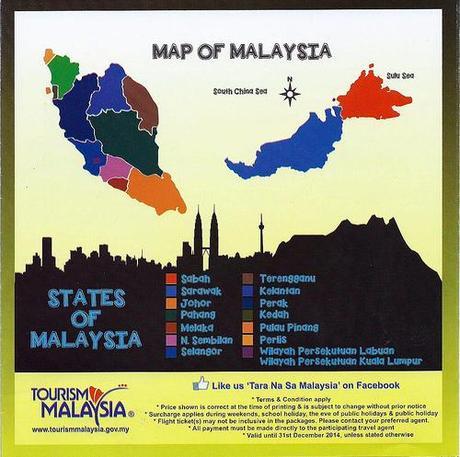 The primary targets of Visit Malaysia Year 2014 are to accept more than 28 million tourist arrivals and 76 million MYR in tourism receipts, and to achieve these goals, more than 50 mega events and 200 exciting events and festivals have been spread out the entire year.
RELATED POST: How to Go to Malaysia: A Guide for Filipinos
Scans of the brochure were used with permission from Alwin Aguirre of The City Roamer.

This year is Visit Malaysia Year 2014 with the theme, "Celebrating 1Malaysia Truly Asia." Visitors can expect a series of year-long special events and activities. For more updates on VMY 2014, check out tourism.gov.my and like Tara Na Sa Malaysia on Facebook.