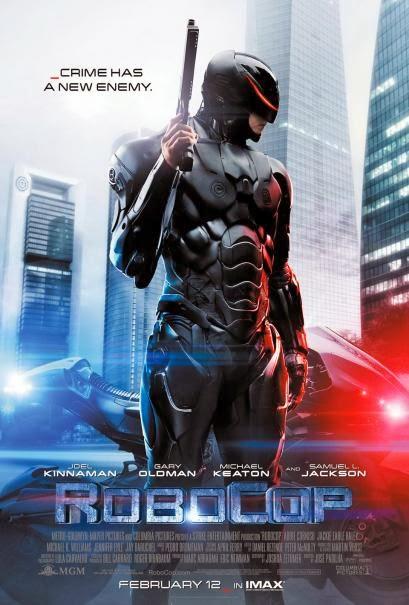 Upcoming Robocop reboot is basically a modernized movie for little kids who missed the original Robocop series in the 80's. I'm sure they'll love it, but not me. I loved the TV series more than enough to see how bad this reboot really is by just taking a look at this new trailer and the poster. No offense to the younger audience, but this movie has failed, already.
SYNOPSIS:
In RoboCop, the year is 2029 and multinational conglomerate OmniCorp is at the center of robot technology. Their drones are winning American wars around the globe and now they want to bring this technology to the home front. Alex Murphy is a loving husband, father and good cop doing his best to stem the tide of crime and corruption in Detroit. After he is critically injured in the line of duty, OmniCorp utilizes their remarkable science of robotics to save Alexs life. He returns to the streets of his beloved city with amazing new abilities, but with issues a regular man has never had to face before.
 RoboCop 2014 opens on February 7th, 2014.
(Via: Yahoo! Movies)
Email This
BlogThis!
Share to Twitter
Share to Facebook