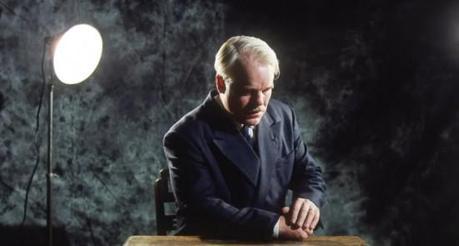 Paul Thomas Anderson (There Will Be Blood, Magnolia) has been dropping little segments from his new film, The Master. A new teaser has shown up on the official website for the film and it packs a suspenseful wallop. This is accomplished by a short clip showing off Philip Seymour Hoffman as religious leader Lancaster Dodd and some driving musical accompaniment from Jonny Greenwood. Joaquin Phoenix was the subject of the first video short and Amy Adams also makes her first appearance in this short. The Master is loosely based on the life of Scientology founder L. Ron Hubbard. While there will be official trailers making an appearance sometime, these brief looks into the world PTA is creating for The Master are exciting to behold.
The Master opens October 12.
[source: /film]
Did you enjoy this article? If so, we'd love to hear your thoughts in the comments below. It would be great if you subscribed to our RSS feed or signed up for email updates to get more goodness. There's lots more where this came from!