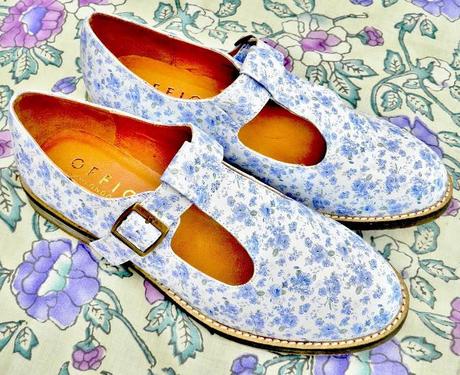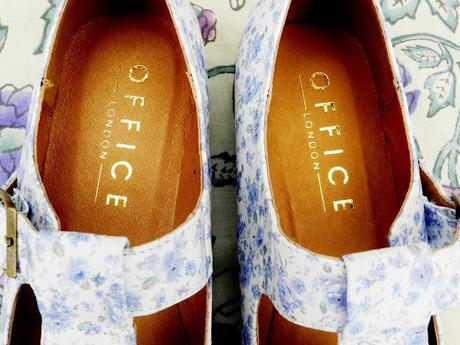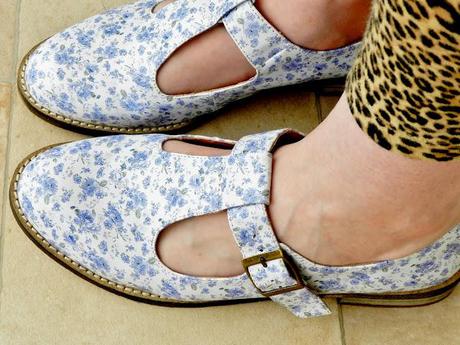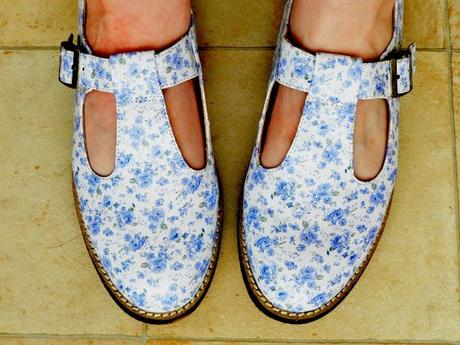 Shoes - Office
These babies are another of my sale finds - they arrived today and I have to say, I think I may be in love. I originally spotted them whilst having a mooch around on my lunch break a couple of weeks back but at £45 thought could do without - when they were cut to £25 though, it was an entirely different story! They remind me a little bit of the Clarks "Magic Steps" shoes everyone used to wear in primary school - you know the ones that had a key you stuck in a hole on the heel and then a rose magically appeared on the sole? They were AMAZING! Definitely a "must have" when you were six years old.
Anyway yes, these shoes feel so well made; like they'd stand up to a lot of wear and tear if you needed them to. They're also really comfortable - though I haven't had chance to do an awful lot of trudging around in them yet - so will report back to you once I've had chance to wear them in a bit more. Of course the best thing about them has to be how beautiful they look in all their flowery splendour! 

❤ 

All in all therefore, I am super impressed. 

Just time to let you all know what my LOTD (Love of the day) is for today. If you read my post yesterday you will know that Sprinkle of Glitter's Louise has started this new feature and invited people to join in with her on sharing their "Love of the day" for the next 10 weeks. The topic she has chosen today is "Blog Post" and I have chosen to go with this post from the lovely Leigh over at Fox and Feather.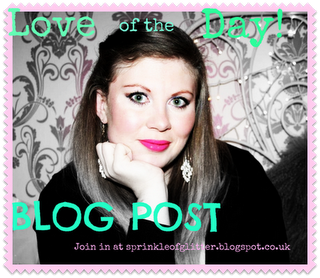 The reason I have done so isn't just because I am a big fan of Leigh's blog and her impeccable style but because in this particular post she talks about the fact that her long term relationship had recently come to an end; always hard to come to terms with and something I can really relate to after going through similar last year. What I really admired and felt inspired by though was the positive way she had chosen to view what had happened - instead choosing to talk about all the other wonderful things she has in her life that (and I quote) "haven't stood up and left" her. Leigh, you're awesome and I think a lot of us girls could learn a thing or too from you. Girl power and all that shiz :) 


Right, I've got a date with the dentist about finally getting my teeth fixed, so got to scoot! Make sure you let me know if you decide to take part in the LOTD feature - would love to read about what other people's favorite blog posts entail. Catch ya later! :)