Petty much everyone here at Fibers.com loves bikes. We commute to work by bike, mountain bike on the weekends and love making bicycling t-shirts. Months ago I found One Less Car t-shirt design and I was so jealous I hadn't thought of that first.
Just last week I went back to check out the cool One Less Car t-shirt designs and the shop was down! I was appalled. So I sent off an e-mail suggesting we team up. The owner/operator, Cole Bates, of One Less Car had put the shop on hiatus to focus on other things, totally understandable. Thank goodness we have a fully managed, print-on-demand, t-shirt seller program which allows people with great designs and ideas to sell shirts with little to no time drain on their part. Cole loved the idea and in a couple days we had One Less Car T-shirts on Fibers.com! We're so pleased to be partnering with such a great brand and we can't wait to start printing off these tees and sending them to happy stylish cyclist.
Here are a few of my personal favorites: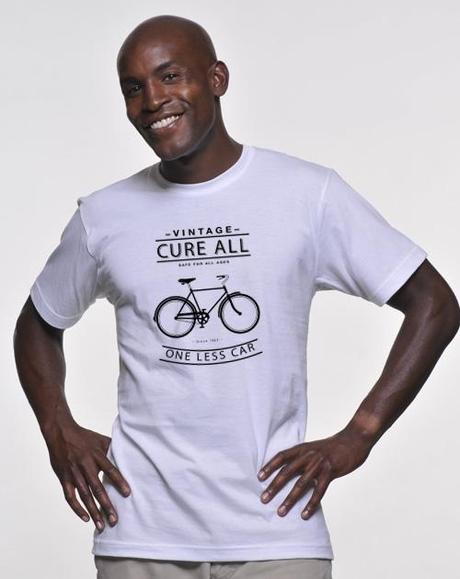 Vintage Cure All – One Less Car t-shirt, good for all ages, this prescription for a better everything is a perfect addition to your cycling t-shirt collection.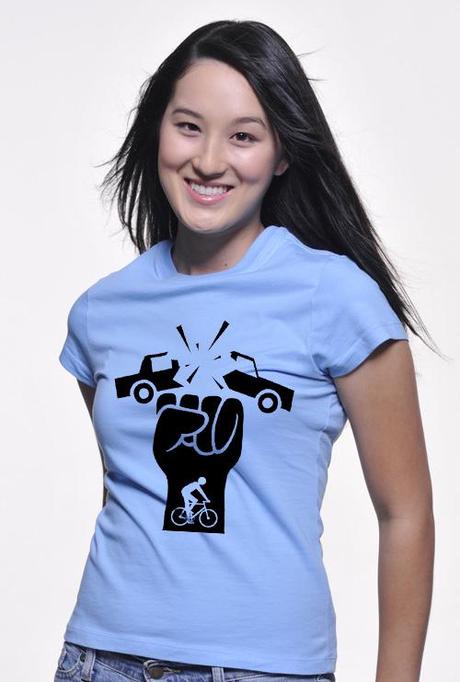 One Less Car – Fist T-shirt, show those cars who's boss! Don't let them overrun the streets with their smelly exhaust and bike-hitting ways, take a car of the street – ride a bike!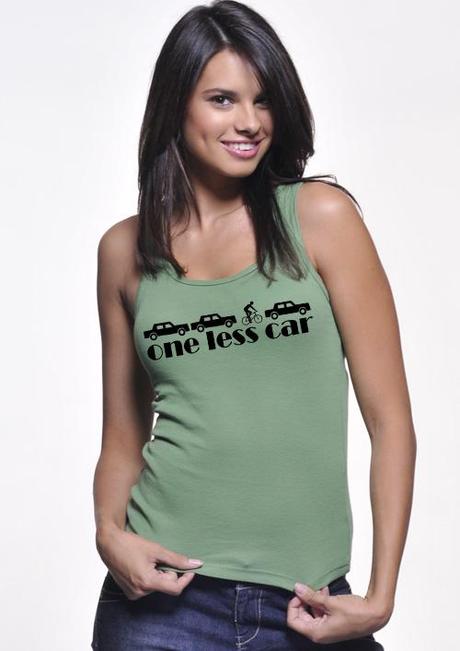 Here's the classic One Less Car t-shirt, once again; simple design – powerful message.
Hungering for more cycling t-shirts? We compiled an tasty list of Cycling Advocacy T-Shirts for Cyclelicious.