GADGETS-MOBILE PHONES-MORE
❤ ❤ ❤ ❤ ❤ ❤ ❤ ❤ ❤ ❤ ❤ ❤ ❤ ❤ ❤ ❤ ❤ ❤ ❤ ❤ ❤ ❤ ❤ ❤ ❤ ❤ ❤ ❤ ❤ ❤ ❤ ❤  
Aimed at delivering mesmerizing looks with great experience
Ø
Iris X1 Grand, a  5"  IPS Display running on 1.3 Ghz MediaTek quad core processor, upgradable to Android 5.0 Lollipop (guaranteed upgrade) available with a high end intelligent flip cover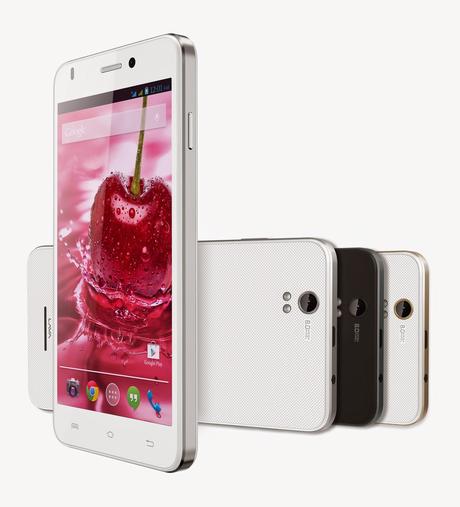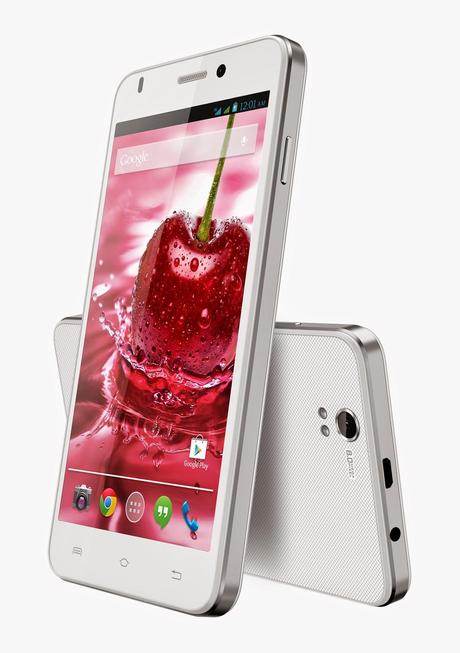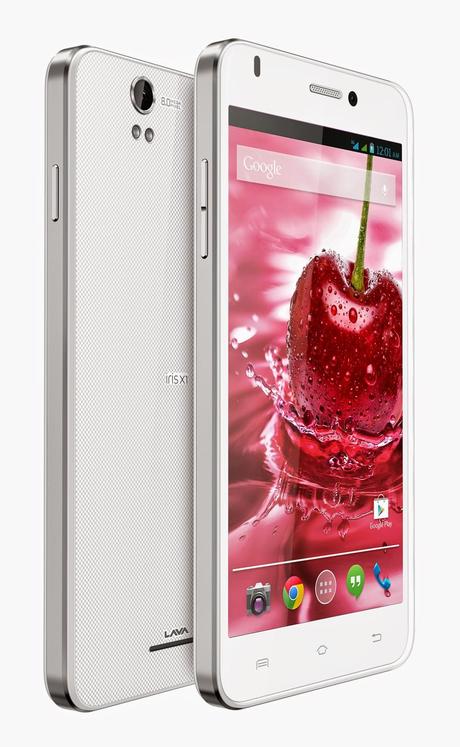 Ø
Iris X1 mini is a 4" avatar of X1 featuring a 5MP rear camera  with a 1.2 Ghz Quad Core processor and an IPS Display powered by a 1750 mAh battery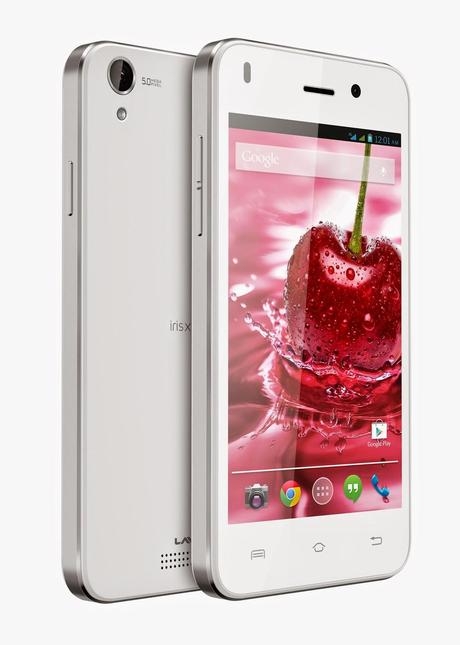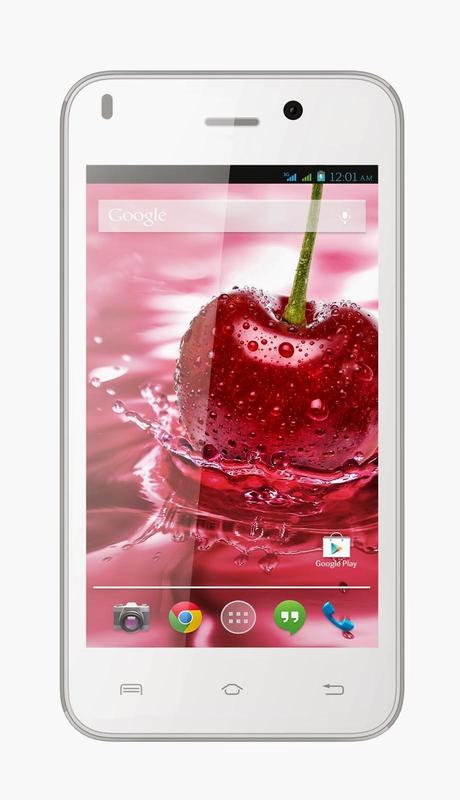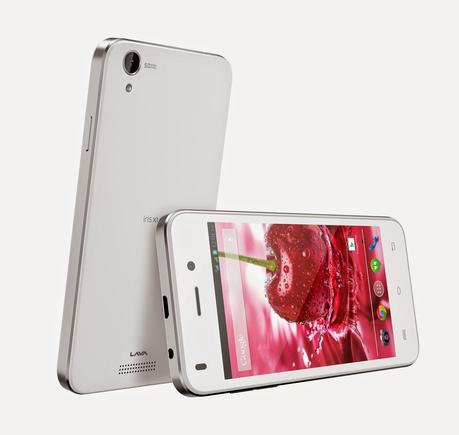 PRESS RELEASE OF LAVA Iris X1 Grand and Iris X1 Mini
New Delhi, India, January 27, 2015:
LAVA International Limited, a fast growing company in the mobile handset industry, today announced the launch of LAVA Iris X1 Grand & Iris X1 mini, enhanced offerings of its long-running LAVA Iris X1 launched earlier in May 2014.  With the two new devices LAVA is all set to take its legacy of Iris X1 to the next level by introducing variants in 4" & 5" quad core processor smartphones with stylish design and features like intelligent flip covers for consumers.
With an overwhelming response received from the success of Iris X1, LAVA has designed the two new variants considering the preference of consumers in the mid-level smartphone segment for smartphones offering high end design and best in class functionality. Both the variants reflect the same design that made Iris X1 so popular.
The LAVA Iris X1 Grand is sleek and stylish smartphone which comes with an Intelligent Flip Cover that allows users to access the phone's functions without the need of switching to the main screen. To add to consumers' ease of use, the phone comes packed with Smart Wake-up and Gesture controls to directly jump to applications from the locked screen. LAVA Iris Grand X1 features a 5'' IPS screen with FWVGA 854X480 resolution which offers a vivid display. It operates on Android 4.4 KitKat which is upgradable to Android 5.0, Lollipop and runs on a 1.3GHz quad core MTK6582M processor that gives allows users to multi task efficiently. LAVA Iris X1 Grand sports an 8MP AF Rear camera with Dual LED Flash, high quality BSI II Sensor and a 2.0-MP front-facing camera for video calling. The rear camera supports full HD (1080p) video recording and playback and comes with Auto focus. The device also supports Video codecs- MP4, 3GP, WebM, WMV, M4V, and MKV. This multimedia rich device comes with dual speakers to enhance the audio experience of the consumer. On connectivity front the phone supports micro USB v2.0, Bluetooth v4.0 and Wi-Fi (802.11 b/g/n), ensuring full time connectivity for people on the move. The phone has dedicated 1GB RAM & 8GB of inbuilt memory that is expandable up to 32GB. 
LAVA Iris X1 Grand will be available for sale across all national retail stores, multi-brand outlets and major e-commerce portals in India from first week of February. 
Priced at Rs. 7326
In addition to the 5" version, LAVA also released a 4" inch avatar called Iris X1 Mini. With the launch of Iris mini LAVA aims to cater to the needs of early adopters of smartphones.
The X1 Mini comes with a 4" IPS display running on a 1.2 GHz Quad Core chipset. It sports a 5 MP 4x digital zoom rear camera supported with a VGA front camera for operator hosted video calling.  The smartphone has a 4GB ROM (Expandable to 32 GB) + 512 MB RAM. It is powered by a 1750 mAh battery which can last up to one day on normal usage.
LAVA Iris X1 mini will be available in three colors, ink black, while-silver and White-Gold. It will be available for sale across all national retail stores, multi-brand outlets and major e-commerce portals from 1st week of February. 
Priced at Rs. 4348.
Commenting on the launch of both the devices Mr. Navin Chawla, Vice President & Head Product, Lava International Ltd., said "We are overwhelmed with the great response that we have received for our LAVA Iris X1 over the past 6 months. In an endeavour to continue to give our users the same experience with upgraded features and form factor we have decided to add two new members to the Iris X1 family. Iris X1 grand & Iris X1 mini have been launched considering high consumer demand for this design in 4" and 5" screen size devices. With additional features like Intelligent flip cover, Smart Wakeup, Gestures and smart covers these smartphones will surely deliver a delightful user experience."
For more information, please visit
www.lavamobiles.com
.
Follow Lava Mobiles on
Facebook
and
Twitter.
About Lava International Limited
LAVA International Ltd established in 2009, is amongst the top Indian brands in the mobile handset industry. As a brand that strives to understand customers' requirements deeply and has a complete in-house R&D center to convert those needs into products, Lava brings in products that offer superior value through good quality and best-in-class features at an affordable price. Headquartered in New Delhi, India, the company has offices in Mumbai, Hyderabad, Kolkata, and abroad.
For the shopaholic in You
Lava has established its feet in Indian market by now and it is getting popular among college goers, extra phone keepers, housewives and those who love to keep stylish phone but on-budget.
I remember, how crazily I used to be in favour of Nokia phones and the
Samsung
came in the market with Note. I never relied Samsung phones but we bought it back in 2011 when it was just launched. I did not know that this phone will accompany me till 2015. I still have it and do not feel like buying a new phone.
My story was to tell everyone that if we can, we should give a shot to new launches like this. And if the price is this affordable,we must!