Hello and happy Sunday! Today I am bringing you a post on my new makeup organization that I am already loving! Since I moved to a new apartment and downsized in counter space in the bathroom, I have transformed my desk (no homework was being done here) into a vanity/getting ready area. Before I found these new pieces I am showing you today, I was using random storage containers I picked up at Target and Bed Bath & Beyond, which was fine, but I really wanted something that had drawers and tucked away my products so it didn't look like there was so much "stuff". I also didn't want the typical clear acrylic containers. Earlier this morning I came across two unique pieces at TJ Maxx for a very affordable price. I knew they would work great for my makeup so I couldn't resist.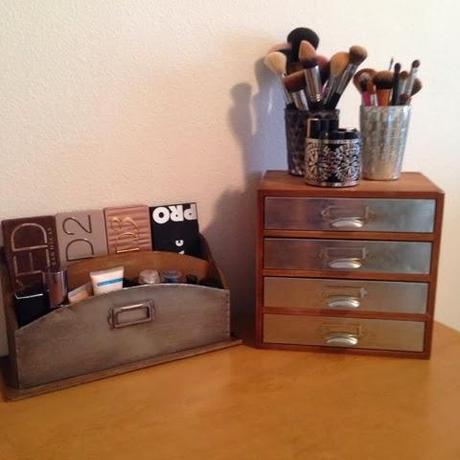 Here's what I found!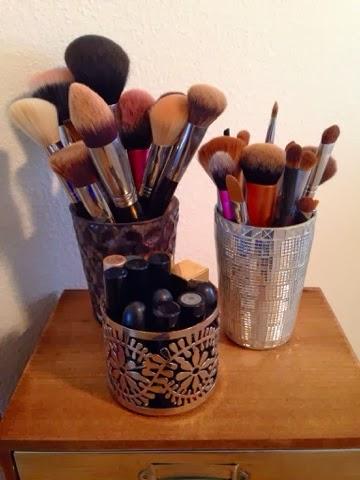 My favorite brushes and some lip products placed on top.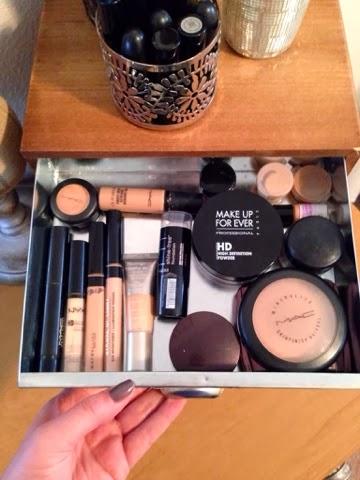 Top drawer contains concealers, setting powders, primers, and a couple samples.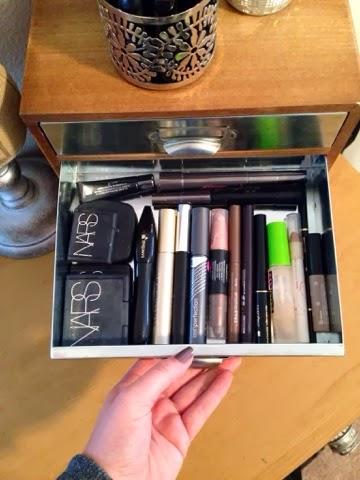 Drawer two is all about eyes! I filled it with some of my most used eyeshadow duos, eyelid primers, mascaras, brow products, eyeliner, and shade sticks.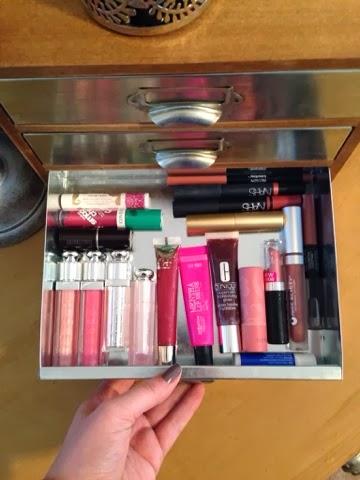 The third drawer is for my other lip products that I use frequently.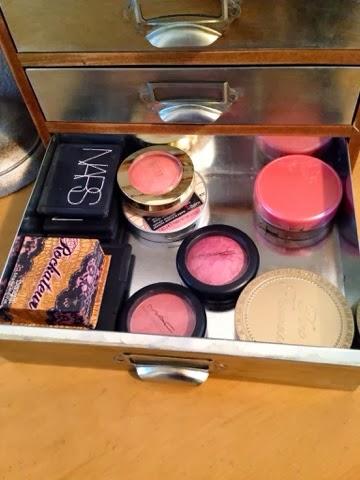 The bottom drawer contains my most used blushes, a couple bronzers and highlighters.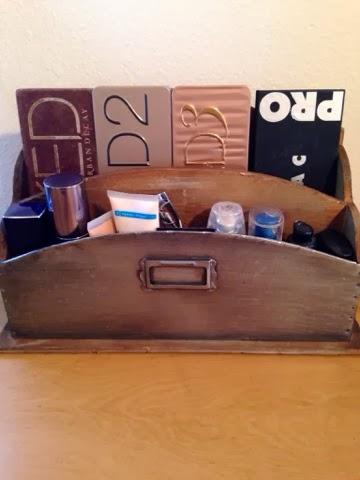 This letter organizer turned out working great for larger items. The back row fit my favorite eyeshadow pallets perfectly. In the front row, I placed my current most used foundations, primers, and mattifiers.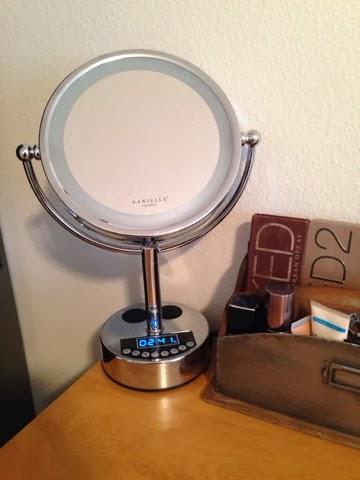 One last thing I wanted to share is the amazing makeup mirror that I got for christmas from my very sweet boyfriend. It has all the bells and whistles. It completes my makeup desk, and I am loving it!
I am loving the new setup and am so happy with my purchase. The drawers work great to store the products I am currently loving, and allow me to better see what I have. When seasons change, I will swap things out as needed. (All my other products are stored in my desk.)
How do you store your makeup?