Orange. Its vibrant energy and modern edge ignites fashion and beauty big time in Korea, Asia and the world. It's one of the new global super shades that pops with sizzle and cool sophistication. M•A•C loves a color with international impact and has translated the trend into a makeup collection for face, lips and nails. From Nail Lacquer in Sweet Pop to sizzling Tangerine Dream Lipstick – it's an homage to orange.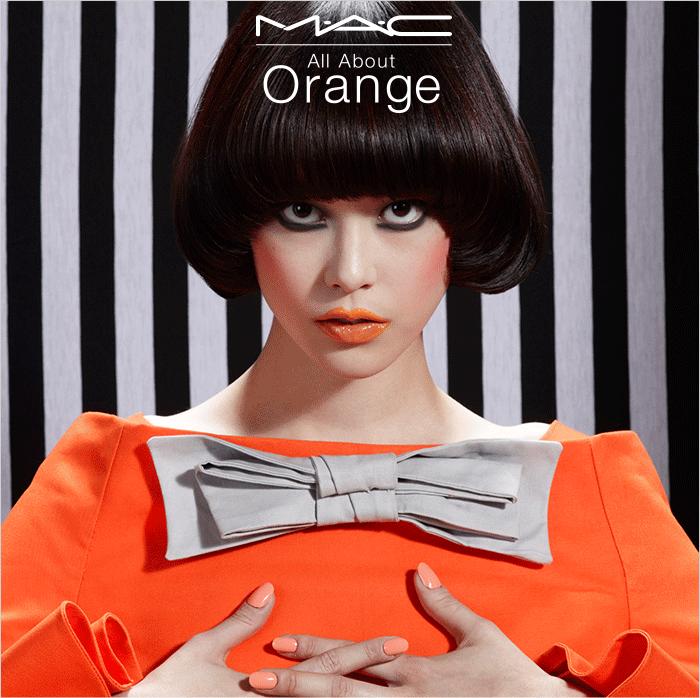 It's time to give the red and pink shades a rest. Try a new color with M.A.C's latest "All About Orange" line. This collection includes several lip, face, and nail products all in the shade of the vibrant orange. This pop of color includes subtle sun-kissed peach and pastel coral to statement-making neon and bold tangerine. 
Get a preview of the collection below.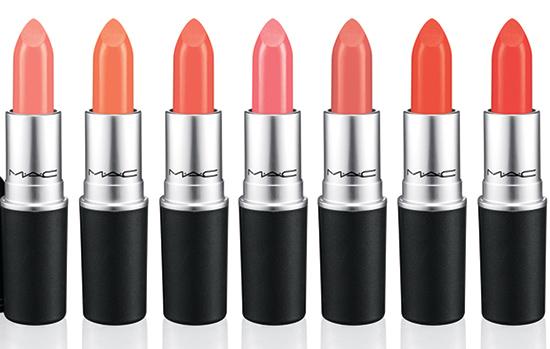 Lipsticks
Razzledazzler Light cream peach (Lustre) (Repromote)

Sweet & Sour Soft peach cream (Cremesheen)

Tangerine Dream Warm orange cream (Lustre)
Flamingo Light milky bright coral (Lustre) (Repromote)
Sushi Kiss Mid-tone coral cream (Satin)

Tart & Trendy Bright neutral orange cream (Lustre)
Neon Orange Bright clean orange (Amplified) (Permanent)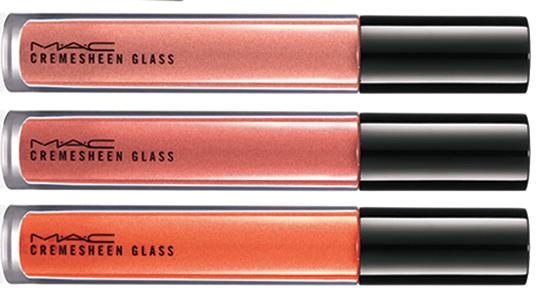 Cremesheen Glass [Limited Edition]
Double Happiness Frosted light nude (Repromote)

Imperial Light Frosted light peach (Repromote)

Rising Sun Frosted bright orange (Repromote)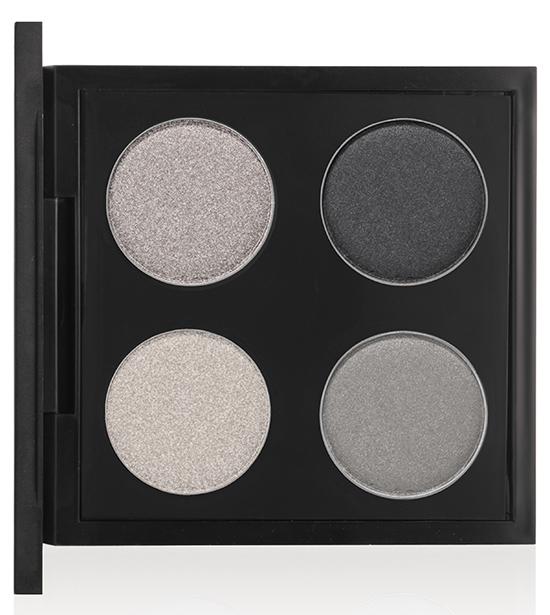 Rainy Season Eyeshadow Quad [Limited Edition]
Arctic Grey Frosted mid-tone gray (Lustre)

Courtly Grey Matte cool gray (Matte)

Typographic Asphalt black (Matte) (Permanent)

Rainy Season Light warm gray frost (Satin)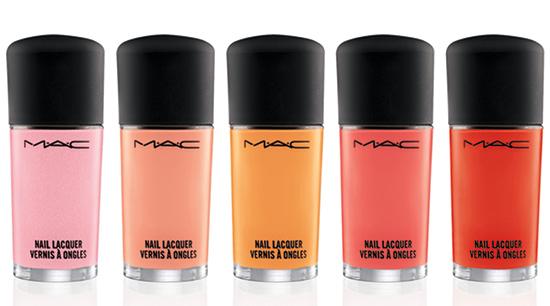 Nail Lacquer [Limited Edition]
Fiestaware Mid-tone orange coral (Cream) (Repromote)

Morange Bright cream orange (Cream) (Repromote)

Ke Ai Soft pink frost (Frost)

Sweet Pop Peach cream (Cream)

Honey Jasmine Soft warm coral (Satin)

Royal Sunset Soft cool peach (Satin)

Immortal Flower Bright peach (Satin) (Repromote)
XOXO,