It all started a few months back....
I was so surprised to receive an email from Natalia one fine day. She asked if I was interested to be part of the
BLINKS OF LIFE Creative Team
. I had to read the email again, just 
to
 be sure! LOL. I am such a fan of her work, especially her Project Life spreads. She designs beautiful paper products and stamps! And of course I said YES! What an honour!

 I would love to say a BIG thank you for having me to be part of this amazing journey and also a HUGE congrats for starting something so great in this scrapbooking industry! All the best!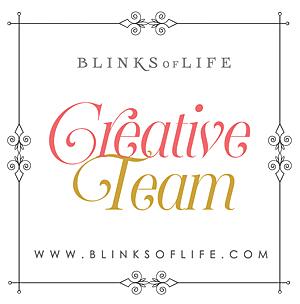 Today, it is the launching day of these two beautiful kits. Presenting to you...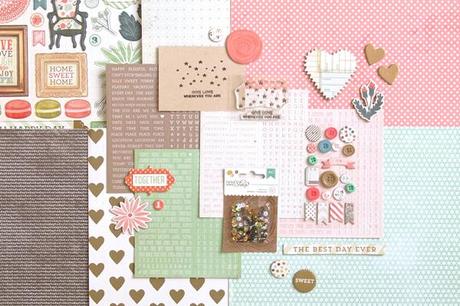 LE JARDIN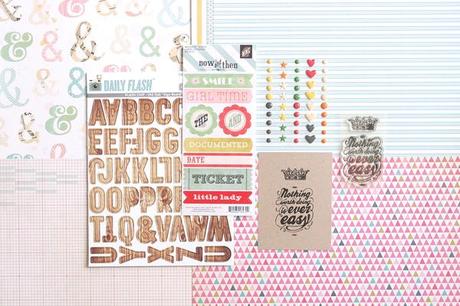 SUMMER BREEZE
And today, I would love to share with you my layouts that I have created with Le Jardin & Summer Breeze kits. I had tons of fun making these layouts for this month. These kits are filled with beautiful papers, so well coordinated with the embellishments. The colours are just awesome. I absolutely love these kits!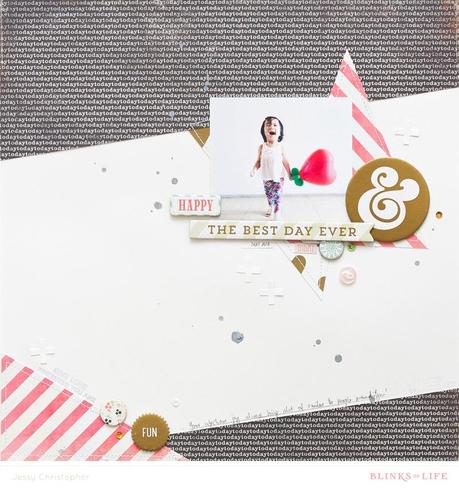 THE BEST DAY EVER

 :: This layout is created mainly with Le Jardin kit. Since Katelynn is born, I am very attracted to graphic lines & triangles. All I did was to cut the papers into diagonal lines and at the bottom I patched two of the papers together. And layered the triangles just behind the photo for a fun look to it! 'Give Love Where You Are' stamp has to be my favourite! So glad that the black, white & red + hint of gold work so well on this layout.
Supplies: Le Jardin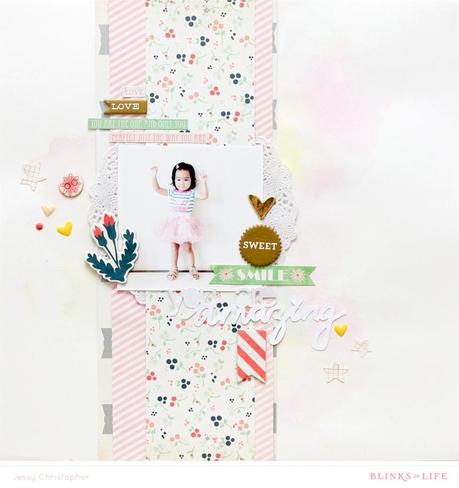 YOU ARE AMAZING :: This layout is all about my baby girl, Katelynn. She is one amazing miracle baby given to us by God! She has the sweetest smile and always melts our hearts (and a few others out there too!). A toddler that is full of beautiful personality! 
For this layout, I wanted to showcase the papers into vertical lines in the middle and kept the embellishment minimal. My Minds Eye - Mildred Alpha Word Stickers & My Minds Eye - Oh Happy Day 12x12" Chipboard are such great addition in the kit. 
Supplies: Le Jardin // Summer Breeze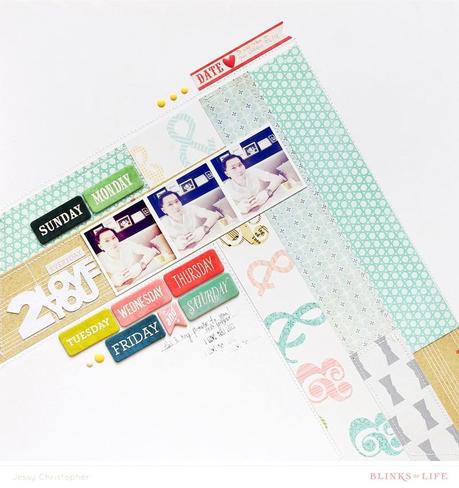 2 LOVE YOU

 :: This man, I love him dearly! With his support, I can enjoy what I do right now. 
It all started with long strips of papers left in my pile, that's how I got the idea to piece them together. I love that it has the 'quilting' look to it. I so adore the My Mind's Eye O Happy Day 12x12 chipboard in the Le Jardin kit. When I saw the days of the week, I knew I have to use them on this layout.
Supplies: Le Jardin // Summer Breeze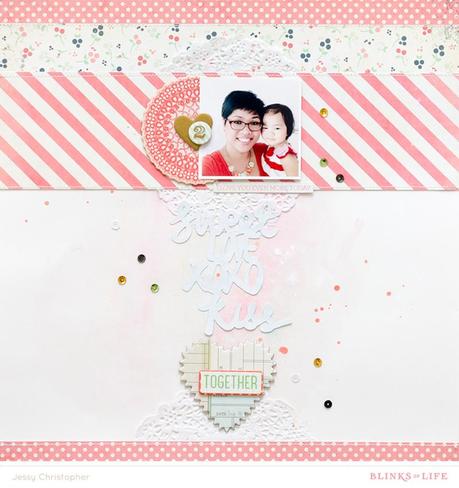 TOGETHER :: I enjoy motherhood a lot. So I thought a layout of me and Katelynn would be awesome. For this layout, I picked out all the pink pretty papers & placed them in horizontal lines. Added stitches as well. Just how I love it, a girly layout just for us!
Supplies: Le Jardin // Summer Breeze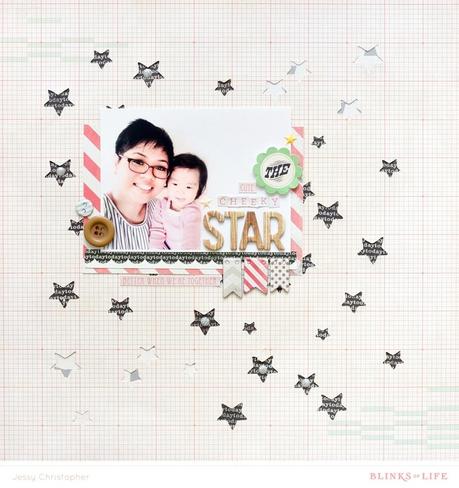 THE CUTE CHEEKY STAR

:: Oh yes, she is one cute little cheeky gal! She always knows how to make her presence known. Just love her for that!
Supplies: Le Jardin // Summer Breeze
For this layout, I have used the Digital Cut file on my layout. And my best 'friend', the Silhouette Cameo does the cutting for me. Those stars are just perfect for background designs & it is very versatile for a lot of theme as well.
Supplies:  Le Jardin Digital Collection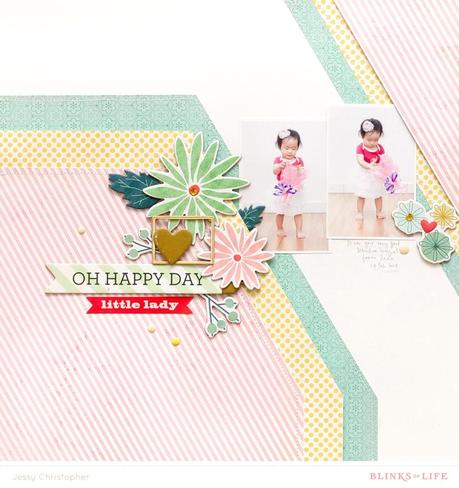 OH HAPPY DAY

::

 Katelynn received a bouquet of flowers from her dada last V-day and she was so amused by it. And of course I had to create a layout just to remember that special day! 

Yep, created graphic lines for this layout too!

 I created a little lift by adding foam tape at one of the patterned papers at each corner so I can slot the photos in between. Those flowers on the

MME Oh Happy Day 12x12 chipboard

are just so appropriate for the photos. They are perfect! Love!

Supplies : Le Jardin // Summer Breeze

________________________________________

I hope you enjoyed the reveal of these 2 kits. You may view close-ups and more at my gallery. 

Be sure to visit & join BLINKS OF LIFE today!

Xoxo Jessy