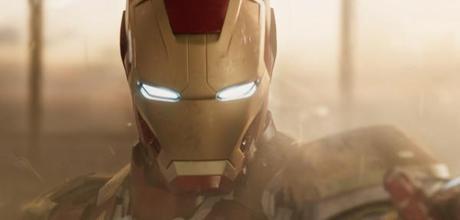 Yahoo! Movies has premiered a new exclusive trailer for Iron Man 3 and we have it here! 
While the Superbowl offered a new 30-second glimpse of Iron Man 3, it didn't come close to wetting our appetite for the new entry. It's almost as if Marvel/Disney were afraid to show off footage because they were unsure how things were coming along. Well, this trailer blows away all that doubt and meets expectations.
This new trailer shows Tony Stark (Robert Downey Jr.) playing with a lot of his new toys. He is allowed to control a fleet of armored suits using only his mind and he'll need everything he has in is arsenal in order to defeat the Mandarin (Ben Kingsley). Will Tony Stark have enough fire-power to fight off this latest nemesis?
Iron Man 3 stars Robert Downey Jr., Don Cheadle, Gwyneth Paltrow, Guy Pearce, Rebecca Hall, and Ben Kingsley.
Iron Man 3 opens in 3D on May 3rd.