Janpath Grill Houseis the newest buffet/grill place in town. Situated right next to Saravana Bhavan, the place comes from the makers of Schenge Deli in Chanakyapuri. The concept of Janpath Grill House is that of a buffet with live grills on the table.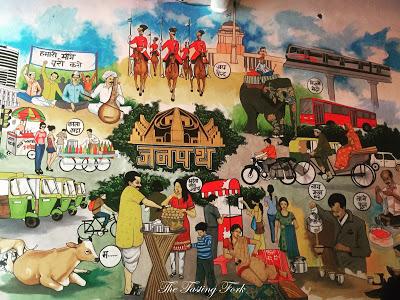 They have some beautiful décor to go in sync with the lovely vibrant plush seating. A wall that's painted with all the quintessential Delhi characteristics, with really beautifully replicated Delhi streets and its people. Spread across two floors, a ground and a mezzanine floor, the staff and service is really prompt and sweet. Visited the place on the third day of its operations and found only 2-3 tables occupied during lunch. Completely normal for a place that has just opened. I chose the sofa seating and ordered for a Mango Shikanji and Jaljeera. The Mango Shikanji had a Mango based juice in it- I'm guessing Fruity, and tasted mostly of that. Could have done with some more shikanji masala in it. The Jaljeera was nice.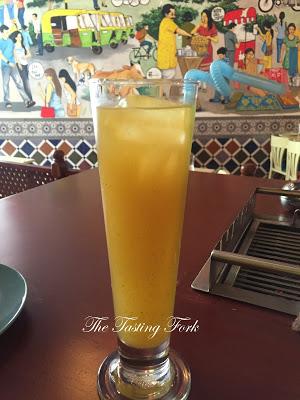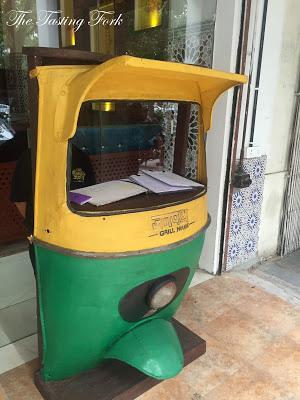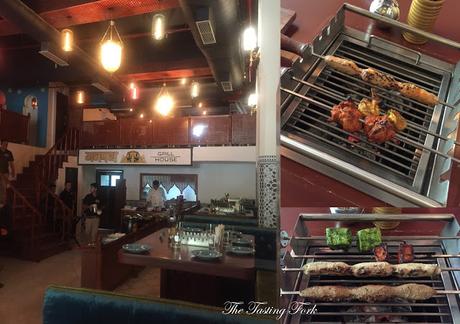 A grill was placed on the table and started our starter service then. 5 veg starters and 5 non veg starters are what you get, along with Molecular Chaat and a live pasta counter, followed by main course and dessert.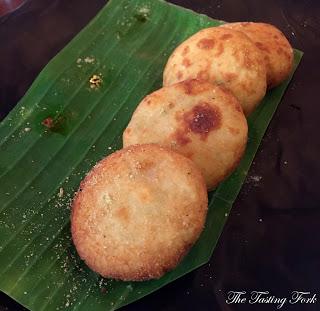 Out of the vegetarian starters the Veg Seekh and Haryali Paneer Tikka were nice. The Veg Seekh was more subtle in flavours. The Peri Peri Aloo Tikka was just fine, but the Dahi Kebab was super duper delicious! We were served Puchkas/Gol Gappe too that were presented beautifully. A dropper with saunth ki chutney, inserted inside the gol gappa, and the jaljeera water given inside test tubes. Tasted pretty fine. While we were at our grilled starters, the Chef came with a trolley and prepared Molecular Chaat. A little bit of a drama element there. Every component of the chaat with papdi was prepared and the curd added with liquid nitrogen- garnished with green chutney and saunth chutney, sev and pomegranate, the Molecular Chaat tasted absolutely amazing! Also served fryums that were made crisp with liquid nitrogen.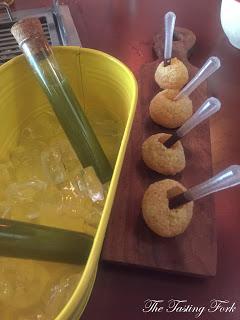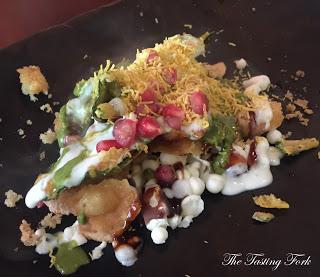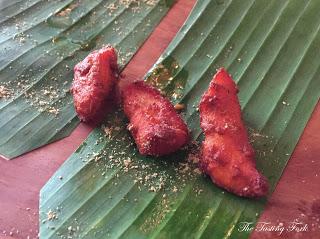 The non vegetarian grilled starters had a Punjabi Chicken Tikka which was just like you'd order at an amazing North Indian place and get on ala carte. Bangs and bangs of flavour, very juicy and succulent. There was a Pineapple Paprika Gilafi which was filled with pieces of pineapple. Would have tasted better without the pineapple but was good otherwise. The Amritsari Fish Fry was a horror because of its size (see picture on the left). Half the size of my finger, and as thin as it too. How do you expect a restaurant to serve fish like that? All you can taste is the outer crust. Plus they get you 4 pieces of this pea-sized fish. I mean I have no problem with a live grill place getting you smaller portions at first, but look at the size of your fish at least. Never have I ever been to a place which serves literally a two pea-sized fish. The Achari Prawn Tikka on the grill hardly had any flavor. Plus the size of the prawns were smaller than you find at other live grill places
Moved to the mains and ordered for a Penne in Pink Sauce. The Pasta was damn good! Live pasta counters are the last places where I expect the pasta to be even half decent, but they did an excellent job with it. Penne in White Sauce wasn't as nice but.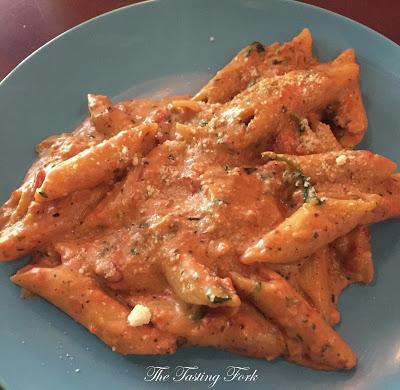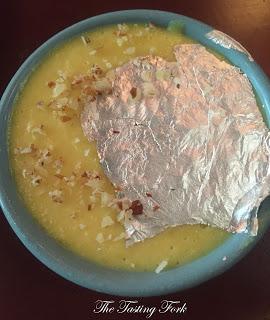 They had a live salad bar where you could make your own salad, and main course included Mutton Korma, Chicken Curry, a Paneer based dish, Dal Makhni, Fried Rice and Veg Manchurian, Sambhar with Idli and Pulao. The options weren't a lot in main course, and the food didn't taste amazing as well. I tried the Dal Makhni, The Korma and Paneer, and all three were just fine. The Idli Sambhar and Chinese was added to give variety in cuisines I believe, but in a place that has variety, the number of dishes aren't limited to these many. Dessert had two options- Phirnee and Kulfi, and the Phirnee was really good. The kulfi was decent but too too frozen to bite into it. I dived with my spoon into it thrice only to have it bang against the plate all three times. So a little less frozen maybe, and the creamy texture would come out.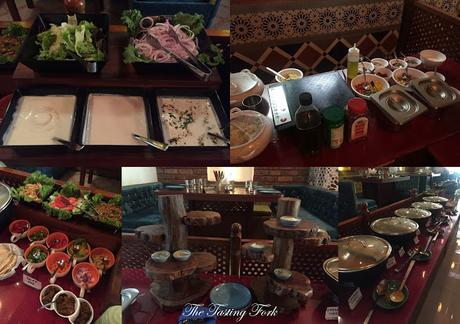 The place is thriving on the concept of live grill+buffet and a little bit of drama element to it with the nitrogen, but I don't see any value for money. For two lunch buffets, 1 Mango Shikanji and 1 Jaljeera, we paid 2000, and when you compare this with other live grill places, they offer you much better food with more variety, and at a cheaper price. The Molecular Chaat, Punjabi Chicken Tikka, Pasta in Pink Sauce and Dahi Kebab were damn good, and the decor was superb, but I won't go back to spend 1000 bucks only on these 4 items and to look at a wall that I like. Plus dinner pricing is even more than this.
Contact: 81306 54585
Address: 48, Janpath Rd, Janpath, Connaught Place, New Delhi, Delhi 110001
Timings: 11AM to 4 30PM, 7PM to 11 30PM
Connect with me on:
Twitter: 

@sahibagursahane
Instagram: 

@thetastingfork
Facebook: 

www.facebook.com/thetastingfork
Snapchat: thetastingfork