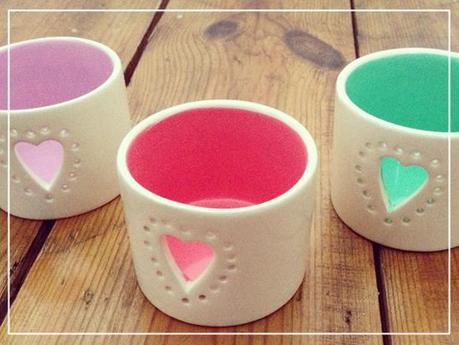 As well as buying clothes this month (see the previous post here) I've also bought a few bits of homeware. I've stopped going out as much lately and have started to spend my money on things that make me appreciate my lovely little flat. These tea light candle holders were gifted to me and I absolutely love them. I think they sum me up perfectly, and if I was a candle holder I'm sure I would look like these. They look incredible with a lit candle flickering against the soft pastel shades. Perfect for brightening up your living/bedroom.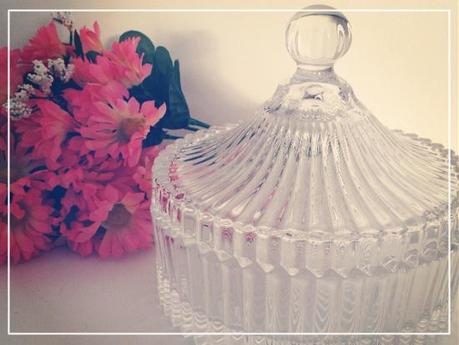 I've also really started to like more feminine interior pieces such as this glass trinket box from Wilkinson. It was under £5 and is surprisingly good quality. The glass is really thick and heavy which paired with the pleated effect makes the item very tactile. Lately I've been taking the lid off and using it as a tea light holder, although I might move it up to my bedroom soon as a hair grip/hair band pot of goodness.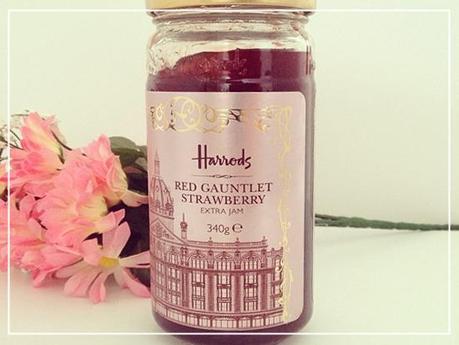 The final item was gifted to me by my beautiful mother after she visited London on a weekend away. I've been really into brioche bread lately and she thought this delicious red gauntlet strawberry jam would be the perfect accompaniment....and she was not wrong. It tastes so incredibly fruit with whole pieces of strawberry to burst in your mouth. It really is the nicest treat and makes me want to visit Harrods food hall. I remember going there as a child and getting lots between all the chocolate and sweet stalls.