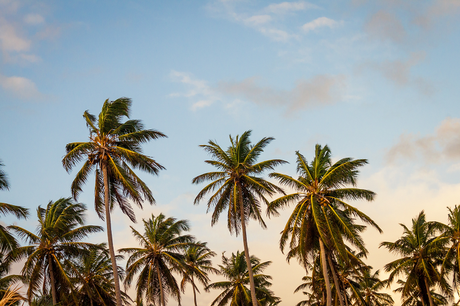 Having just touched down back in the UK I thought I would share my experience of traveling South East Asia in the form of some top tips and items that I couldn't image my trip without. 
1. Packing Cubes: I used a 40 liter Ventura backpack to cram all of my stuff into and it was the perfect size for 5 weeks away. Despite weighing in at around 10kg it was comfortable to carry around due to the tension suspended mesh back and padded straps which allow the air to flow freely between your back and the rucksack. However, the bag didn't have a central zip so the Ikea UPPTÄCKA packing cubes were an absolute life saver. Instead of hauling everything out to reach the bottom I simply split my clothes into three sections and could grab and go. 
2. USB Wall Charger: Instead of carrying around multiple plug adapters I used a USB wall charger similar to this one which allowed me to charge my camera, Kindle and iPhone all on one charge. 
3. Powerbank: Following on from the charger theme I would also recommend taking a powerbank if you rely heavily on your technology as it is likely that you won't always have access to a mains socket or may experience power cuts. 
4. Invest in a good pair of sandals/flip flops: This one might seem obvious but it wasn't until I was away that I realised how useful they were. I took a pair of Havaianas and they survived being worn in the sea, climbing mountains, walking through forests all without a scratch. 
5. Airbnb is your best friend - I'm sure most people will have heard of it by now but if not Airbnb is a fantastic app/website that helps you find unique accomodation across the globe. I found the search filters really useful so I could select wifi, air con, price scale and the instant book feature for last minute bookings. 
6. Download before you go: If you plan to take away an electronic device such as a Kindle make sure you download your books to the device rather than keeping them on the cloud. Otherwise, like me you will find yourself sneaking around trying to find a spot of free wifi fast enough to let you download the last book in the trilogy you have been obsessing over. 
7. The Smart Travel Guide: I know half the fun of going away is exploring new places in the hope of finding something special but having an offline travel guide with all content and maps available offline it really does make finding that burrito bar a lot easier. Try the Tripso app.  
8. Offline Currency Converter: Not that exciting but equally as essential is a currency converter. I used XE Currency Converter. It stops any confusion especially when you are dealing with Indonesian Rupiah where 100 GBP = 2,225,138.27 IDR
9. Ear plugs and eye mask: If you want a good night sleep and your neighbourhood is surrounded by cockerels then these become essential. I had a similar eye mask to this from H&M and used simple foam ear plugs available from any good chemist.
10. Sarong: I bought a beautiful sarong from a beach vendor and ended up using it every day. It came in super handy and ended up being used as a blanket, a towel, a dress and even helped to protect my shoulders when I was carrying my heavy backpack. 
Let me know if you have any tips for future trips as I already have holiday blues and want to start planning my next adventure.