Oops I did it again.....(and that's not just quote cheesy song titles!)  There's a new kid on the block (see what I did there? Oh never mind....) - The fabulous keen eyed Swapping Sisters on the  Beauty Box Swaps Facebook Page announced yesterday that a brand new beauty box was going to be launched next month.
I'm already subscribed to Glossybox, Jolie Box, Carmine and have dabbled in the non-subscription Latest in Beauty and I  was even contemplating 'letting one go', so it was going to take something a little different to tempt me. I thought I'd check out their website.
The first thing that hit me is they have some pretty good names on board, well very good actually, including industry experts Emma Smith; Beauty Director of Elle UK and Naomi Mahmud who has worked for a variety of Estee Lauder Companies including Clinique, Aveda, Darphin and Bobbi Brown.  Good Stuff! Good Connections!  Good chance of lots of amazing branded products in this Beauty Box?
What I was a little unsure about is they were offering 5 x miniatures per month. Miniatures? Miniatures? I don't want miniatures!!  I want lots of lovely deluxe samples and at least one full sized product for £9 a month for goodness sake!! I thought I'd ask them to clarify and also seek if we could get a sneak peak of the brands on board; I was very impressed at the speed of their response.

I mentioned there was concern over the 'minatures' and they replied again!

It even seems they have changed their website now as it reads '5 luxury beauty samples', so they have big tick for listening to the customer!
In addition,  as their USP (Unique Selling Point) that sets them apart from other boxes is that they plan to create a community experience via social networking:
 "With the prolific use of social media and mobile technology, a truly integrated experience for women to discover, share, recommend & connect with like-minded people around the world of beauty is long overdue..."
Their speedy response seems to bode well.
I'll be interested see how this 'integrated experience' will play out. As the ability to:
"Earn points while you discover, compare, review & recommend products with like-minded people in our online social community."
Sounds much more fun than ticking boxes in a survey!
They also have some beauty bloggers on board for their own dedicated blog....
Of course, you've guessed it .....I couldn't resist and signed up for the first box - well they always make the first box extra special right??!  You can also cancel at anytime (justify, justify).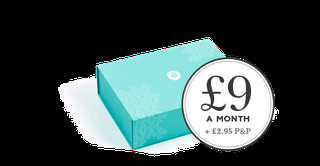 She Said Beauty are offering a 25% discount on subscriptions until 27th February and you can check out their website for yourself here.  Delivery is UK only at the moment but, from what I can gather from Twitter and Facebook, I believe they are looking into delivery to Eire too in the near future.
They have a  competion on Facebook - which is open until 26th January to win one of five FREE boxes - All you have to do is 'like' their page and let them know what your all-time favourite beauty product is.  Click the droolsome photo below to enter - oo I soo hope this is the contents of the first box - Hey we can dream?!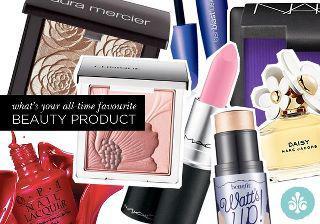 It seems I'll be stalking Toby, my long suffering postman, yet again!!
Who else has subscribed?  Or more realistically, who hasn't and how did you resist?
Laters Peeps!
Love Lainey xxx