Today we're going to take a look at the new Spring releases from
Milani
. As I mentioned, Spring is in the air in the makeup world and companies are releasing
tons
of new products! Milani is no exception and has the product I'm most looking forward to testing out – an affordable foundation!!! Let's take a look at all their new offerings!
J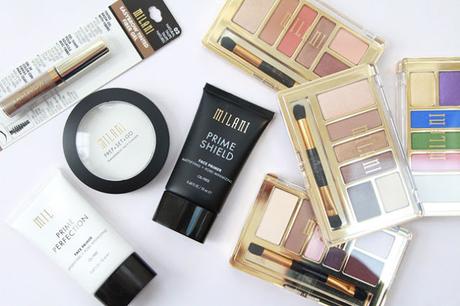 Prime Shield Mattifying + Pore Minimizing Face Primer

  

$9.99

This primer is a clear odorless gel and feels like most silicone pore filling primers. It's slippery and to some probably a bit greasy or slimy in texture.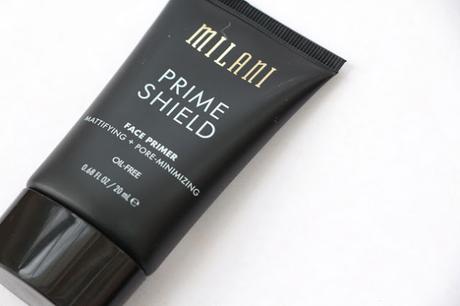 Prime Perfection Hydrating + Pore Minimizing Face Primer

  

$9.99

This primer really intrigued me because I don't think I've seen a hydrating primer that also claims to fill pores. (I included it in my

January Favorites

too!) It's a thin white lotion in texture and it is in fact hydrating without feeling greasy, tacky or otherwise unpleasant. I'm not sure I would say that it fills in pores, but if you have dry or dehydrated skin, I think it's going to help keep foundation from settling into fine lines and pores, thus minimizing their appearance. This is reminiscent of the Too Faced Prescription Rx Primer at a much lower price!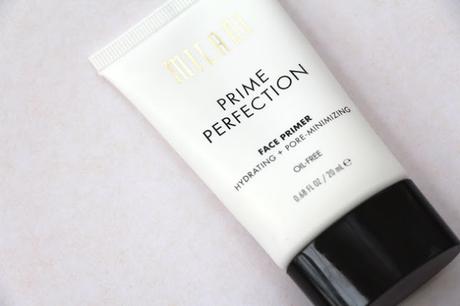 Prime + Set + Go Transparent Face Powder

  

$9.99

This is simply a white-looking pressed powder that applies without color.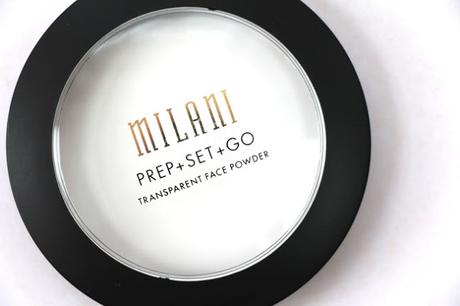 Conceal + Perfect 2-in-1 Foundation + Concealer

  

$9.99

I'm really intrigued by this new foundation-concealer hybrid. Though I don't buy the idea of it working well as both, I'm always a sucker for a new foundation…and it's affordable. Even more so than many other drugstore options! There are 14 shades available on their website, but when I

finally

found it in stores there were 8 available.

I wore this yesterday for the first time and I will probably write a full review after testing it more thoroughly, but for now it seems promising. The lighter shades seem to run a bit on the deeper side though. Fingers crossed on this one!

J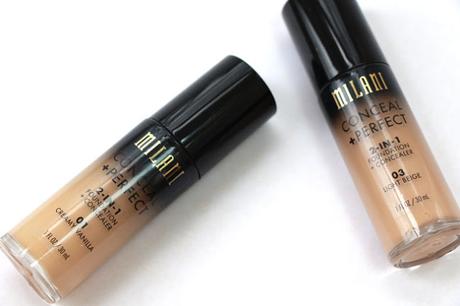 Everyday Eyes Eyeshadow Collection

  

$9.99

This is a collection of 6 different eyeshadow palettes. Each palette has a mixture of shimmery, satin and matte shadows with one "Specialty" shade all in complementary hues. The mattes I've tried are absolutely beautiful – more so than the shimmers even! The shimmers I've used are nice as well, but the mattes are just so buttery smooth and blend with complete ease. The shades available include neutrals in both warm and cool tones, smoky greys and blues, dusty plums, intense brights, and orangey neutrals.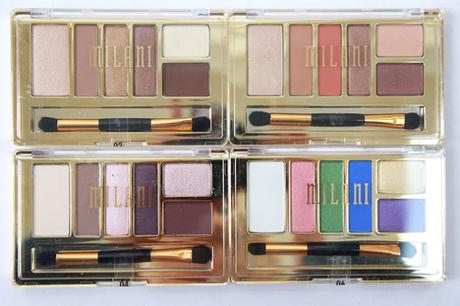 Clockwise L to R: Bare Necessities, Earthy Elements, Vital Brights & Plum Basics

Easy Brow Tinted Fiber Gel

  

$7.99

Another highly anticipated product (by me!). I love the idea of a fiber-infused tinted brow gel and I don't know of

any

cruelty free options…until this one! It is available in 5 shades from Soft Brown to Dark Brown. If the wand is similar to that of their clear brow gel, which it appears to be, I think this has excellent potential!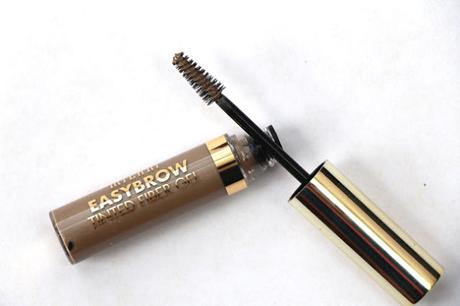 Eye Tech Define – 2-in-1 Brow + Eyeliner Felt-Tip Pen

  

$9.99

This seems a rather odd product to me because it is a thin felt tipped eyeliner on one end and an angled felt tipped brow marker on the other. I have their current brow marker and actually like it quite a bit, but I'm not sure I would want an eyeliner on the other end. Also, the brow marker has a thicker, angled tip, which seems prime for creating "sharpie brows." It is available in 3 brow shades, each with a black eyeliner.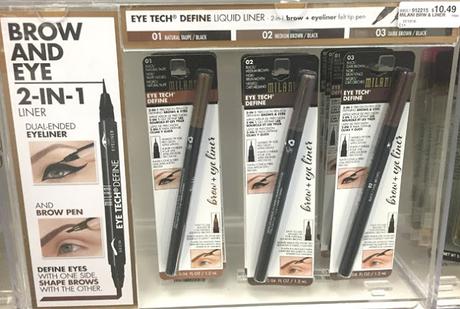 Length in Seconds Lash Extension Fibers

  

$7.99

This is a brilliant idea if you like lash fibers. I've personally never been too drawn to them, but this is so wonderful because it can be used with any mascara you choose! Most other options sell a mascara

with

the fibers and, though you could still use your mascara of preference, you would be wasting a mascara as well as a decent chunk of change!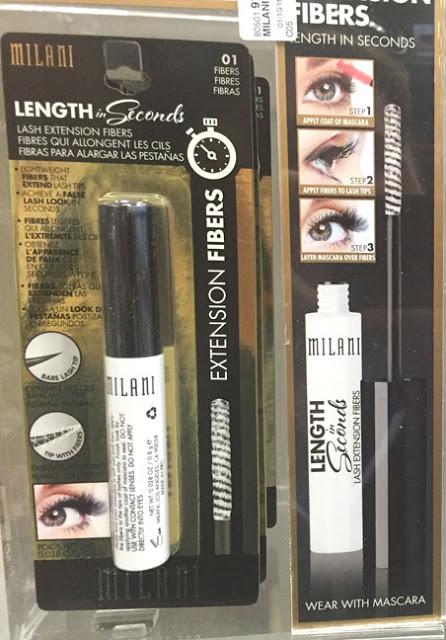 Big & Bigger Lashes Maximum Volume Mascara

  

$7.99

This appears to be Milani's new version of a volumizing mascara. The brush is really odd in that it has a divot near the tip that then flares out again. Looks like a great place to collect way too much product, but maybe they're on to something.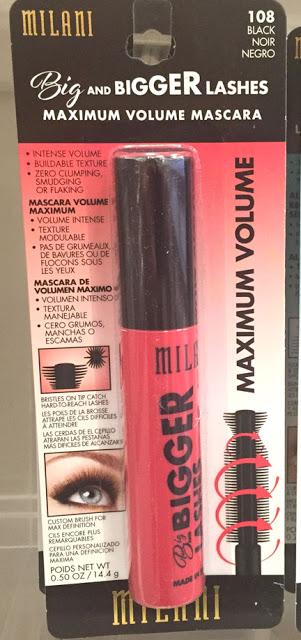 Lash Trifecta Lengthens + Curls + Separates

  

$7.99

This mascara is their all-in-one entry to lash land. It has a skinny curved brush with some spikey looking bits at the tip. This wand scares me less than the prior one, but I'm still not overly enthusiastic about this one.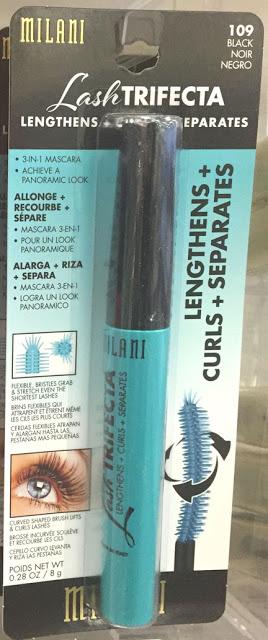 Moisture Lock Oil Infused Lip Treatment

  

$8.49

These are supposed to be intensely hydrating lip oils. There are 8 "shades"/flavors to choose from. I haven't heard the best reviews about these and the color that you see in the tube doesn't appear to amount to much. However, I picked up two when I found the foundation (it was buy 1, get 1 50% off) and I've been testing out the clear "Almond Coconut" and I actually kind of like it! It really

does

seem to nourish my lips. They are

highly

scented though so make sure to choose a scent you can live with.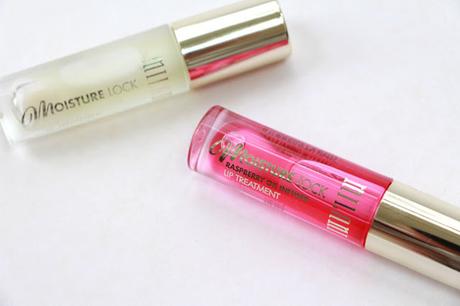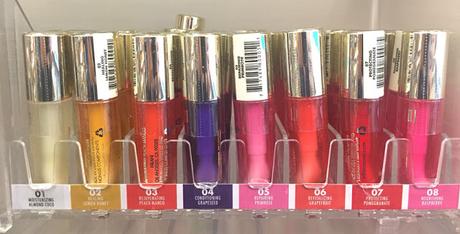 L to R: Moisturizing Almond Coco, Healing Lemon Honey, Rejuvenating Peach Mango, Conditioning Grapeseed, Repairing Primrose, Revitalizing Grapefruit, Protecting Pomegranate & Nourishing Raspberry

Amore Matte Lip Crème

  

$8.99

This is Milani's answer to the liquid lipstick! They had a limited edition run of this formula and it was a huge hit so it's back permanently this Spring with new shades. There are 10 colors available, though I haven't seen them in stores yet.

Brushes

  

$8-16

These are the most recent addition on

Milani's website

and I have not seen them in stores either. They look beautiful (check them out

here

)!There are 6 brushes in total and you can buy them all for $60, or purchase them individually. The brushes available are:

  

Foundation Brush

  

$16

  

Powder / Bronzer Brush$16

  

Blush Brush$13

  

All Over Shadow Brush

  

$8

  

Blending Brush

  

$8

  

Crease Brush

  

$8

I'd be curious to see how soft these are because they look

really

promising! They're not Wet n Wild affordable, but they're not outrageously priced either.

That does it for the Spring 2016 Milani releases that I am currently aware of. Just like Wet n Wild (if you missed their new releases, check them out

here

), there are so many exciting items that it's hard to decide what to try first! I'd love to hear what you all are looking for. And if you've already tried anything, I'd love to hear your thoughts! I believe the next huge set of releases to cover will be Physician's Formula, so look out for that. If you're not following the blog already on BlogLovin' (you can find the link

here

), please do so and each new post will show up in your feed when it's available. I hope you're enjoying these overviews of the Cruelty Free Spring Releases because I'm having fun finding it all!

J

I hope you have a fantastic weekend and I will see you again next week!!!