After a long gap, i will be doing a 'Ghar Sansar' post with a review of a Detergent powder.
This Henko Matic with LINTelligent technology, Top Load from Jyothy Laboratories Limited.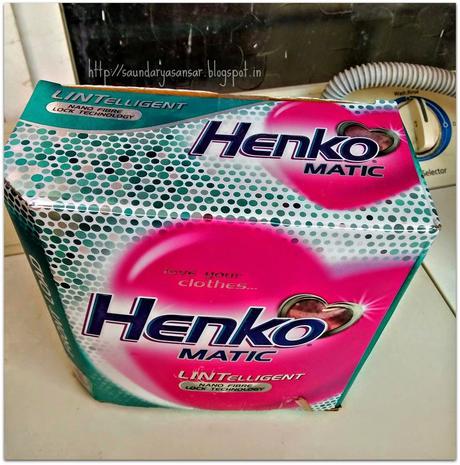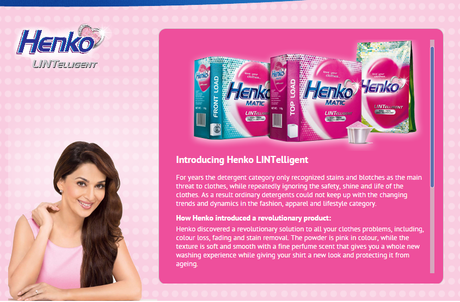 Why Henko Matic LINTelligent when so many other brands are available?
yes, many brands are available in this laundry market but the Henko Matic claims to be a revolutionary product with this LINTelligent Nano Fibre Lock Technology.
The harsh enzymes, soda and bleach result in shredding of fibres during the wash these broken fibres are called LINT. LINT on your clothes traps dirt and stains leaving them dull, rough and faded. You can see the LINT trapped in your Washing Machine's LINT TRAP or by simply running a Lint roller over your clothes which is often mistaken for dirt collected from clothes.
A new washing experience:
Henko LINTelligent with a LINT Reduction Power of 127% is a result of intensive research specially designed to not just clean and remove stains, but its unique Nano Fibre Lock Technology locks fraying fibres and conditions them to keep the colour and sheen intact.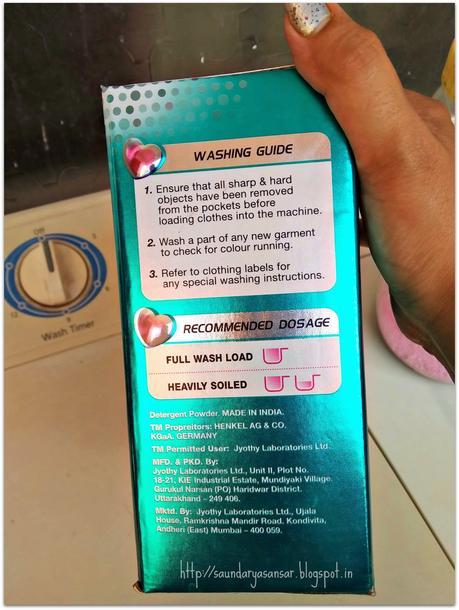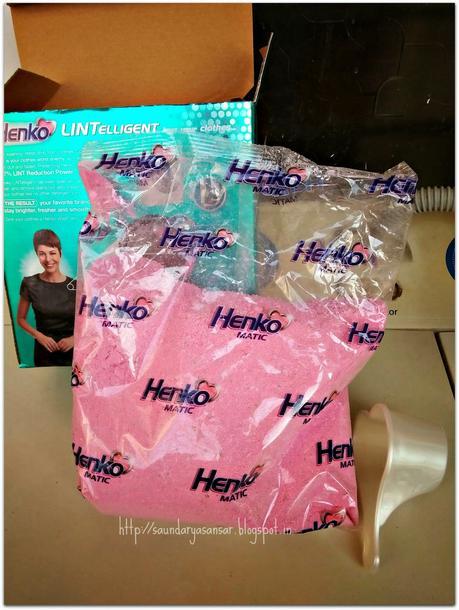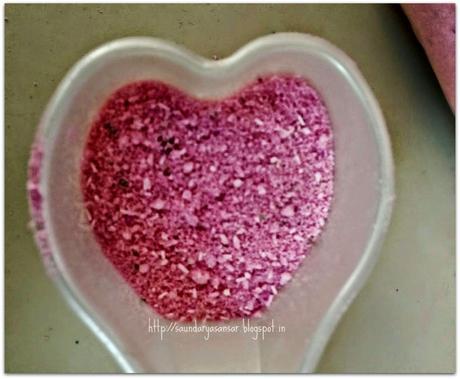 You can purchase it online and through retail counters- 1 & 2 Kg for 225 & 440 INR.
Placed little higher in price segment.
Comes in bright metallic blue carton with an inner poly pack. Also provided with a heart shape spoon to scoop out the right quantity as per the mentioned dosage on carton.
The powder is pink in color with soft white needle granules and a nice floral fragrance. I have top Load Washing Machine so got the one prescribed for it. For a normal wash i usually take a single scoop full while for heavy washing like linens etc i prefer 1 1/2 scoop full to the machine.
One thing which i noticed that it not only cleans well but surely retains the color and softness of the fabric. Fine perfumery smell is something which i like as it lingers around for long post wash too.
Now, About Lint? i have seen a significant reduction in my LINT bag even with heavy material like fur linens,blankets, towels and other particular fabric which leave lint, it is good for normal to heavy washing. You can easily rely on it for washing fabrics from cotton, polyester, rayons to silks even. Obviously not recommended for soft fabrics like wool.
I even found that my whites are whites but not yellows after washing from the detergent. But for stains one should prefer a stain remover or detergent targeted for the stains like Vanish.
Moreover i would suggest following certain important & safe washing tips (mentioned on company site too) while washing laundries helps in safe keeping & better maintenance of garments/fabric for long, like-
Follow the cleaning instructions on the garment label, this could save your clothes from damage.