It's no secret that we think Sam Smith is one of the most incredible male vocalists of the moment. One after the other, he has managed to wow us on numerous occasions, and his most recent announcement of a debut EP, Nirvana, meant that we had to purchase it as soon as we could, and deliver our verdict on the new single.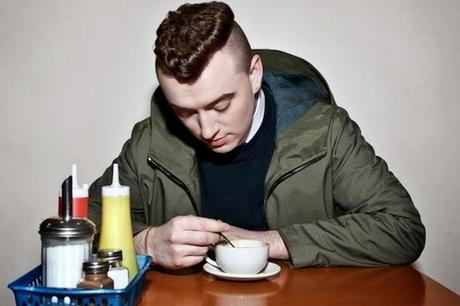 When you find someone sensational, there's always a niggling worry that their next single will disappoint and, therefore, crack the rose-tinted glasses you may be wearing. However, in the case of Sam Smith, and in this instance once again, we find ourselves mesmerised and wonder when he is finally going to slip up.
It seems that Sam is going much more in the direction of sensual R'n'B/pop, rather than the fast paced pop/house that we may have expected due to his biggest hits with Disclosure and Naughty Boy. Nirvana, the title track of the EP (obviously), has a similar aura about it to his last single, Safe With Me, in the sense that it uses rather smooth, velvety music in order to convey the way in which, we assume, Sam must have been feeling whilst making the track.
It centres around, we believe, guitars (especially bass) that have been triggered and figured with effects in order to give that old school rock feel ... though, it has obviously been used differently here and doesn't, purposely, give off the same vibe as Jimi. They're done in such a perfect way that, mixed with the slow beating of the drum, you can imagine this being the music that you make conceive a child to.
The lyrics, as always, are put through with such conviction, thought and beauty that you can't help but believe every single one that comes out of Sam's mouth. He has an emotion about his voice that really speaks the truth and, that is something that we believe can't really be taught.
Sam is a sustainable member of the music industry and we simply cannot wait to hear more from him. With every single announcement, we find ourselves excited to hear the next song. It's only a matter of time until he conquers the world.
Paul.