I live in Florida so my active running season is from somewhere around October through April every year, give or take. That means around May through September is the time where we make sure we are protected every single time we go outside for more than ten minutes. In fact, a few weeks ago I was out for about 2 hours in the morning riding my bike and surprisingly, I discovered I was sunburned when I arrived home. I didn't even think i was out in the sun for long enough but again, it is Florida.
Whether you live "up north" or in Florida like me, summer is prime time to get outside and push yourselves a little more, every day - be it an extra mile or one more bike ride. But when your sunscreen leaves you feeling hot and suffocated, you are not able to perform at their best. The new Neutrogena® CoolDry Sport Sunscreen collection features Micromesh™ and photostabilized Helioplex® technologies that deliver excellent broad spectrum UVA/UVB protection that stays in place, even during rigorous exercise. Micromesh™ Technology provides breathable protection so sweat can evaporate off of skin without compromising the SPF, ensuring your skin can cool down while still being protected.
In both clinical and consumer testing, Neutrogena® CoolDry Sport Sunscreens demonstrate they are
· Non-greasy
· Non-sticky
· Leave the skin feeling good
· Do not become sticky during exercise
Neutrogena® CoolDry Sport Sunscreen is available in both spray and lotion formulations, both available in SPF 30 ($8.99) and SPF 70 ($10.99).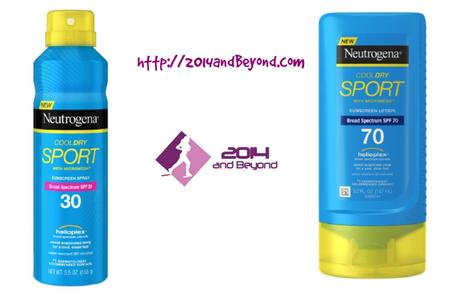 So whether you are running up and down a field or running around at the park, you can finally get the protection you need, and deserve to ensure a peak performance.
I found that when I used the Neutrogena® CoolDry Sport Sunscreen, I found that the sun block does it job, it isn't greasy or sticky. When I used it, I found it to be waterproof, sweat proof, and it didn't cause any breakouts or skin irritations. This Neutrogena® CoolDry Sport Sunscreen also has a very nice smell. I used the SPF 30, but have not yet used the 70. I really like the spray and will continue to use it.
Be sure to check out Neutrogena® CoolDry Sport Sunscreen on their website, on Facebook or on Twitter!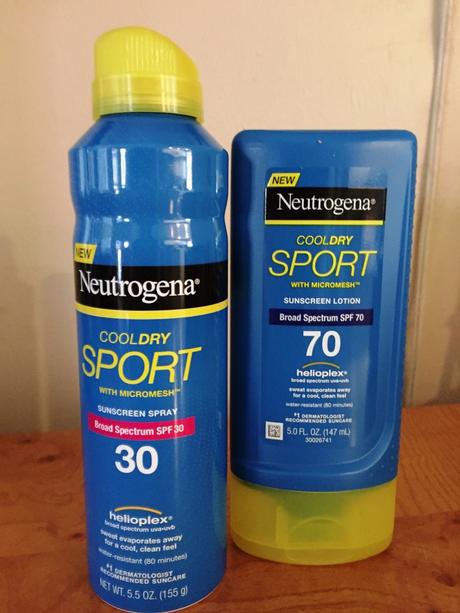 I received samples of this product in exchange for my honest opinion and review. I did not receive compensation for this post and my opinions are 100% my own.
It would be great if you would stay connected with me!! You can follow me on Twitter @DebiL1611, like me on Facebook at 2014 and Beyond, circle me on Google+, follow me on Tumblr, Instagram and Bloglovin', subscribe on YouTube, or connect with me on LinkedIn and Pinterest.
Please make sure to visit my homepage and subscribe to my blog for more great posts on running, fitness and lifestyle topics as well as food, product, music and book reviews, and more!