What about celebrating the coming holidays with an absolutely awesome mutton dish? This is one of the best mutton dishes I have tasted in a long time. It's flavourful, incredibly delectable, goes equally well with roti/parantha or even rice/pulao. I came across this interesting dish in one of the food groups that I am a member of. It requires an exotic herb called Timur, difficult to get hold of in the regular grocery stores, but if not available you can cook without it, the mutton will taste delish anyways.  Timur is a kind of pepper available in Nepal/China also known as Sichuan/Szechwan pepper used mostly in the Nepali, Tibetan or Chinese dishes.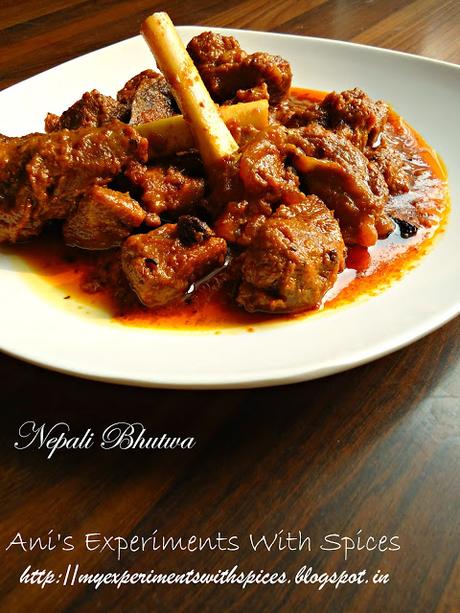 Add caption
The way I made it:
 
Ingredients:
 
1 kg mutton (pichla raan)
2 onions chopped
1 tablespoon ginger paste/ 1 inch ginger
1 table spoon garlic paste/ 12 cloves of garlic
2-3 black cardamoms
2-3 green cardamoms
1 inch stick of cinnamon
10 black peppercorns
1 bay leaf
½  tsp methi/fenugreek seeds
½  tsp ajwain/carom seeds
2-3 tsp red chilli powder
3-4 tsp coriander powder
Timur ground to paste
Salt to taste
Mustard oil as per requirement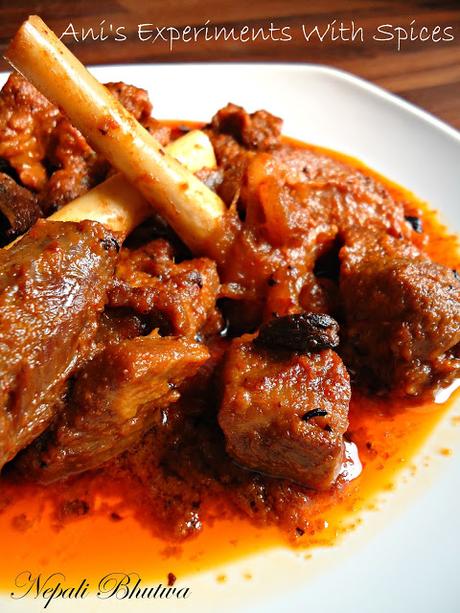 Add caption
Procedure:
Step 1:
Take 1 inch ginger roughly chopped, 12 big cloves of garlic, 3 tablespoons of coriander powder a little bit of water and make a smooth paste in your mixer grinder.
Step 2:
Heat mustard oil in a cooker till smoky and splutter the whole garam masalas and bay leaf. Now add the methi seeds and very quickly the ajwain followed by onions. Fry the onions till golden brown. Now add the mutton and salt. Cook on high flame till the mutton changes color and is sealed. Turn the flame to medium and continue to sauté for 10 minutes. Now pour a big cup of water, close the lid and whistle for 10 minutes or till the mutton gets 90% done.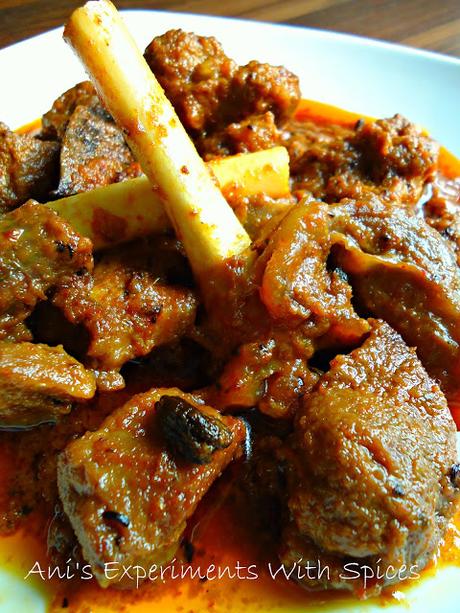 Nepali Bhutwa
Step 3:
Take a karai/wok and heat mustard oil and sauté the ground paste. Add red chilli powder and the timur paste, sauté for a few minutes and pour the mutton from the cooker. Mix well. Cover and cook on low flame till the mutton is fully done. Dry up any excess water in the gravy, the oil should separate to give a gorgeous look to the dish. Enjoy with roti/paratha/rice, it's just out of the world. Happy Holidays friends!!!