Dum Aloo Bong Style when offered to deity as bhog during puja/festival is cooked without onion and garlic but is one of the front runners in taste and flavor amongst all the vegetarian dishes. The beauty of the dish lies in the fact that it's cooked sans onion and garlic which aids the bursting of flavours of various spices like cumin seeds, cardamom, cinnamon, bay leaf, asafoetida, whole red chillies, ginger etc in every mouthful. The dish pairs brilliantly with luchi/puri, pulao, jeera rice, roti/parantha. Cook this Bengali 'Aloor Dum' whether festival or no festival, occasion or no occasion and see the beauty of simplicity in the dish. It's a very easy and quick dish, no hazards, no exotic ingredients but an amazing result in three simple steps. The cooking medium should essentially be mustard oil and nothing else.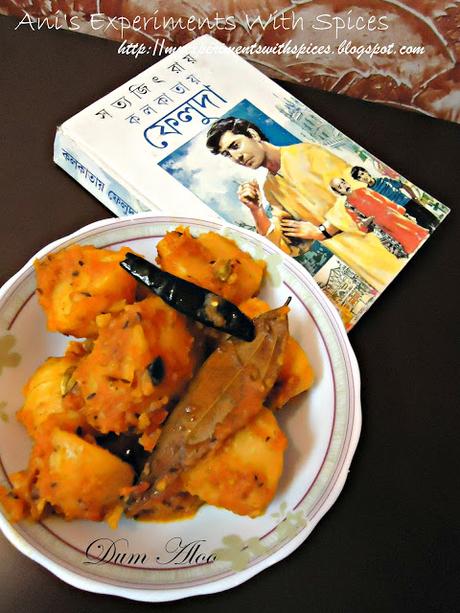 The way I made it:
 
Ingredients:
750 gms potatoes washed, boiled, peeled and cut in quarters
1 inch ginger grated
2 red tomatoes chopped
2 slit green chillies
1 tsp cumin seeds/jeera
½ tsp hing/asafetida
4 green cardamoms/chhota elaichi
2 sticks of cinnamon/darchini
4-5 cloves/laung
2 bay leaves/tej pata
2 dry whole red chillies
1 tsp turmeric powder/haldi
2 tsp kashmiri red chilli powder
Salt and sugar to taste
Mustard oil as per requirement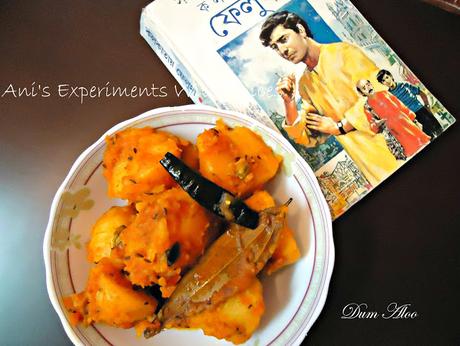 Procedure:
Step 1:
Heat mustard oil and throw in all the whole spices and hing. Wait for the splutter. Now add the grated ginger and chopped tomatoes. Fry them well till the tomatoes are done. Add turmeric powder, Kashmiri red chilli powder, salt and 1 tsp sugar. Stir well.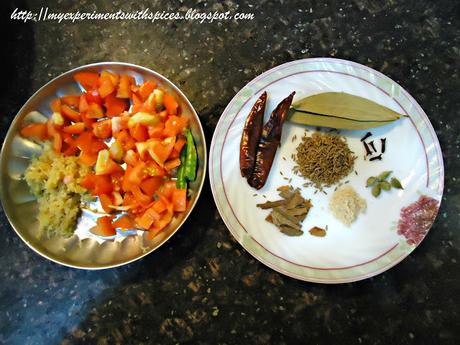 Chopped tomatoes, Grated Ginger, Green Chillies And The Whole Spices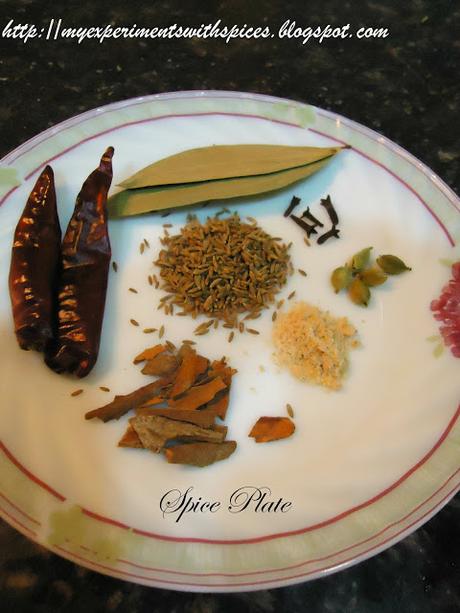 Step 2:
Add the boiled potatoes and a cup of warm water. Give a stir, lower the flame and cover with a lid for the potatoes to get soaked in the flavours.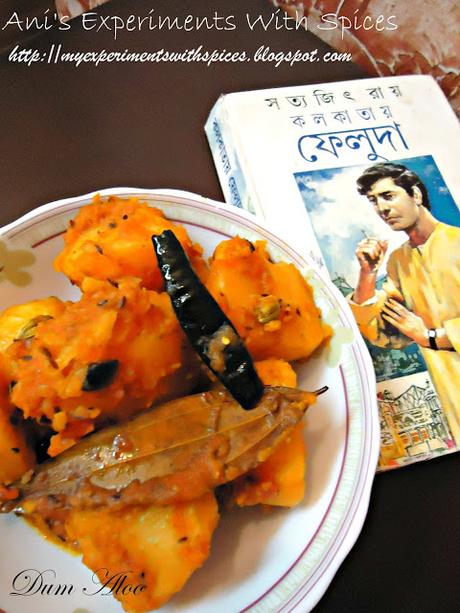 Step 3:
When the gravy thickens, add the slit green chillies, give another stir and turn off the flame. Give some standing time and serve with anything of your choice.