It was the first portions Class of the year and the Hogwards 3rd years where given a task to prepare the most effective magic medicine using one main ingredients. The Class was divided into groups and Harry, Ron, Hermione where in one group.
"I know The ingredient we are going to use for this project" said Hermione rushing to the library.
Hermione opened Magic leaf Potions book carefully, and the three of them bent over the damp-spotted pages. It was clear from a glance why it belonged in the MAGIC MEDICINE Section. Some of the potions had effects to treat malaria, diabetes, worms, and cardiovascular and skin diseases.They also seem to  be antithetical, anti fungal, anti-diabetic, antibacterial, antiviral, contraceptive and sedative.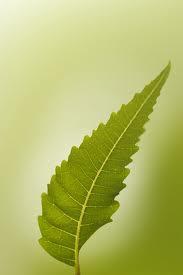 "Here it is," said Hermione excitedly as she found the page headed The Azadirachta indica.  It was decorated with drawings of people having clean, glowing skin along with the drawings before the use of this magic leaf.
"This leaf has been used in India for over two millennium" said Ron scanning through the other page of the book
"This portion when used on a person, clears acne and dark pigmentation, prevents recurrence of black heads, turns skin clear,treats pimples, controls excess oil and also treats eczema, which are the major problems faced when it comes to pimples"  Hermione continued as if she has scanned through the entire book.
"Popping (bursting) pimples can make the skin infection worse and also Breakouts of pimples can be made worse by the stress and anxiety, makeup , dirt and greasy hair,germs and excess oil"
"Some severe pimples can lead to significant swelling and may appear on the back and chest.If a breakout occurs, severe acne are developed and hence the dark sports. There is also the danger that untreated severe acne may result in visible scars on the skin" said Ron caressing his cheeks
 Harry joined in saying "Our skin faces pollution, bacteria and excess oil everyday and is prone to impurities and pimples. Dirt, grime and pollutants also leave the skin looking dull and lifeless."
"This is the most simple treatment for clear skin that  I've ever seen," said Hermione as they scanned the recipe. 
"Neem leaves, water, tea tree extracts," she murmured, running her finger down the list of ingredients. "Well, they're easy enough, they're in the kitchen store cupboard,we can help ourselves.
"All right, we'll do it said Ron. "Lets make the best skin treatment product ever".
"How long will it take for the treatment to be effective anyway?" said Harry as Hermione,looking happier, opened the book again.
 "I'd say  the treatment's effect will be seen in anytime between a week to a month"
Ok, what are the portions that we are going to make today? asked harry,
After scanning the book several times hermione said "Garnier Pure Active Neem.The ingredients that we are using to prepare this face wash fights germs, fights pollution and also excess oil which are the main reason for pimples and pimple marks"
"By Gently massaging on the damp face using your fingertips carefully avoiding the eye contour area and Rinse thoroughly does the wonder. For best results it is better to use twice a day"
Harry, Ron and Hermione started preparing this face-wash and where successful. The face-wash was given to the fellow students to see how effective the preparation has been.
"The face wash feels very creamy and smooth while lathering which I like about it! It rinses off easily and gives a squeaky fresh clean skin. I love the way it cleans my skin off dirt and dullness. It instantly lends freshness to my face and makes it appear fresh" said Angela johnson to whom the product was given.
The Trio where successful in bringingout an amazing product with the magic ingredient that kept up to its promise of NO PIMPLE and NO MARKS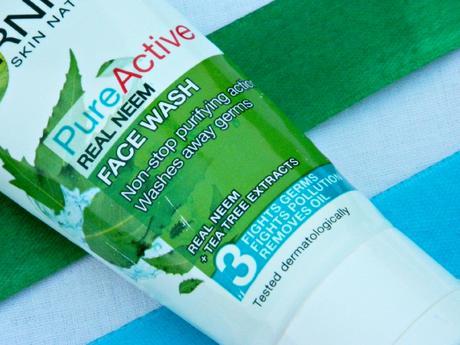 This blog is written as a part of the Garnier pure active neem Indiblogger contest