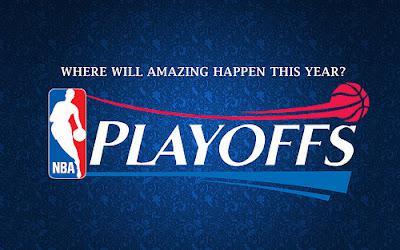 Photo: flickr.com
- Adam Parker
The 2012 NBA Playoffs are right around the corner (just under two weeks way), and with the regular season winding down, many teams are looking to make that final push into the postseason.
We here at Beard and Stache are here to break down each team's title chances.
Obviously with games still left to play, some teams (especially in the bottom half of the crowded Western Conference) are subject to change.
Last season's playoffs sported some of the best games in recent memory. Will these playoffs be even better?
Can the Miami Heat finally get over the hump? Do the San Antonio Spurs still have enough left in the tank to make one final title run? How will your favorites fare?
Let's take a look at how the NBA playoffs would look, team by team, if they started today, beginning with the Western Conference.
1. San Antonio Spurs -
Coming into the season, the Spurs were more of an afterthought than anything else. The trio of Tim Duncan, Manu Ginobili and Tony Parker were another year older. All you heard was that this veteran Spurs squad wouldn't stand a chance when asked to hold up during a compressed 66-game season and then, on top of that, make a run in the playoffs.
Needless to say, everyone who thought that was wrong. The Spurs are currently the top seed in the Western Conference and are primed to at least make a trip to the Western Conference Finals.
Coach Gregg Popovich has compiled a perfect mix of experience and youth and it can't be underestimated how well Pop has done in managing the Big Three's minutes down the stretch to keep them fresh for the playoffs.
All that being said, we all saw what happened last year against the Memphis Grizzlies. I don't want to delve too deeply into that now, but suffice to say that Memphis will be back in the playoffs this year and this time they'll have a healthy Rudy Gay leading them. But do I still like the Spurs' chances? You better believe it.
2. Oklahoma City Thunder -
The Kevin Durant and Russell Westbrook Show currently has the young upstart Thunder slated as the No. 2 seed in the West, but they could still end up being the West's best as they're currently only 1/2 game behind San Antonio.
Durant is a scoring machine from all over the floor. James Harden is likely the Sixth Man of the Year, and obviously Westbrook is a freakish athlete. They can be a little sporadic defensively sometimes, but with guys like Kendrick Perkins and Serge Ibaka in the paint, this team has all the talent necessary to possibly represent the West in the NBA Finals.
3. Los Angeles Lakers -
After seeing Kobe watching in street clothes as his Lakers were essentially neutered by the Spurs in L.A. last night, one has to think that the Lake-Show doesn't stand much of a chance against the top two seeds, right? Wrong.
The Black Mamba may be nursing a bad shin right now, but he's assured everyone that he'll be back for the playoffs at the latest, and as we here at Beard and Stache know all too well, even a Mamba who's not 100% is better than most come playoff time.
Not to mention that the Lakers' bigs in Pau Gasol, and especially Andrew Bynum, have picked up their play substantially. You can never count out the Lakers with the Mamba.
4. Los Angeles Clippers -
To their credit, Chris Paul, Blake Griffin and the rest of Lob City really picked up their play when coach Vinny Del Negro's head was rumored to be on the chopping block. I don't really like their chances to go all the way this season, but we would love to see a 'subway series' between the Lakers and Clippers after seeing Paul almost singlehandedly knock off the Lakers last season as a member of the Hornets.
5. Memphis Grizzlies -
The Grizzlies are back in the playoffs once again, much to the dismay of the San Antonio Spurs, whom they ran out of the first round last season. What's even better for Memphis is that they'll have a healthy Rudy Gay as they begin their postseason campaign. I am also a huge fan of Zach Randolph and Marc Gasol. Top-seeded Western Conference teams beware -- this Memphis team is a dangerous sleeper.
6. Denver Nuggets -
Denver is one of three teams whose seeding is subject to change over the final ten days of the season. George Karl, as always, has his squad playing quality team basketball based on energy and tenacious defense. Rookie Kenneth Faried was the perfect fit for Denver's system, and I have been pleasantly surprised by the emergence of young floor general Ty Lawson. Do I think this team can win a first round series? Probably not, but they will be fun to watch nonetheless.
7. Dallas Mavericks -
The reigning champs aren't exactly where they thought they'd be at this point after knocking off the heavily favored Miami Heat to win it all last year. Nevertheless, you can never bet against Dirk Nowitzki. This guy is a killer in the playoffs and virtually impossible to guard one-on-one with all of the unorthodox ways he has to get his shot off. If Dirk plays like Dirk from a year ago, this team could surprise someone. Just never bet against him. Ever.
8. Phoenix Suns -
Last but not least (okay, maybe least), we have my team -- the Phoenix Suns. The ageless wonder Steve Nash continues to put Phoenix on his back, leading them to another playoff berth during his tenure. I love the play of Marcin Gortat, who's my pick for Most Improved Player of the Year. Not to mention the emergence of Shannon Brown as a great contributor off the bench and Michael Redd's comeback. A lot of interesting story lines with this Suns team, but, sadly, unless they shoot lights out from beyond the arc, I just don't see them getting out of the first round.
Now, onto the Eastern Conference:
1. Chicago Bulls
- Derrick Rose has been in and out of the lineup all season with various injuries but is expected back for the playoffs. That being said, Rose's injury has been a blessing in disguise, as it's forced guys like Carlos Boozer, Joakim Noah and Luol Deng to step up and make plays to win games instead of waiting for D-Rose to bail them out. Head Coach Tom Thibodeau is making a case to be Coach of the Year once again, as he's helped his squad weather the Rose-less storm with superb, stifling team defense. Unless a team like the Knicks go off from downtown, these Bulls are, at the very least, Eastern Conference Finals bound.
2. Miami Heat -
LeBron James. Dwyane Wade. Chris Bosh. When those three play well, this team is arguably the best team in basketball. However, defenses will be keying in on them, which means that some key role players like Shane Battier, Udonis Haslem and Mario Chalmers will need to step up and make big shots for this team to win a title. Barring anything unforeseen, however, I predict a Bulls/Heat matchup in the Eastern Conference Finals.
3. Indiana Pacers -
Don't worry, those 'shrooms you took aren't impairing your vision or playing tricks on your mind. You're not hallucinating. It's amazing that we don't hear about or see more of the Pacers, considering they've slowly put a stranglehold on the third seed in the East without much of the mainstream media being any the wiser. Danny Granger is an underrated scorer and the Pacers are a phenomenal rebounding team. Center Roy Hibbert, who around Beard and Stache has earned the nickname 'The Gatekeeper' because of his stellar defensive prowess, will be a load in the paint at 7'2" 270 lbs. Watch out for this Pacers team.
4. Boston Celtics -
Like the Spurs, the Celtics are the Eastern Conference counterparts in terms of aging stars, but have still really turned their season around after a rough start. The C's have been one of the best teams in the league since the All-Star break.
Kevin Garnett is playing like the KG we saw when Boston won the 2008 Finals. Ray Allen is still Ray Allen, Rajon Rondo is a walking triple-double threat and, well, no one can handle Paul Pierce aka The Truth. This team is my dark horse pick to represent the East in the Finals. They're one of the most complete and experienced teams in the association right now, and I can't stress enough how important that is come playoff time.
5. Atlanta Hawks -
To be honest, I'm not really sure what to make of this team. Joe Johnson has been solid (rightfully so considering that crazy contract of his), Josh Smith has been the athletic freak of nature he's always been, and the emergence of Jeff Teague as a legitimate contributor has been nice to see. There's no way this team beats one of the top four seeds in a seven-game series though, it's just not happening.
6. Orlando Magic -
Dwight Howard's back next season. That should be all that matters to the Magic at this point. Sure, they're a great three-point shooting team, but as most teams who live and die by the three can attest, 'if the shots ain't falling, you're not winning.' It's just that simple. The news that Howard is out for the rest of the regular season is bad. But the fact that he's only "50-50" for the playoffs according to Magic head coach Stan Van Gundy is far worse. If Howard doesn't go, this team just flat out doesn't stand a chance.
7. New York Knicks -
The Knicks have had a crazy season with the emergence of
Jeremy Lin
and the resigning of Mike D'Antoni. It's unclear how the imminent return of Amar'e Stoudemire to the starting lineup after recovering from back problems will affect this team as they head into the postseason. ESPN's Tim Legler believes that it would be in the Knicks' best interest if Amar'e came off the bench so that he and Carmelo Anthony could split time as the "Alpha Dogs" for each unit.
However, coach Mike Woodson has already publicly stated that that scenario is not a likely one. With that, it's all going to come down to how the two stars can mesh while still getting role players like J.R. Smith, Steve Novak, and Tyson Chandler their necessary touches. If Carmelo continues his stellar play and the Knicks' hot shooting keeps up, this team definitely has a puncher's chance of making some noise against and possibly even upsetting one of the top seeds.
8. Philadelphia 76ers -
To say the 76ers have been a disappointment in the second half of the season would be an understatement. If the Suns, as the eighth seed in the West have played their best basketball after the All-Star break, then it's fair to say that Philadelphia has played some of its worst. Doug Collins' philosophy worked early on, but based on Philadelphia's recent play, it's faltered. This team is a complete mess and will be limping into the playoffs. They won't be a threat to anyone. In fact, Troy Ballard -- my Beard and Stache cohort and big 76ers' fan -- doesn't see his team winning more than a few games let alone a first-round series.
Do you agree with us? Did we screw up somewhere or hit everything spot on?
Let us know what you think!
Be sure to follow Beard And Stache on Twitter 
@BeardAndStache
, 
and also Adam 
@Adam_Parker43
, Like our Facebook page 
HERE
!