nawabi paneer - paneer curry with coconut and poppy seeds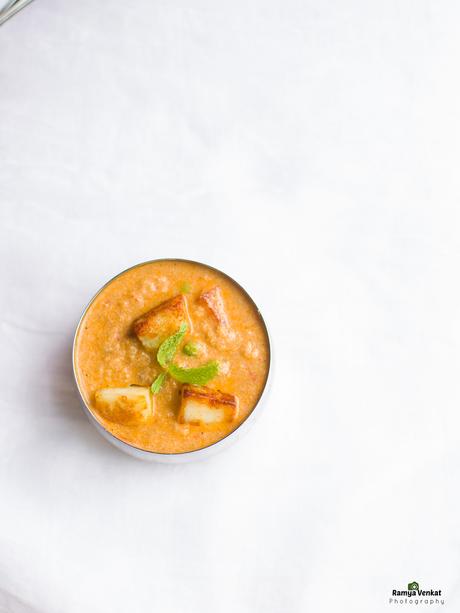 nawabi paneer - recipe made with paneer and green peas and coconut and poppy seeds based curry.the recipe is so simple to make and i made this few months back and this will perfectly goes with rice and flat breads.
finally i got sometime to post the recipe and little busy with things and some functions going on.Missing active blogging for past 2 weeks and feel little incomplete without this.So managed to post this recipe very quickly this time.This recipe is adapted from Monsoon spice,there she did not add tomatoes in the curry.Once i saw the recipe,i bookmarked it and made it for dinner along with chapatis.lets move on making the recipe.,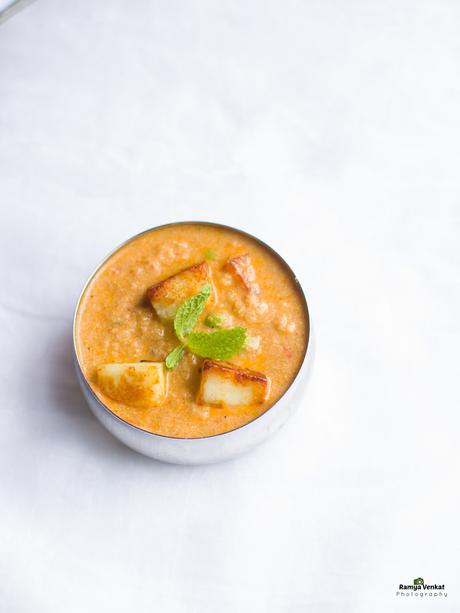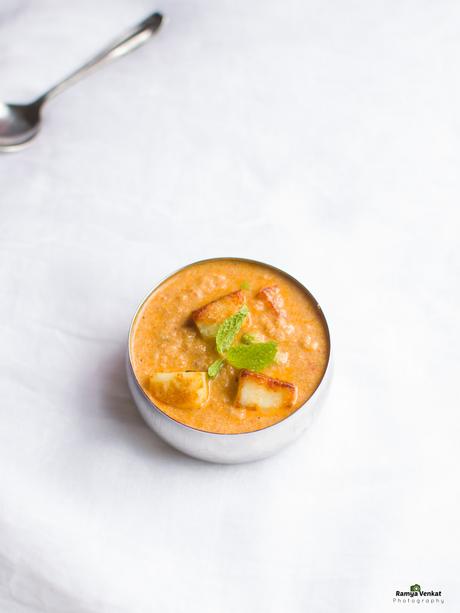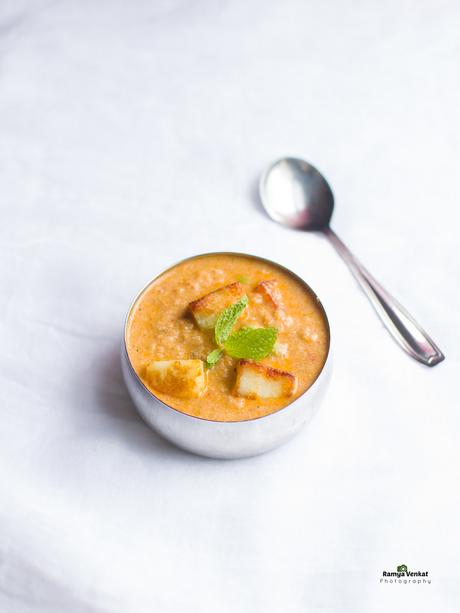 coming to the recipe, you can add red chilli powder but the green chillies along with coriander leaves gives you perfect color and tastes entirely different and more like our South Indian kurma.I added tomatoes just for the color and it came out very well and it does not affect the taste.This can be perfectly goes with biryani and pulao varieties and also with some flat breads too.I really enjoyed this particular recipe as it is very different from other paneer recipes and you does not need any spicier element to make this curry.this is also one of mild recipes i tried so far and i love the addition of pepper powder in the recipe.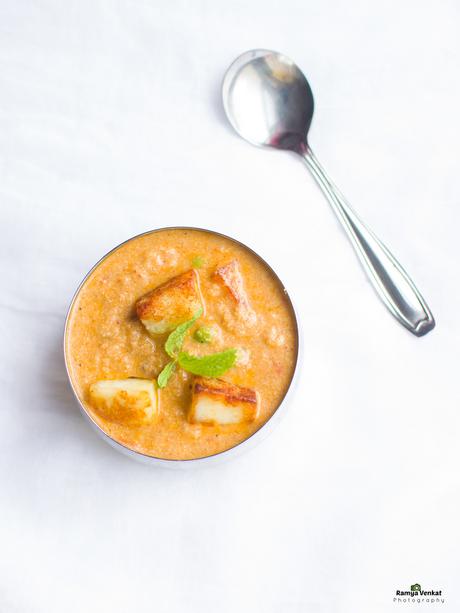 nawabi paneer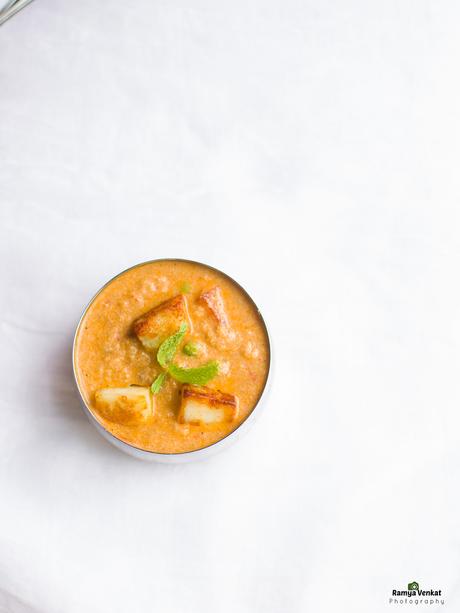 paneer recipe with coconut and poppy seeds based curry

Ingredients

paneer,cubed - 1 cup
green peas - 1/4 cup
onion - 1 no,finely chopped
tomato - 1 pureed
ginger garlic paste - 1 teaspoon
coconut - 1/4 cup
poppy seeds - 2 teaspoons
cashew nuts - 4 nos
bay leaf- 1 no
cumin seeds - 1 teaspoon
pepper powder- 1/4 teaspoon
green chilli - 2 nos
turmeric powder - 1/4 teaspoon
coriander leaves - as needed
cinnamon stick,cardamom - for making paste with coconut
salt - to taste
oil - as needed
Instructions
soak cashew nuts,poppy seeds in warm water for 15 minutes and make a paste with coconut,cinnamon stick,cardamom,cumin seeds,green chilli with enough water.

Heat oil or ghee in a kadai and add paneer cubes to it and roast it till golden brown and remove it.
Boil the green peas in the meantime and drain the water.
Heat oil in the same kadai and add bay leaf along with ginger garlic paste and saute it well.
Add finely chopped onions to it and saute it till it get soft.add turmeric powder and give a quick mix.
Add tomato puree and enough salt to it and cook till oil separates.Add the boiled peas to it with little water and cook for 2 minutes.
Add the paste which we prepared before and add enough water to adjust the consistency.Boil it for 5 more minutes and then add coriander leaves and mix it well.
sprinkle pepper powder over it and give a mix.Make sure the coriander leaves combined well and cooked well.
Switch off the flame and add the roasted paneer cubes and serve.