The biggest dilemma during a fast.Chai or no chai?Coffee or no?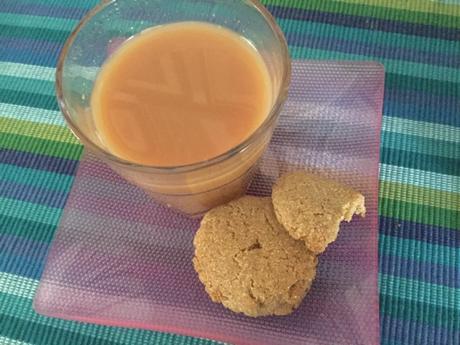 I need a cookie or a biscuit to go with my chai and coffee and when I can't get that little bite of happiness,my body goes into denial.It denies me happiness.So what good is the entire exercise of fasting,if you derive no happiness?I found a solution.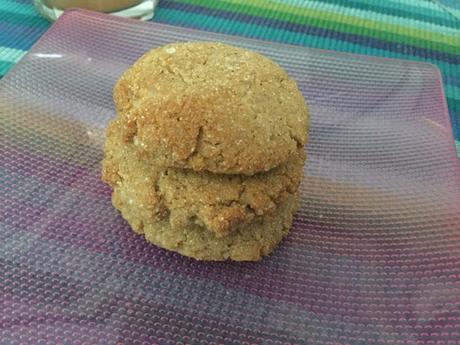 Cookies made with Singhade ka atta, kuttu ka atta and now Rajgira atta.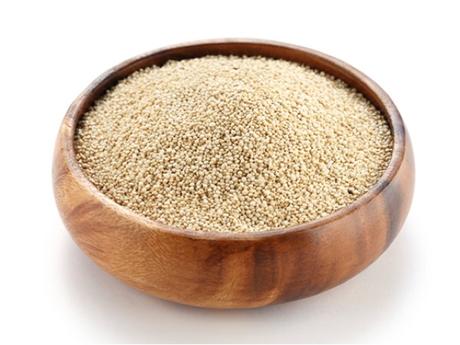 Pic www.indiatimes.com
Just so you know, Rajgira or Ramana is a superfood and you can make more than just laddoo or chikki from it, especially in Maharashtra. It's available readily. I bought my Rajgira or Amaranth flour from Amazon,and it's organic.So happiness.
Now you see it, now you don't.That's what happens when you bake cookies only for yourself.There were 9 , thank god I heard the clanging and the chuckles of delight of a few teens...I managed to save 3 for me-with a promise of a fresh batch. Ok the saved cookies were for the pictures.
For the 
Navratri Amaranth Flour Cookies Gluten Free Cookies for fasting /Rajgira Atta Biscuits
You need
1 cup Rajgira/Amaranth flour1/3 cup sugar or jaggery 1/3 cup home made butter or ghee2 tbsp milk powderA wee bit cold milk to bindA grate of nutmeg 
Pre heat the oven to 180C.Beat the butter and the sugar together. Cardamom overpowers the nuttiness of the Rajgira,so I used nutmeg.Add the Rajgira flour and milk powder.Use your hands to make the dough.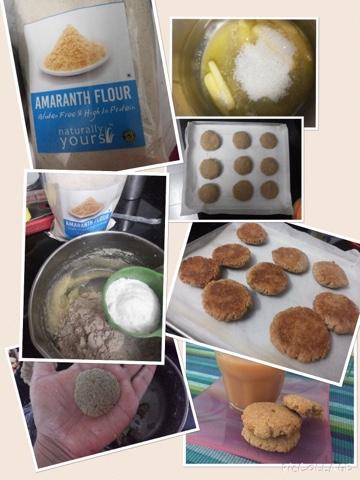 This amount should give you 13-14 cookies, but we made 3 tiny Apple tarts...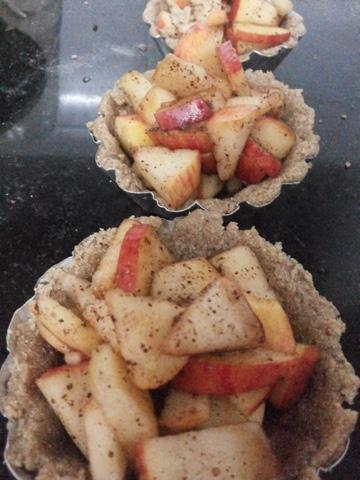 Roll small balls and press flat on parchment paper. You'll need paper or oiled foil or your cookies will stick and the tray will burn.Cleaning is not such an attractive proposition.
Bake for 12 minutes,the edges will begin to color.Remove and cool.Store in an airtight container and give in to your cravings without any guilt.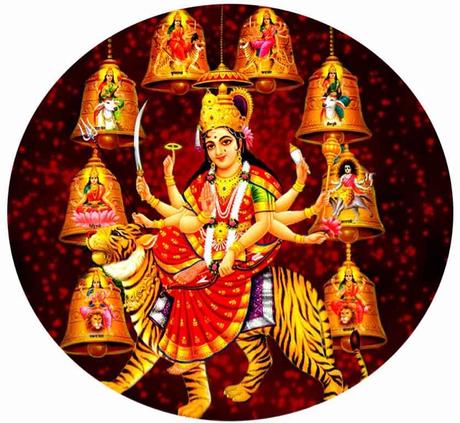 Jai Mata Di!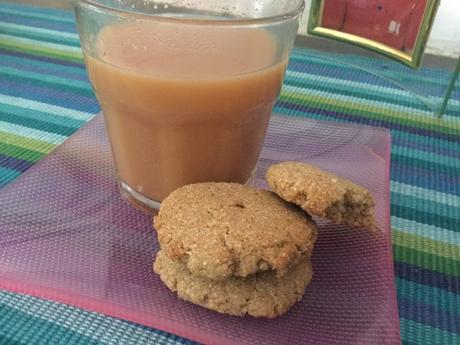 So what are you baking today???