I received a sample of this in my February Conscious box. I love this stuff. I have repurchased this. I went to my local health food store.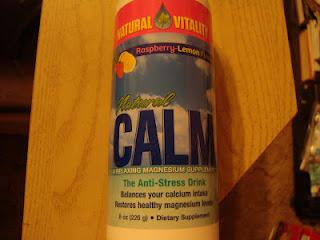 This balances your calcium intake and restores healthy magnesium levels. This has also won best of supplements awards from better nutrition.
The body requires magnesium intake every day ( more than is in the average diet.)
Insufficient magnesium may cause a wide variety of symptoms
--stress
--low energy
--muscle tension
--muscle spasms and cramps
--headaches
--inability to sleep
--fatigue/ weakness
--abnormal heart rhythms
--pms and hormonal imbalances
-- weakening bones
--constipation
--nervousness/anxiety
--irritability
This comes in several flavors
--Organic raspberry-lemon
--Original (unflavored)
--Organic cherry
--Organic orange
--Organic sweet lemon
The morning that i tried the sample of this, i had a headache and had no energy. I went and made this and i felt a lot better.  The directions for this is to mix into hot water and let fizz and then add cold water..You need to check the container to see how much.
I went and purchased this and drink one class a day.
Check out the web site for more details.
www.naturalvitality.com