According to the research study of the USA, 25 children went through bone marrow transplant with Sideroblasts of 8% and a study of the UK shows 19% women and 29% of healthy men face the condition called Sideroblasts Anemia. It can be of two types inherited or acquired. Inherited Sideroblastic anemia is caused due to chromosome abnormalities usually diagnosed later in life and acquired Sideroblastic anemia is caused due to other factors like vitamin b6 deficiency and due to consumption of harmful drugs etc. Here, I would like to tell about my journey with the blood disorder called Sideroblasts anemia, how I got affected with it, what were its consequences on my health, and how Ayurveda helped me to treat the condition naturally?
My name is Shivam Garg, 42 years old working in Bangalore in a marketing agency. My job demands a lot of field visits and business meetings sometimes I use to feel tired and weak due to a lot of work fatigue. But from the past few days, I was suffering from consistent fatigue, having difficulty breathing, so I went for a routine checkup where the doctor suggested a blood test and blood smear. After that microscopic examination of red blood cells, and blood counts, serum iron was also analyzed and it was found that I had sufficient iron in my body but the body is unable to use that iron to provide energy to the cells and this is why I feel consistent fatigue and weakness in the body.
I discussed with the doctor about my problem and its causes, he told me that this condition is called Sideroachrestic or Sideroblastic anemia. It is a type of anemia and the group of blood disorders where there is an abnormality in the functioning of hemoglobin that contains the iron which is responsible to transport oxygen from the lungs to other organs of the body and mitochondria which uses these iron to convert the oxygen into ATPs (Adenosine triphosphate) which provides energy to the body. These iron-protein complexes are accumulated in the mitochondria and build a form of Ringed sideroblasts around mitochondria hence affect the functioning of mitochondria and hemoglobin.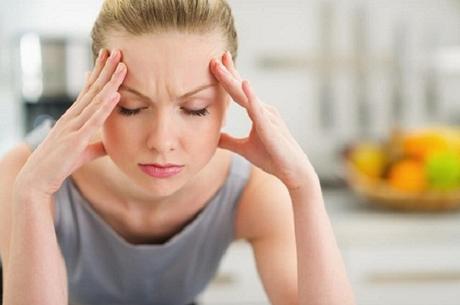 This anemia occurs due to:
The abnormalities in the working of these iron-protein complexes,
Genetics and hereditary factors like chromosome abnormalities,
Anyone having a long term history of diabetes,
Immunity or metabolic disorders,
Pyridoxine deficiency(vitamin b6umption of substances like steroids.
Dysfunction of hemoglobin causes an insufficient supply of oxygen to the organs of the body which further leads to serious and long term health problems.
Signs and symptoms of Sideroblastic anemia are the same as other anemia like
Paleness in the skin
Weakness in the body
Headaches
Heart palpitations
Irritability
Dizziness
Low blood pressure
Chest pain
Kidney disorders
Liver dysfunctioning
Rapid heart rate
Angina
Enlargement of spleen
After the diagnosis got complete and test results were examined I asked the doctor how to remove these accumulated iron and improve the normal functioning of the body. He suggested there are supplements like deferral (desferrioxamine) injected through blood transfusions to reduce the accumulated iron level and other multivitamins, minerals to improve any deficiency in the body and in severe cases bone marrow transplant may be required. I was not sure and was afraid of taking any supplements through blood transfusions and a bone marrow transplant sounds like a big decision to me as it is an expensive method and finding a matching donor is another big challenge. My family has always preferred ayurvedic products so I was searching herbal and cost-effective methods to treat my condition, then I came across Planet Ayurveda's products to treat sideroblastic anemia. The best thing I found about these products is that they are 100 % natural with no chemicals or additives, and contains the right proportion of vitamins, minerals, and natural herbs to treat any kind of disorder. The herbs in these medicines are specifically added to treat any imbalances in the body and heal the body holistically with no side effects.
The products from Planet Ayurveda which I used to treat my condition are:-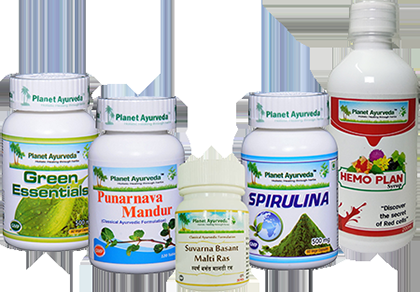 1. Green Essential Capsules
These antioxidants rich capsules are very helpful to provide nourishment to cells, reducing vitamin b deficiency, improving the blood counts in the body, and boosting the immune system.
2. Spirulina Capsules
These capsules are rich in iron, proteins, and high in nutritional value which helps in improving the iron deficiency, boost the immune system, and increase the level of hemoglobin in the body. It also helps in reducing weakness and fatigue.
3. Punarnava Mandur
These tablets helped me to cope with my breathing issues and enhance the serum level of iron in the blood. It is very helpful in maintaining a healthy kidney, liver, and heart function.
4. Hemoplan Syrup
This herbal syrup worked as a boon to fight anemia by increasing the red blood counts, absorbing the iron hence maintaining the healthy blood flow in the body and strengthening the immune system.
5. Suvarna Basant Malti Ras
Also known for strengthening immunity and is popularly used to get rid of general fatigue and weakness. These tablets help to stimulate red blood cell formation and fight anemia.
These herbal products manufactured by Planet Ayurveda are better than other similar products because:
It contains high nutritional value
All products are prepared from the best quality and natural extracts of herbs
All herbal supplements are safe and effective to use.
Planet Ayurveda provides pure and natural supplements that help to treat the ailment from its root cause and provide holistic healing to the body. An expected these Ayurvedic products were very helpful in managing my anemia as these are enriched with Vitamin b6 and iron which helped me to enhance healthy blood cells, detoxifies the body, and also improve the abnormal functioning of mitochondria. All these products from Planet Ayurveda are based upon the knowledge and principles of the ancient medicine system of India, i.e. Ayurveda.
Also, avoid taking any supplements that contain zinc and alcohol. Using these products daily with a balanced diet and physical exercise made me feel young, active, and healthy.