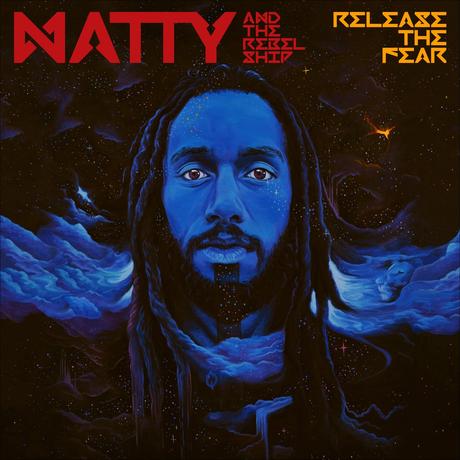 Natty is something of a phenomenon. This North London artist has already enjoyed a Top 20 hit with his debut album 'Man Like I' and now he's returned with this new album 'Release The Fear'. Trying to describe this album however is taxing me.
The Reggae roots is obvious. You can hear it in tracks like 'I'm Alive' and Natty's voice is thick with those Bob Marley-esque expressions. But those distinctive backbeat staccato guitar chords which are so integral to the sound are hidden for much of the time, or at least buried in layers so they don't appear so prominent. Instead there are a range of techniques and tonal palettes used throughout the tracks giving a bizarre but effective straddling ot styles and genres.
For instance, 'Things I Done' is virtually folk blues while 'Rain Clouds' is hypnotic, spaced-out soul. 'King Had A Dream' is pretty much acoustic rock (and beautiful, by the way) while title track 'Release The Fear' has a hint of pop about it (be ready to rock from side to side as you listen and resist the urge to hug the person next you and tell them you love them – especially if they're a stranger); or would do if it wasn't so chilled.
This straddling of genres is exactly Natty's intention, of course. He refers to the style as 'futureroots' and I think that's a pretty good name to give it, to be honest. While the afrocentric and soul roots are firmly set within each and every song, Natty delights in messing with our heads (or ears?) by rarely accompanying the melody in traditional ways. Nevertheless, there's no doubting the origins of his sound.
Does this crossover sound work? Yes, I think it does.
While Marley will always have that special place and Reggae is just great in all its forms, Natty's soulful take is a welcome addition and one which I hope will see great success for the artist. The album as a whole is a pleasant, feelgood time. Maybe not quite chillout as many tracks like 'Stand Up' are too lively but certainly relaxed and casual. It's the sonic equivalent of being at a party which entirely consists of your good friends who you feel comfortable simply to hang out with. Sometimes you want to chat animatedly and other times you just want to lounge on the couch and flop together. With Natty you get to do just that.
Have a listen to the opening track 'I'm Alive' here to get an idea of what this guy is all about. It's cool and a good reflection of what's in store with the rest of the album. Personally I get the feeling that Natty is just a nice guy and one I'd like to know better through his music.
'Release The Fear' is available from March 18th and you can pre order the album now on iTunes.