Earlier this year Canadian politicians from the House of Commons declared that the Wednesday of every National Forest Week will be known as National Tree Day. A day that Canadians can come together to celebrate and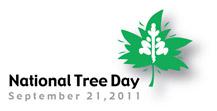 appreciate all the benefits that trees provide to us. Trees are more important to us then most people realize, they filter our air by producing oxygen and sequestrating carbon monoxide gases and other pollutants, they help reduce water run off and prevent soil erosion, provide wind breaks, they make great homes for wildlife provide material for our homes plus a multitude of other benefits. This year National Tree Day will be celebrated on Wednesday, September 21, 2011.
You can help celebrate National Tree Day in various places all across the country, the treecanada.ca provides a tool that allows various groups to list related events that are planned to take place on that day so people can easily locate venues in their area. Find event listings in your area or register your own event if you can not find one around you.
Download the Green Side Up
A Guide To Planting Trees for Urban Residents
 "Successful Tree Planting" Guide
"Tree Maintenance Schedule"  Guide
Tree Canada is a non-profit organization established to provide education, assistance and resources to encourage Canadians to plant and care for more trees in both urban and rural areas.
Their mission is to improve the quality of life that we have here in Canada by promoting us to plant more and maintain our forests in settled landscapes. They also help to increase awareness of the social, environmental and economic benefits of forests and why we should all care a little more about them.
Ironically the United Nations has also declared 2011 as the International Year of Forests, so it is very interesting that our first National Tree Day coincides with the world that is celebrating a similar cause during the same time.
"International Year of Forests is an open invitation to the world community to come together and work with governments, international organizations and civil society, to ensure that our forests are managed sustainability for current and future generations." – United Nations Forum on Forests Secretariat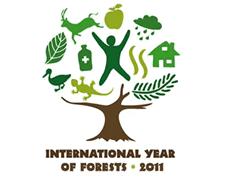 International Year of Forests is a full year of celebrations and presents Canadians with an opportunity to join the international community and raise awareness on how our forests contribute to sustaining a healthy environment and helps to improve the quality of life that we enjoy and take for granted everyday. So we can only hope that people will not just celebrate trees for just one day but continue to cherish them long after the day has finished.