Hi girlies,
I'm back to share the best and worst looks from last night's NTAs.I absolutely love doing posts like this and if I'm not mistaken I think I will be one of the first posts on this subject! (Early bird catches the worm and all that jazz) So now onto the looks;
Best dressed on the night;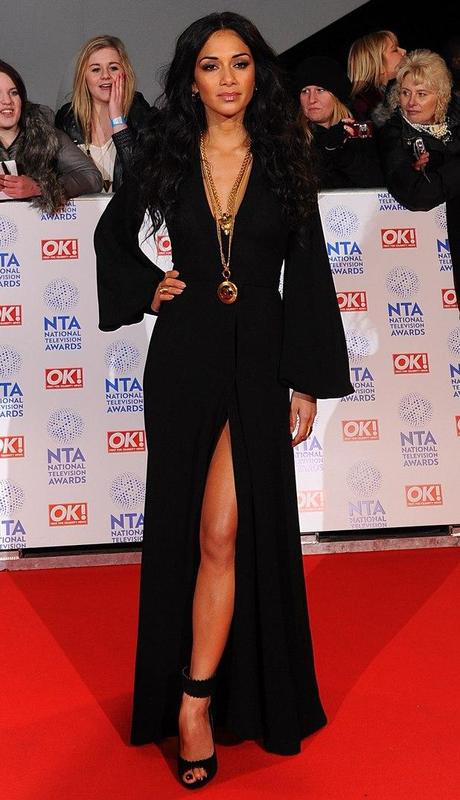 Nicole Scherzinger

 I absolutely adore this, it's so simple yet stands out from the crowd. It is also a nod to Bohemian which is a trend rarely seen on Nicole, which of course she nails as always. Bin bag and looking good are words that spring to mind!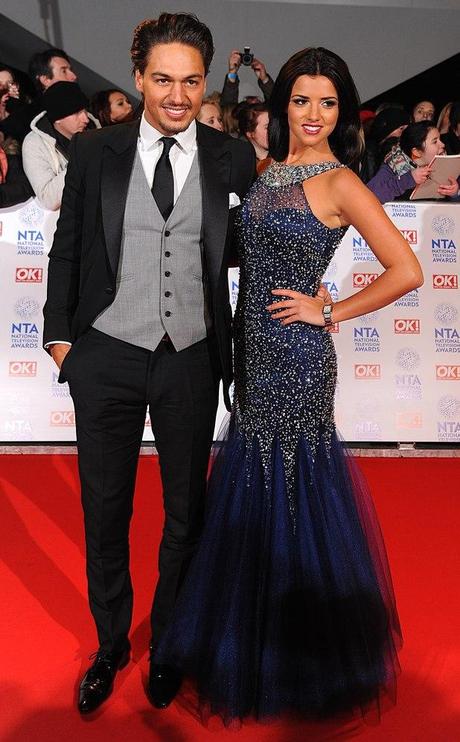 Lucy Mecklenburgh

Now if you know me you know I love me some TOWIE and some bling, so when Lucy Meck rocked up in this navy, encrusted number I was delighted!However, what  has she done to her hair ? I'm so glad she has returned to being a brunette but chopping all her amazing locks off ? Bad move in my eyes !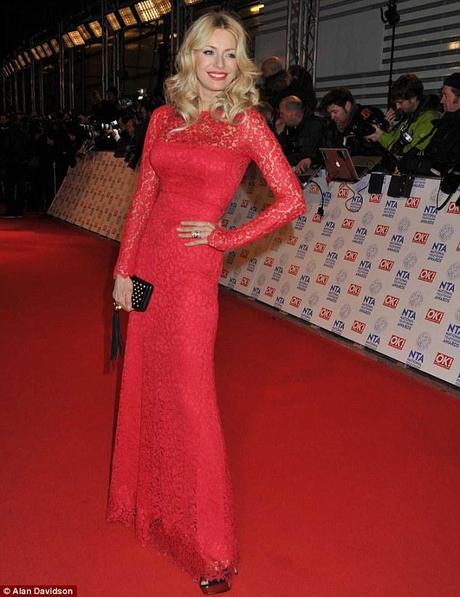 Tess Daly

Can this woman do any wrong? Well yes, she is committing one of my pet hates by whacking on a pair of black shoes and a black bag when wearing red but she still manages to make me love it. The fit is absolutely perfect and teaming it with a red lip and curled hair makes for a timeless, elegant look.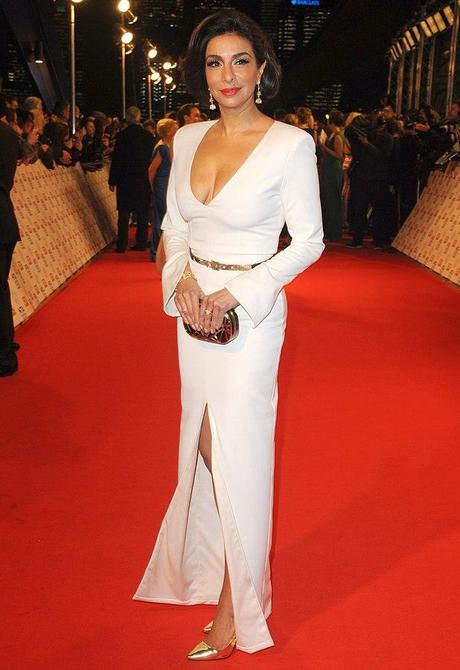 Shobna Gulati

I like this, I'm not quite sure why, but I like this! I feel it's very Kimmy K-esque and perhaps that's why I've put it on the best dressed list. Pairing a white dress with gold jewelry and a red lip always works for me, it prevents it looking mutton dressed as lamb and instead quite classy.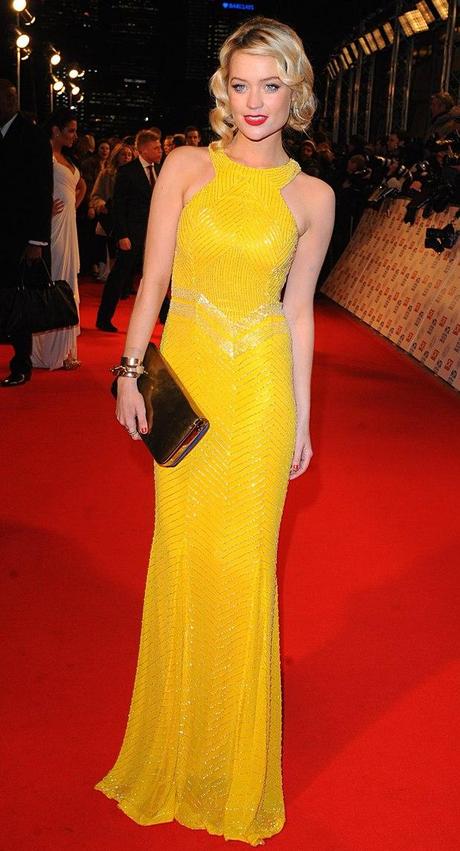 Laura WhitmoreThe Irish girl did us proud! I love this floor length, canary yellow number however, I'm not so sure about the red lip with this but we will let her away with it! The racer front on this dress prevents it from looking like a pageant dress, which is completely not Laura's style (very much mine though!!).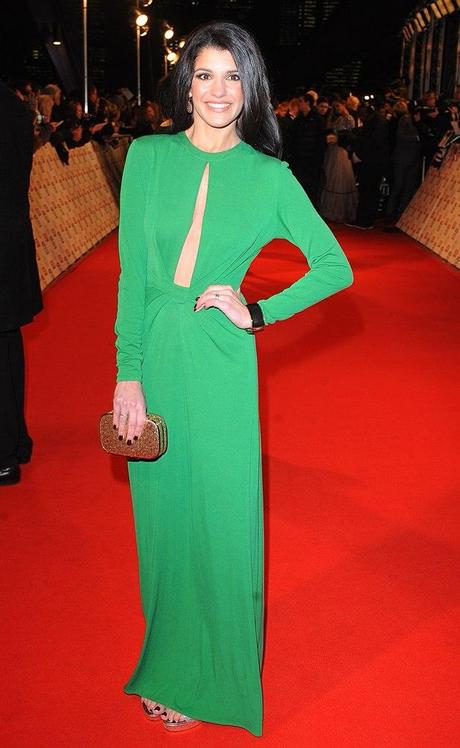 Natalie AndersonAgain, I find myself really liking this emerald number and I'm not quite sure why! The color allowed the Emerdale star to stand out from the crowd as no one else had a shade like this. The minimal hair worked well and prevented the look from coming across as tacky.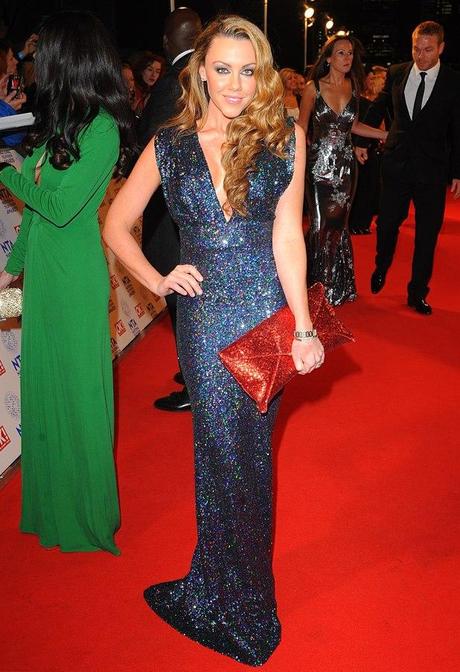 Michelle HeatonAnother bit of navy sparkle, ohh I say! I absolutely love the shape of this dress and everything about it. But, why oh why, did she bring a clutch covered in leftover Christmas wrapping paper? I can understand how she introduced the red as there as noticeable red sparkles coming through the dress, but the combo just really didn't work for me. Love this otherwise!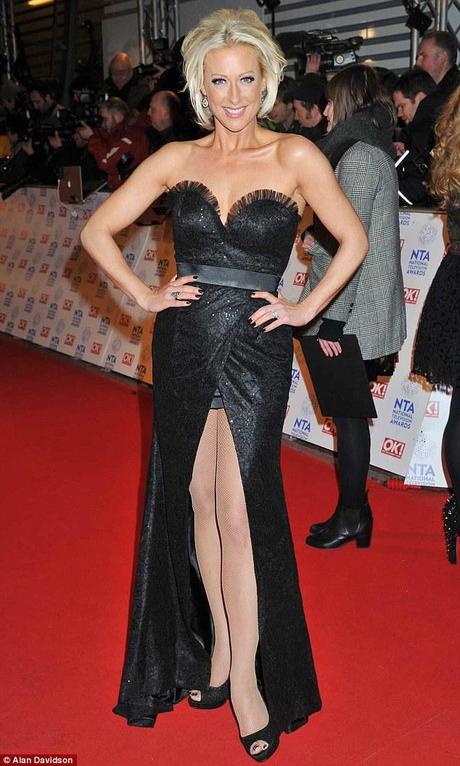 Faye TozerBlack was a clear winner on the night with most ladies rocking the shade and Faye didn't disappoint. I really, really like the Steps stars dress and paired with her hair up and minimal jewelry worked perfectly. But don't forget to have the tan on your arms and legs matching!However, I'm still loving this look it's certainly not a Tragedy, like what I did there ? ;)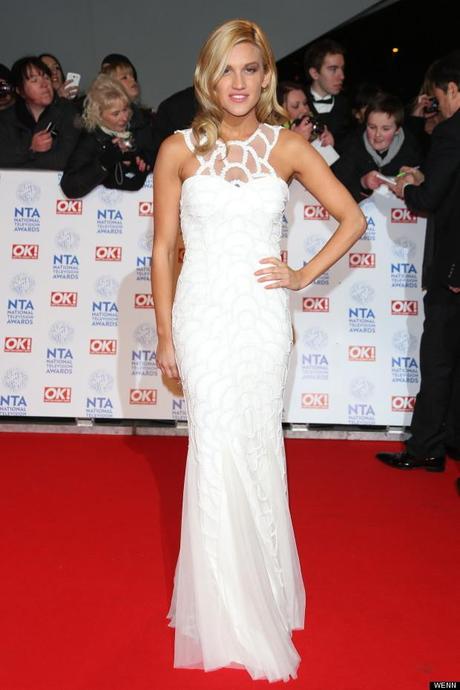 Ashley Roberts

I love this look from the former Pussycat Doll. There is so much detail yet it isn't in your face at all. Her old Hollywood style hair is also fab. I love the contrast between Ashley's white angelic look and her ex band member Nicole Scherzinger, their stylists did their job well!   Worst dressed on the night;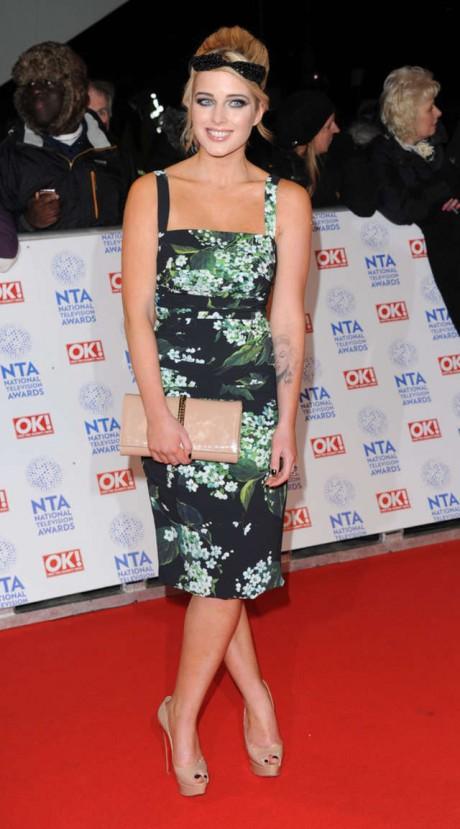 Helen Flanagan What. Was. She. Thinking. Fair enough cat ears are a bit of a 'thing' atm but for the red carpet paired with your mums dress? No Helen, just no.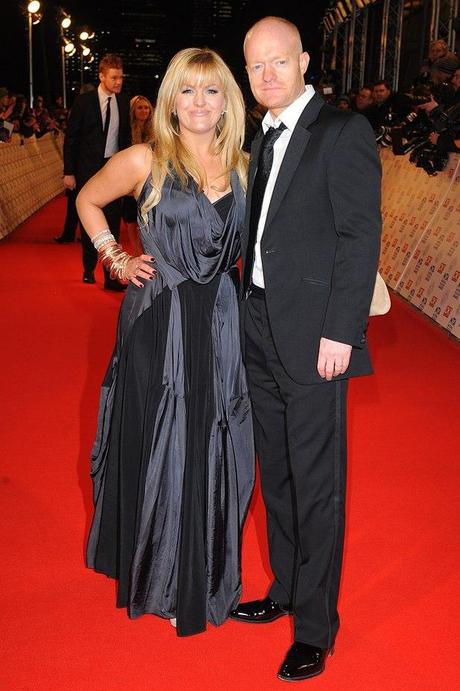 Jo Joyner

No Jo. Too much material, too many bangles. Less is more woman!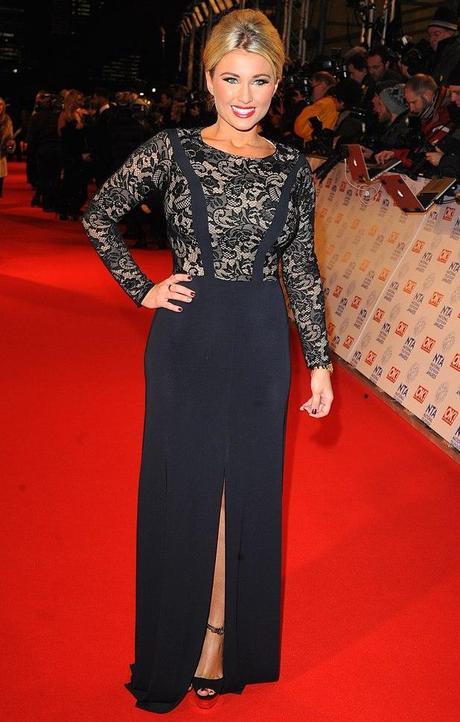 Billie Faiers

At first glance, I thought this was flared trousers and braces! This dress doesn't do justice to the stunning TOWIE star what so ever.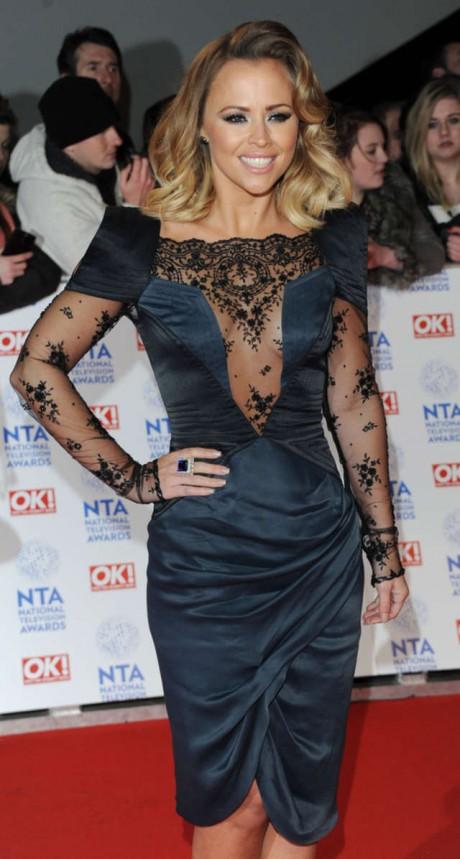 Kimberley Walsh

I think Kimberley is stunning however there is just far too much going on in this dress. Lace, navy, black, v neck the list goes on. Her hair and makeup are beautiful though.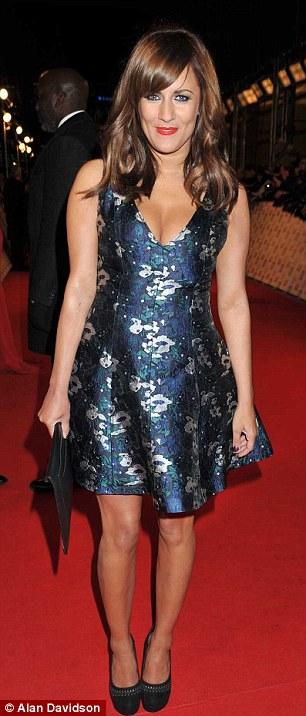 Caroline FlackI am baffled by this look. This is so far away from the X Factor stars usual quirky look.Thumbs down, I'm afraid!  And that's it! As you can see there are more good looks than bad looks in my eyes. Who were your favourites on the night?Do you agree with my choices? Don't forget to enter my

Thank you Giveaway to win a Box full of Mystery Goodies!

 Until next time girlies... LolaRose xx   *All images are sourced from Google