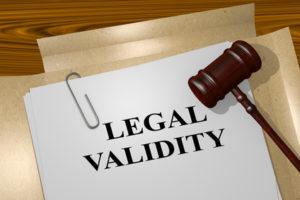 According to the National Council of Justice (CNJ), foreign documents legalized in Brazilian consulates are still valid for use in Brazil. With the decision, the justices repealed Article 20 of Resolution No. 228 of August 2016, published after the entry into force of the Hague Convention of 1961, promulgated by Decree No. 8.660/2016.
The Hague Convention entered into force in Brazil on August 14, 2016, and it brought with it new rules regarding the validity of foreign documents. According to the Convention, consular officers of signatory States are no longer allowed to legalize public documents issued in their jurisdictions. Rather, where two or more signatory States are involved, the process of legalization has been replaced by the issuance of an Apostille. The Apostille is attached to the public document by the competent authorities of the country where it is issued, making it valid in the territories of all participating States of the Convention.
According to Article 20 of Resolution No. 228, documents that were legalized before the Hague Convention entered into force in Brazil would only be valid until February 14, 2017.
The deadline provided in the resolution began to cause disruption to companies and individuals. That is because they would have had to obtain the old, legalized documents, and resubmit them in the new format, according to lawyer Renato Berger, partner at TozziniFreire Advogados and coordinator of the Corporate Committee of the Center of Studies of Corporations Association (CESA).
"This rule, in addition to being incorrect because you cannot invalidate something that was done in accordance with the applicable law at the time, would raise operation difficulties. It would be madness to go back to decade-old files to get an Apostille," says Berger.
Berger took this discussion to CESA, which decided to pursue an administrative action at the CNJ to request the repeal of Article 20. At the meetings, a number of difficulties were reported, from notary offices that began to question the documentation to compliance areas of banks that also contested the document when attached to exchange contracts.
"The client's lawyer had to explain and rely on the goodwill of those on the other side of the counter," said Berger. Other lawyers still raised the question of how to resolve the situation, for example, if a document were submitted to the Brazilian consulate in Yugoslavia, a country that no longer exists.
CESA claimed that imposing a termination date on documents that were properly legalized violates the principle of legal certainty.
Analyzing the case, at the end of September, the CNJ decided to repeal Article 20. Justice João Otávio de Noronha highlighted in his vote that "the condition described in Article 20 of Resolution 228 would only be possible in extreme cases, in which foreign documents had not completed the legalization process and consequently would not be valid in the territory."