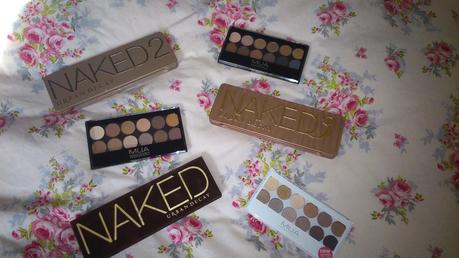 OK, so maybe I have been hiding under a rock but the last couple of years with the pregnancy and the baby, the "It" beauty must have kind of rolled past me with nothing more than a vague sigh of longing from me.
Now that I have a new job starting very soon and the baby is almost a year old (can you believe it?!) I have been slowly getting back into the make up, beauty and fashion loving Claire Belle of old. So in the last three months, my make up collection has been joined by all three of the much lusted after Naked Palettes by Urban Decay.
Now, at £37, these are not a cheap addition to any collection, but, boy are they worth it! I actually worked my way backwards and started with number 3 and after a couple of months of testing, I would say number 1 is my favorite. Now, I saved for these bad boys, but if the thought of spending over £100 on 3 palettes makes you cringe slightly, then do I have a treat for you!
When I was schmoozing on the high street the other day, I wandered into my local Superdrug and have a looksee at the make up. I never normally check out MUA but I just fancied having a look on that particular day and I was very happy that I did. Lining up smartly on the MUA counter were three palettes, which made me stop in my tracks. OK, so the packaging was not as impressive as the Urban Decay numbers, but the similarities in the color shades was amazing.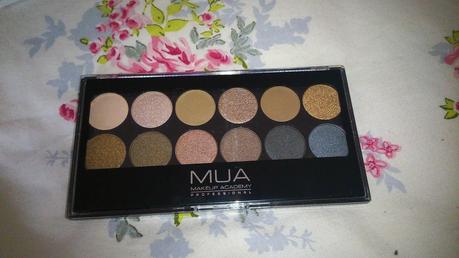 Undressed - £4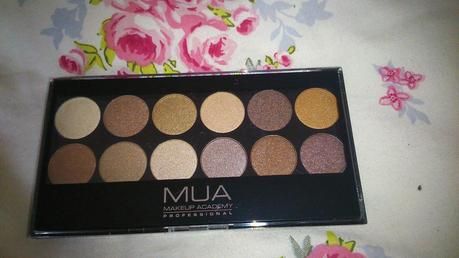 Heaven and Earth - £4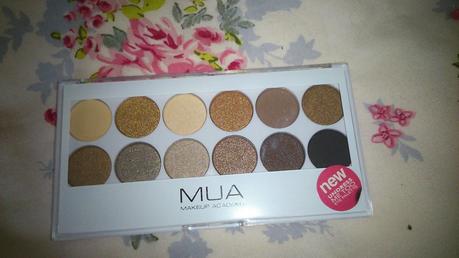 Undress Me Too - £4
Introducing Undressed, Undress Me Too and Heaven and Earth...the gorgeous 12 shade palettes from MUA. Featuring a selection of matte and shimmer nude and natural shades, these palettes were just begging to go into my basket and at £4 each (yes...£4 each!!!) I really could not resist. I really can't get over the price tag on these palettes, so I was expecting the quality to be a bit meh. Again, I was wrong. With the right eye shadow primer, these shadows are buttery soft and stay put with hardly any creasing. They blend together so well and the color selection works so well in creating subtle or bold smokey eyes, with shades for highlighting, contouring and deepening.
It's taking some time to get through 36 shades, but if you are lusting after the Naked Palettes but can't justify the price tag, then I cannot recommend these MUA beauties highly enough.
Have you tried these palettes? What do you think of them? Enjoy x