BEAUTY
❤ ❤ ❤ ❤ ❤ ❤ ❤ ❤ ❤ ❤ ❤ ❤ ❤ ❤ ❤ ❤ ❤ ❤ ❤ ❤ ❤ ❤ ❤ ❤ ❤ ❤ ❤ ❤ ❤ ❤ ❤ ❤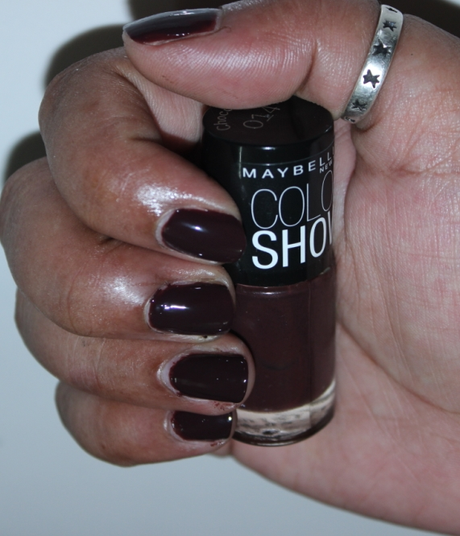 C
hoco Sin has been in my nail paint stack for a long period, since Maybelline Color Show nail paints were launched but this is the time when I have been able to share my views on it. Choco Sin is a dark brown shade like molten chocolate and it can be a dupe of Revlon Hot For Chocolate that I reviewed in 2012. Long time! 
If you like Choco Sin shade,
BUY it here online
!
A dark brown shade is one of very few shades that I'd always like to keep in my stack because they make hands look really clean. Try yourself!
I have already told that
Maybelline colorshow nail paints
has best formula ever (Colorbar nail paints are another), they are priced at just Rs. 70, come in cute bottles and last really long.
 If you like Maybelline Color show nail paints,
BUY them online 
here!