Annnnddd I'm back with another nail art! I'm on a roll these days! ;) There seem to be quite a few nail art contests recently and since I'm on a holiday, there's no reason why I shouldn't give them a shot, right?
So I decided to try my hand at a floral nail art contest hosted by Kayla at Nails by Kayla Shevonne.
After seeing a few beautiful floral water marbles, I've decided to give water marbling a shot again and here's what I've got: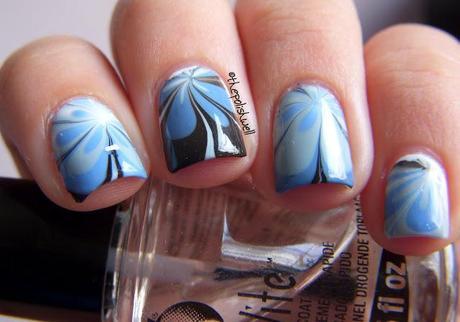 Wheeee~~ Finally a successful water marble for myself!! :e
If you have been following us for a while, you may have noticed my water marbling fail a few months ago. So what did I do right this time? Filtered water. I swear it made all the difference in the world! You should definitely give it a shot if you are having trouble with getting the polishes to spread.
The only thing I've yet to work out is the bubbles. I got an enormous bubble on my index finger that refused to go down and popped in the most dramatic fashion (by leaving that gaping hole) when I applied top coat. :f What a way to burst my bubble - just when I thought I finally mastered water marbling too! Ah wells.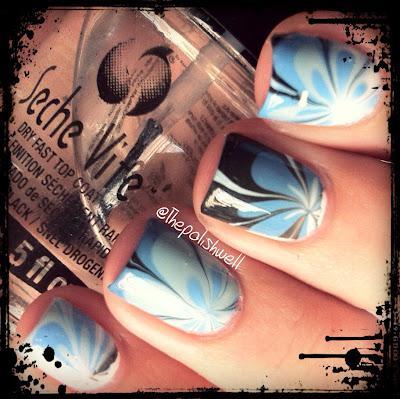 So what do you think of water marbling? Do you have any tips or pointers?
xoxo,
mich