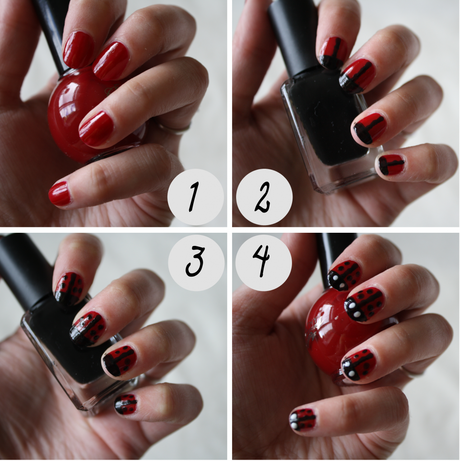 We have a very simple and easy to follow ladybird nail tutorial for you this week! All you will need is ;
A red nail varnish
A black nail varnish
A white nail varnish
A Kirby grip or cocktail stick.
1. Paint your nails using your red nail varnish of choice
2. Take your black nail varnish and draw the 'head' of the ladybird. Use the end of a cocktail stick or kirby grip to daw the line down the ladybirds body.
3. Add the spots to the lady bird, again by using the cocktail stick or kirby grip. These dont need to be even in number or size. Its okay for it to be random.
4. To finish off, use the white nail varnish and the other end of the cocktail stick/kirby grip to draw on two eyes on the head of the lady bird. Then a quick swipe of a topcoat and you are done! Simple!
If you decide to give this nail tutorial a go, Please tweet us at @RepublicFashion or post your photo on our facebook page! We'd love to see your nails!
Leanne
(Leanne-Marie.com)