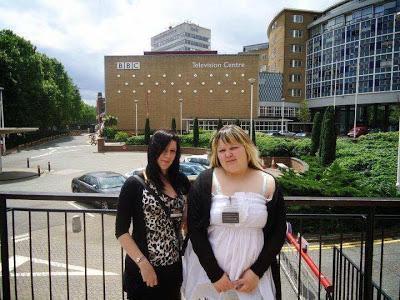 Back sometime in 2002 - 2003 when i was in my final years at school we had a 2 slot lesson called Asdan at this allowed us to anything that we wanted this could be just about anything that we liked from making products to researching on a company, I believe that these were called challenges and we had our own file that contained our information in and our color wheels that we had to color in that what we had worked on for that day. I really cannot remember what my first project was called as i never ever remembered it to this day! I believe it was a cross - stitch patten but i am not sure though,
As our Asdan lessons was a double on a Friday afternoon i was sometimes taken out of the lesson for me to catch up on some work that i had missed with my LWS as i wasn't hardly at school due to my Migraines,  As i had finished my first project and i didn't know what i wanted to next as there wasn't a lot of choice for me and then i decided that i would like to do a project on the BBC, I don't know what made me wanna do this as a project but i was really interested in the BBC and i always wanted to work for them when i had left school and collage and get all the Qualifications to work for them.
I didn't know what i was letting myself into when i wanted to make the BBC into a project as there was so much history and information about the corporation that i had to take some trips to the school library to find the information and also to print it all out, I must of had well over 300 pages of information and it was such a interesting experience reading about this amazing company. I really cannot remember how long it took me to finish the project but i knew that the paperwork that i had to sort out and stick into my book was a lot. While i was doing all of my research i also looked at there buildings and there was a few that was around the UK and especially London, And there was one building that i was really interested in and that was Television center and i didn't even know that the center existed when i saw it for the first time in 2004. The center was massive and i knew that i would  wanna work there in years to come,  As i had so much work to do on my project every week that i was allowed to take my folder home and doing it over the weekends so i can get it done and finished in time as i knew there was a time that we could spend on each project, I ended up finishing the project a week before it was due to be handed in and collected and i was so proud of all the work that i had put in and i had achieved over 4 weeks of research and it was a lot to read, I was awarded with top marks for my project and i was given a special gift for my handwork. All i wanted to do now was visit Television Centre for myself to experience it for myself.
When i had started collage in September 2005 i was given the opportunity of a lifetime to visit Television center in West London by one of my teachers who took us for woodwork (i believe) and he was taking his group there for a day out. I had asked my tutor if i was allowed to go with them and they were so kind about it all and in the end they said that there wouldn't be enough room in the mini buss and i was really gutted about the news, I knew when i had finished collage that i would take myself there for a Tour with some of my collage pals and have a lovely day out. I had asked my friends when they came back from the tour what it was like and also what had happened on the day! They all said to me that the tour was amazing and last for up to 2 hours and got to see into the studios and saw how everything works in a television studio,  I had also saw the photos that the group had taken on the day and they all looked amazing and i wished that i was there to experience it all.
In 2009 my 20th birthday was just around the corner and i wanted to go to London and spend it at Television center and i had asked my parents and my uncle to see if they could drive me to London and they all said no to me as it was a long way and all the hassle that you have in London, I knew that i wanted to go and i dragged myself to go there by myself because i had never been to London before and use the underground and it would be quite scary for me on my own. As i booked everything up my mom didn't like the fact that i was going on my own and didn't want me to go but i knew that i could face my fears and do it and my dad was also asking me why do it on your own and just wait until i come with you? i said no Dad i wanna face my fears and do it because its something that i have been waiting for a very long time. So the day arrived on 12th June 2009 and i had to catch the National express Coach from our local bus station by 7am and i would be in London for around about mid morning / afternoon,  As we were approaching into London i have never ever seen so many traffic lights and we had to stop every few seconds and it was manic city as i can recall it. When we arrived at the coach station i had to get a taxi from there to the BBC and the taxi ride was kinda long and the driver was very friendly and chatted to me and told me some amazing things, I couldn't believe that he knew the way to the center as we were driving there i was totally lost and i didn't know where we were. As we had approached to the center i stepped out of the taxi and i had walked by the center and i was absolutely gobsmacked how big it was and everyone was right about how big it was no doubt, 
The tour was ok but it was so boring with no one there and the tour guides wasn't that nice and we was showed into TC1 (Studio 1) where Blue peter was filmed and Strictly come dancing was also filmed, 
 We did go into TC3 (Studio3) as it was empty at the time and i can remember that it smelt so bad from the lights and other technical equipment was used, 
We also had a look around the news center and the weather centre as were was able to see how we look on the weather using special imaging. 
 Also the tour guide also asked us some questions and history about the center and the BBC and i did answer some questions but sadly i got them wrong, 
 At the end of the tour we had a play in the interactive studio and then visited the gift shop and that was the end of the tour
,
 I left the BBC and went straight over to the new Westfield shopping center and spend loads and came back around 11pm that night it was ok but i wish that someone else was with me to spend the celebrations with me as it was so boring and i couldn't take any photographs.
T
he next visit that i made was on my 21st Birthday and this time i knew that i wanted someone to come with me because at the time i was attending collage and i was planning this trip while i was living with my dad and asking some friends that i had made at collage, 
 It took so long to sort everything out and in the end i agreed that i would like one of my friends to come with me and we made all the plans and it was all sorted for her to come and it took me about 7 months to arrange it all. 
 By the March i was kicked out of my dads but i was still in contract with my friend viva Facebook, When the day came it was very stressful as i would travel down to my dads on the train witch was a 3 hour trip and then go and pick up my friend from her house and go back to my dads for the night and then travel back home the next morning, 
We done some shopping the day we went to London to see if i could have my hair done and i can remember having some hair extensions in and that was a very painful progress and then my friend bought a lovely dress from Jane Norman and then we got home around 6pm that night and then had a takeaway and went straight to bed.

The next morning the day had arrived and we had to get the coach for 7 - 8 and we would be in London kinda early and i was so excited because i had someone with me and it was my 21st and i was hoping that this tour would be so much better then last years.The journey from the coach station to the BBC wasn't to long but the traffic lights there was to many. The tour was incredible the tour guides was amazing and wished me a Happy 21st and took me to the place where my favorite show was made Shooting Stars in TC1 (Studio 1) and i was so thrilled to be standing where my two idols was sitting to make the programme it was breathtaking to see it in real life Of course the set wasn't in the studio at the time as they were getting it ready for something else to be filmed in there,

We also went into TC8 (Studio 8) i also didn't know this is where Shooting stars was filmed for 2 series before moving to TC1 it was so nice of the tour guides to take me there on my special day. We also had to answer some questions like i done on my last tour about the center and the history 

 and showing us photographs and maps. 

 At the end of the tour we went into the weather center again and my friend had a go on there special TV like you are presenting the weather and i had a go on it and the tour guides thought that i done a good job with it, 

 At the end we went to the interactive studio and then visited the gift shop before going to Westfield shopping centre  and to spend my birthday money and then caught the train back to get the coach home it was a lovely day out but i was so tired by the end of the day and we arrived home very late and went straight to bed.

The next day i had to take my friend back to wales and then i spend a few days with my dad before coming back home again, The tours was amazing and it is something that i wouldn't forget in a long time to come for sure, The center is no longer in use and is now demolished into flats and buildings and i think it was a total shame that the BBC had to sell this amazing building but the center itself has been standing there since June 1960 so there is gonna be massive repairs to be carried out. I know that TC1 (Studio 1) isn't being demolished as it is a grade 2 listing and that cannot be touched and i am so glad that it is staying where it is and i cannot wait to see this place in action in 2020.Here are some amazing photos that i took on my tours in 2009 & 2010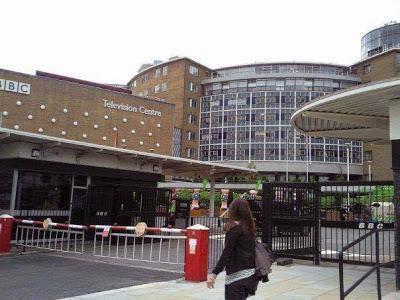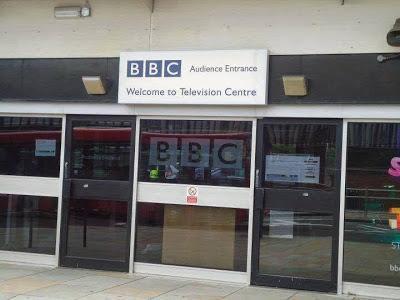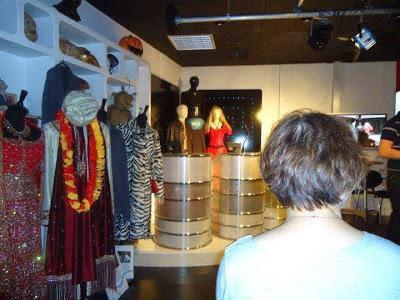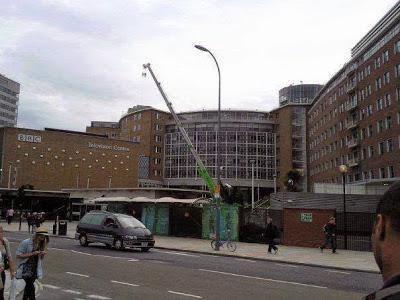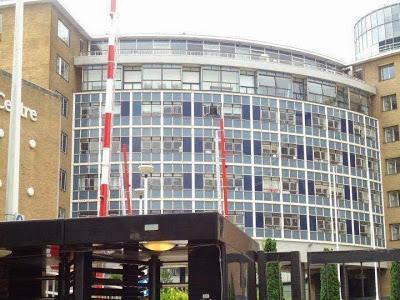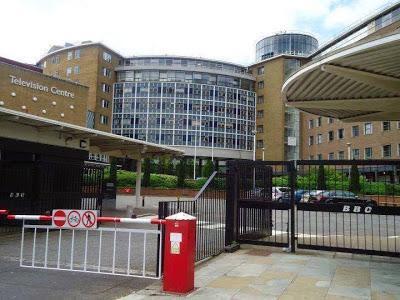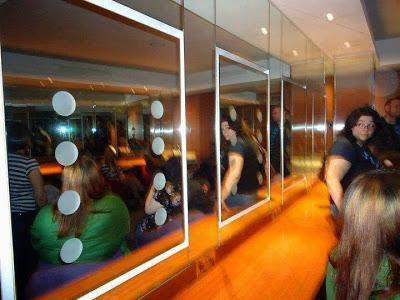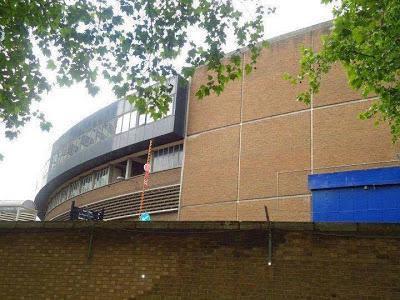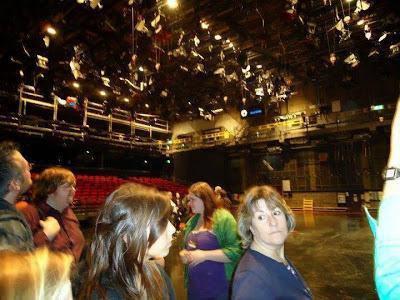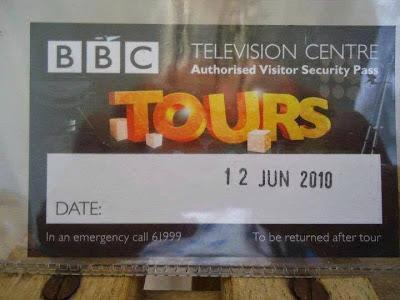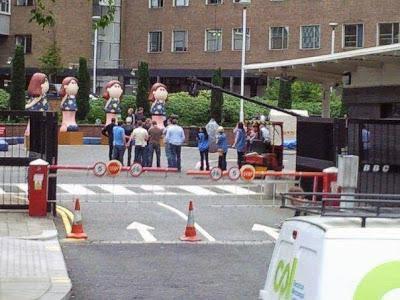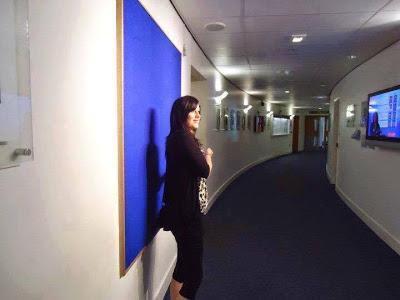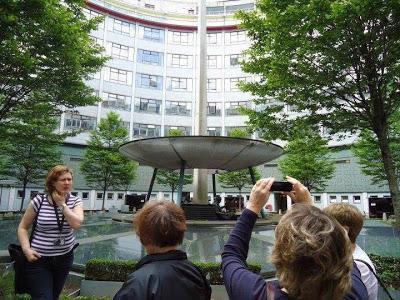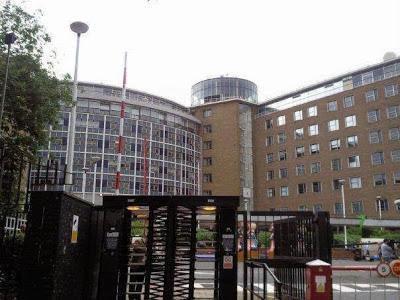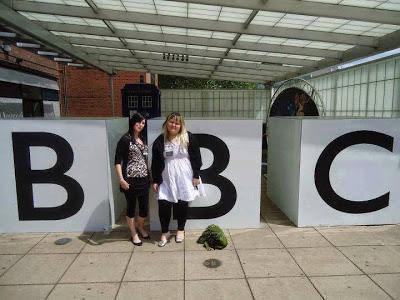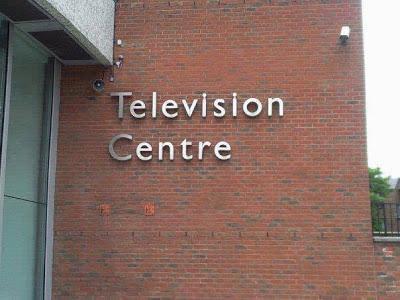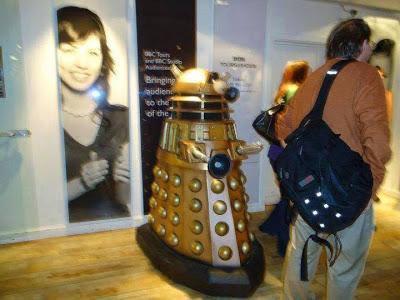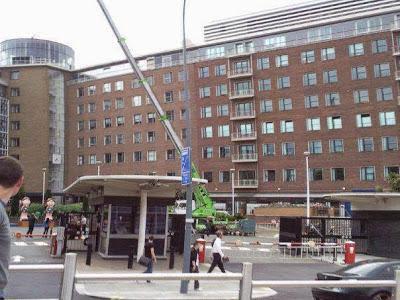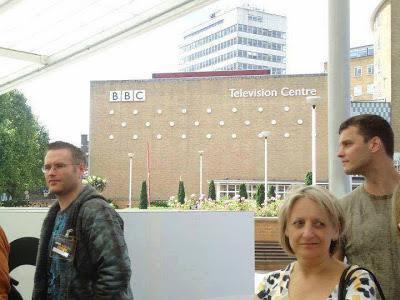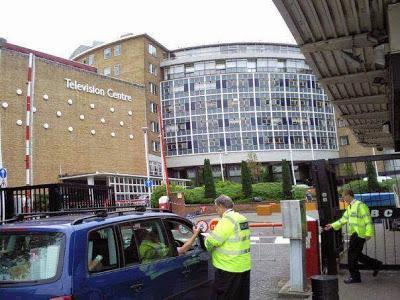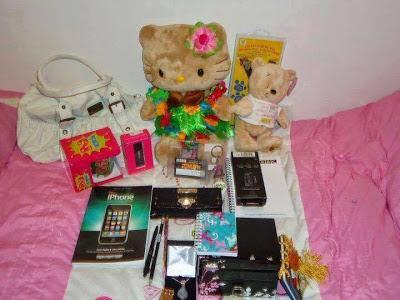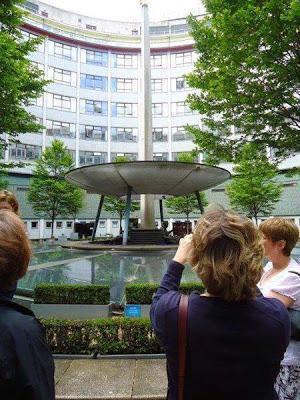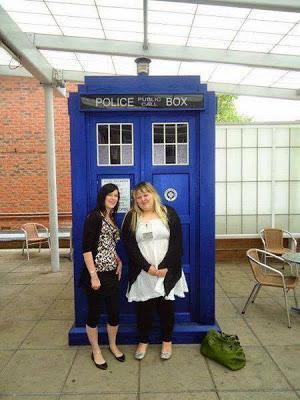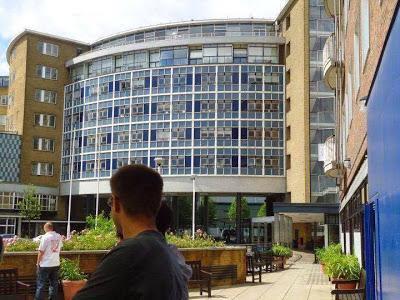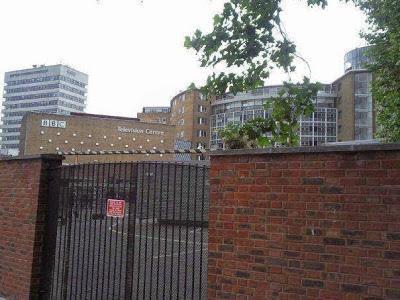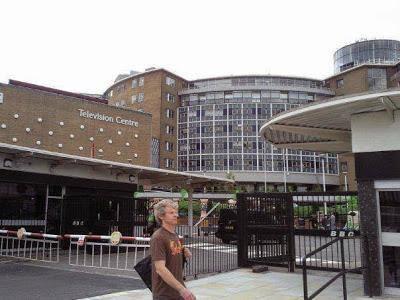 Here is a clip of the center being build in the 1950s