As well as make-up and clothes, I am also really into traveling and have been lucky enough to travel to some amazing places. I just wanted to share my top five (in no particular order) travel destinations and share my thoughts and recommendations for each one! All pictures used are my own personal holiday snaps.
1. Las Vegas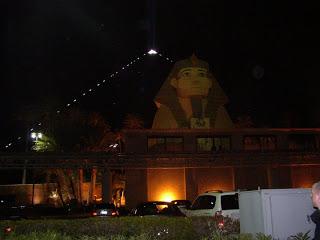 I am desperate to go back to Las Vegas, ideally for my hen weekend (hint hint). We stayed in the Luxor hotel (pictured above) which is right on the strip. Needless to say, the clubs are amazing. For shopping, my favorite spot was the shopping mall attached to Caeser's, it was huge and it had some amazing shops. The Venetian hotel is also amazing for shopping and features more designer shops. For sightseeing, hoover dam and the grand canyon are close by. I hate heights so I had mixed emotions whilst at the grand canyon, on one hand I really liked it, but they don't even have barriers next to the cliff edges! You could just fall right off, that bothers me! I also went on the glass-bottomed bridge that goes over the canyon which was terrifying to me but looking back now I'm glad I did it. Hard Rock Cafe's are also a must-visit, and the volcano thing on the strip is also pretty cool. Word of warning though, it is not a cheap place to visit so have plenty of cash! Then do what my dad did and win all your spending money back at the casino the night before you leave haha!
2. The Bahamas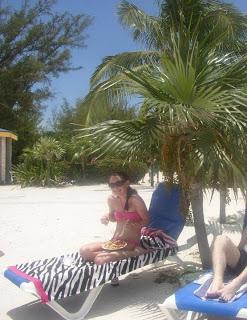 The Bahamas is a really beautiful and relaxing place, ideal if you like your holidays to revolve around sunbathing, napping and eating! I loved the pirates of the caribbean museum, the straw market and swimming with dolphins. Blue Lagoon Island where they do the dolphin encounters is really, really good as the dolphins are all in their natural habitat, they educate you about the dolphins and they appear to be really well looked after. The people who live on the islands are really laid back and lovely. We stayed at the Sheraton Hotel which is on New Providence Island. I would definitely recommend that hotel to anyone. The Atlantis Hotel is also a must-visit, the shops and casino are good and you can visit the 'lost city' of Atlantis which is like an aquarium. I've visited the Bahamas as a child and an adult and I loved it all the same each time, it's a place for everyone of all ages to enjoy
3. Cyprus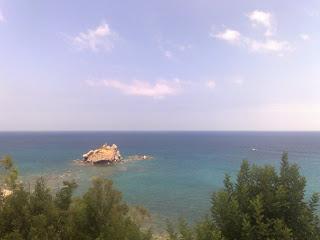 Cyprus is one of my favorite places in the world! The first thing that springs to mind is the FOOD! It is amazing! I am a really fussy eater, so you know that if I say it's nice, then it really must be! As well as having amazing beaches, there is so much to see here, and it helps that I am actually quite interested in Greek mythology. You can go to Aphrodite's rock, the baths of Aphrodite, Achille's house (well what's left of it lol), the mosaics and so much more. For beaches, good food, sunshine, history and clubbing (Ayia Napa), it has it all, and I love it!
4. Tunisia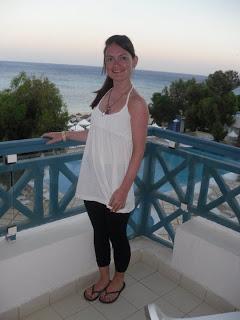 I went to Tunisia with one of my best friends Alex and we had the best time ever! The whole fortnight was such a laugh, even though we barely left the hotel, which I'm sure put my mother's mind at rest haha. We made friends with all of the rep's who worked there who were all Tunisian and they took us out clubbing a few times. The clubs were actually really good! One night they took us to a club, then for food and then we decided we wanted a go of the golf cart at 4am so we whizzed around on that for a bit before watching the sunrise on the beach :) I have so many good memories of that place and I hope to go back one day.
5. Egypt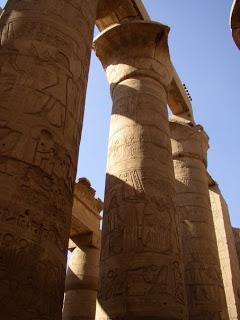 I've always been hugely fascinated with Egyptian history so I was so excited about going to Egypt! We stayed in Hurghada then traveled to Luxor through the valley. The highlight of the trip was visiting Karnak Temple and the Valley of the Kings, where Tutankhamun was in his tomb there. Apparently if you visit him in his tomb then you're cursed, and funnily enough we all ended up ill afterwards and my mam even ended up in hospital! Then I had an injury which forced me to give up dancing on a professional training level a month later - coincidence? Probably, but the tomb itself and what happened to us after was pretty spooky!