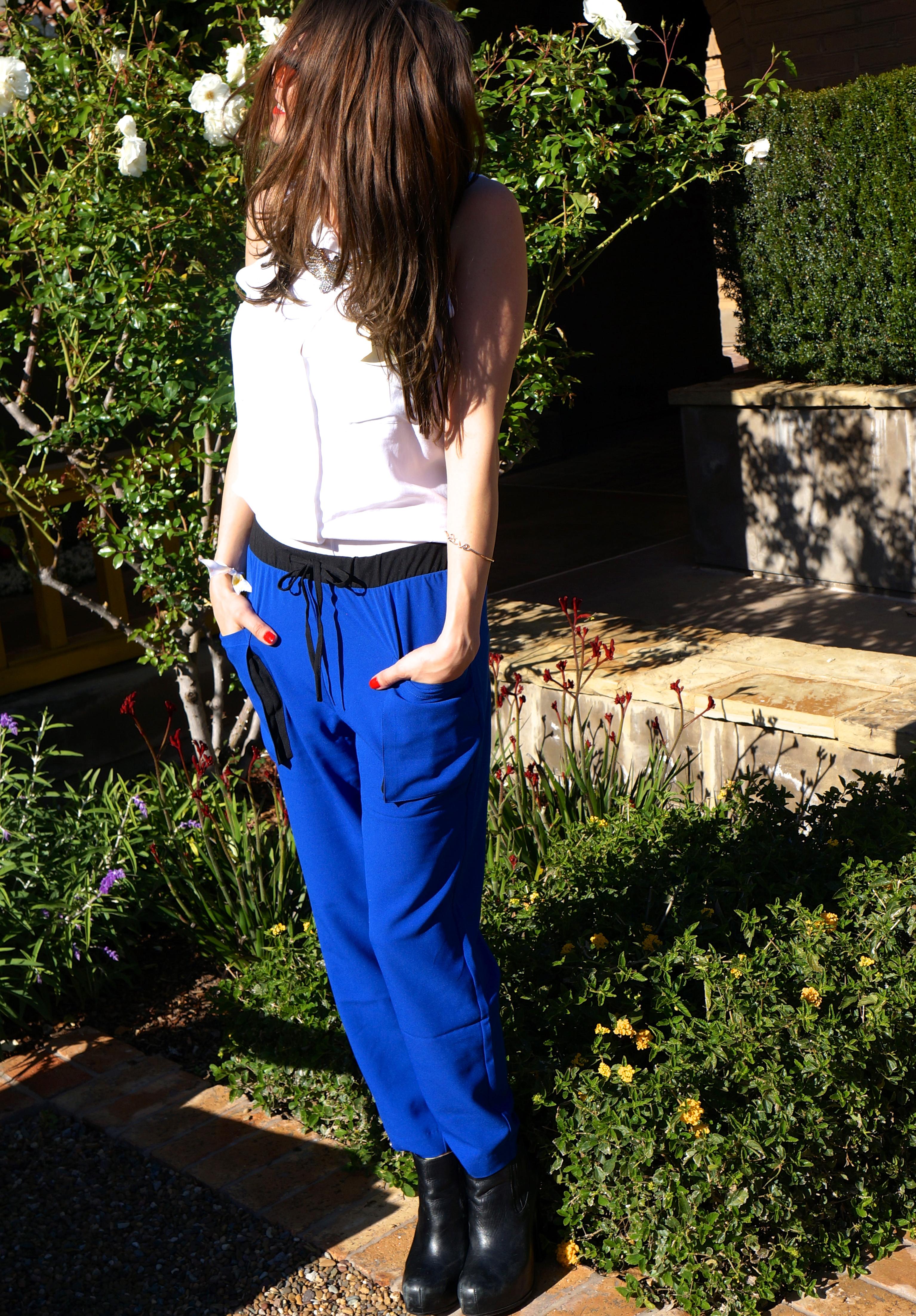 This time change has really messed with my schedule, and it's stressing me out. I usually am never effected by it, but this time around it has really been throwing me off. I have been sooo busy lately running a blog / brainstorming ideas for our YT channel /  working / planning new business ventures / etc. that it is a really shitty time to lose an hour of my day.
Not to mention I have been staying up way too late (in a poor attempt to make up for lost time), and therefore waking up an hour later. This is just not working well for me, and I better get adjusted soon or my stress level will be through the roof. It's a good thing I have hip hop class tonight (my new workout obsession), as I really need to blow off some steam and just dance.
All that rambling is my excuse for this very belated post. I am blaming it on the time change. My apologies!! This is the look I put together for the baby shower I attended on Sunday. My style is usually very relaxed, so dressing for this party made me feel like I was going to church (or temple, in my case). Which is not a bad thing at all, it's always fun to switch things up and get a little fancy.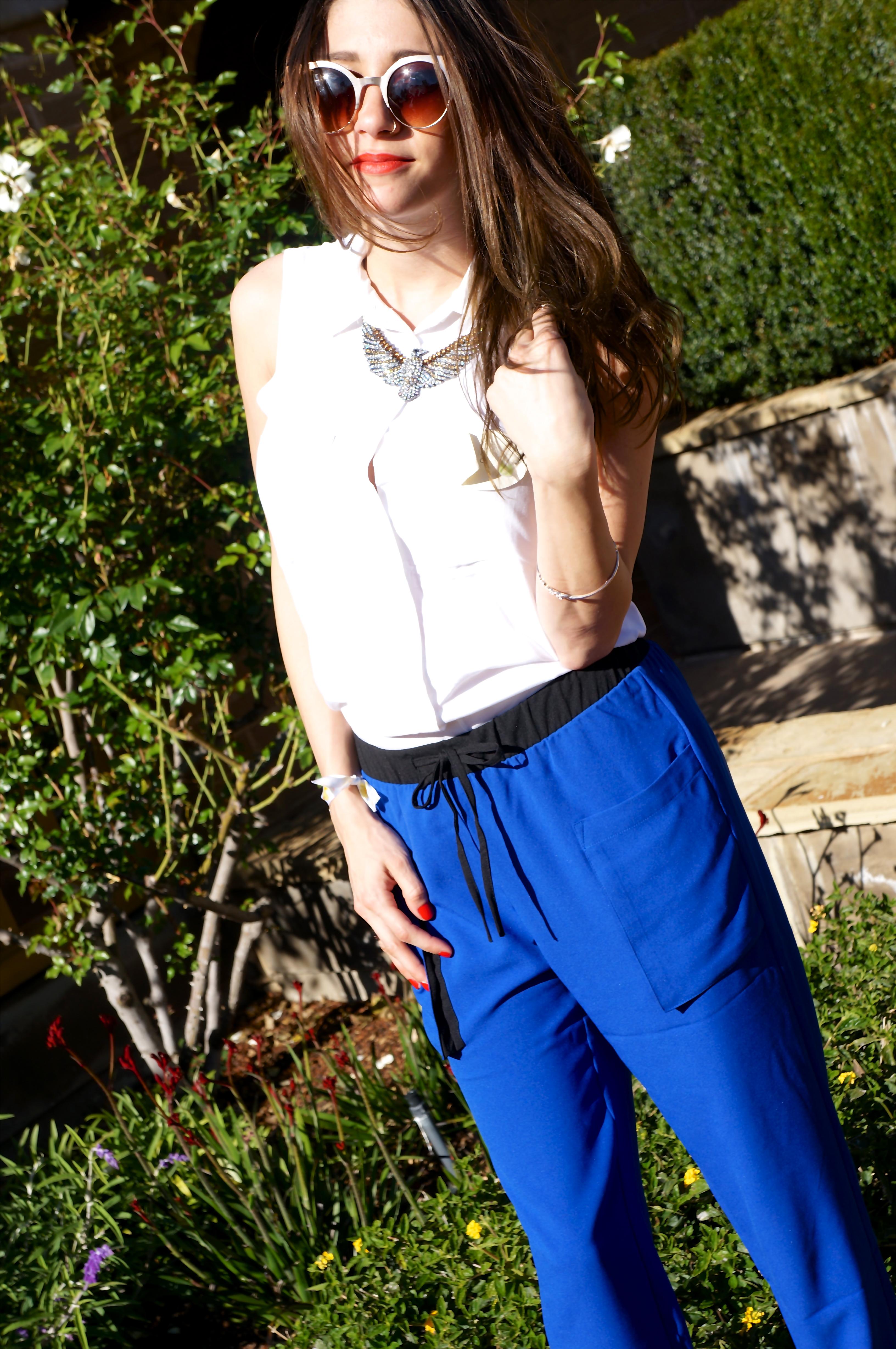 + metal cat-eye sunglasses (similar) // eagle bib necklace (similar) // white button up tank (similar) // blue silky joggers +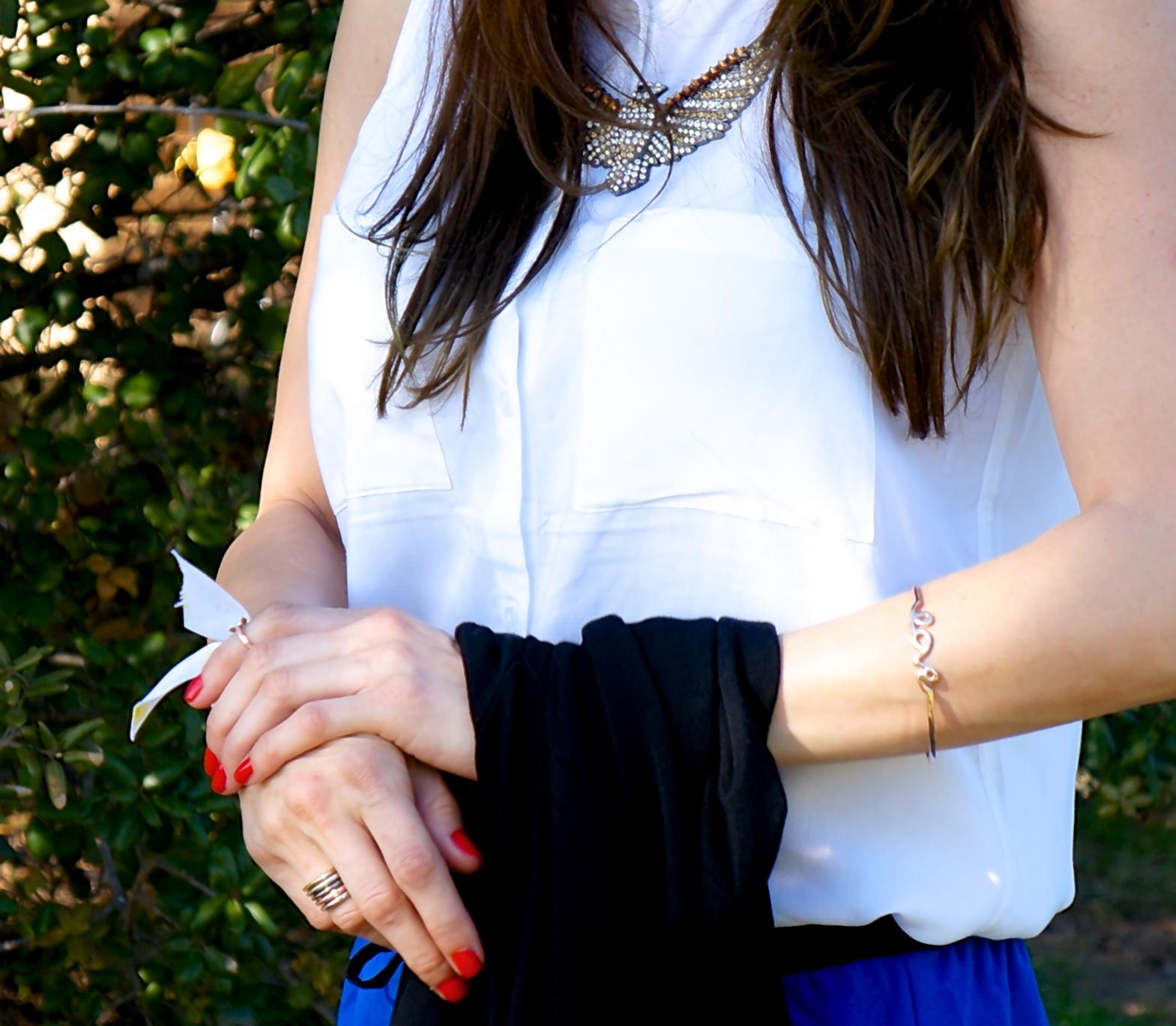 + rose gold love bangle (similar) // stacked rings (similar) // the perfect red nail polish +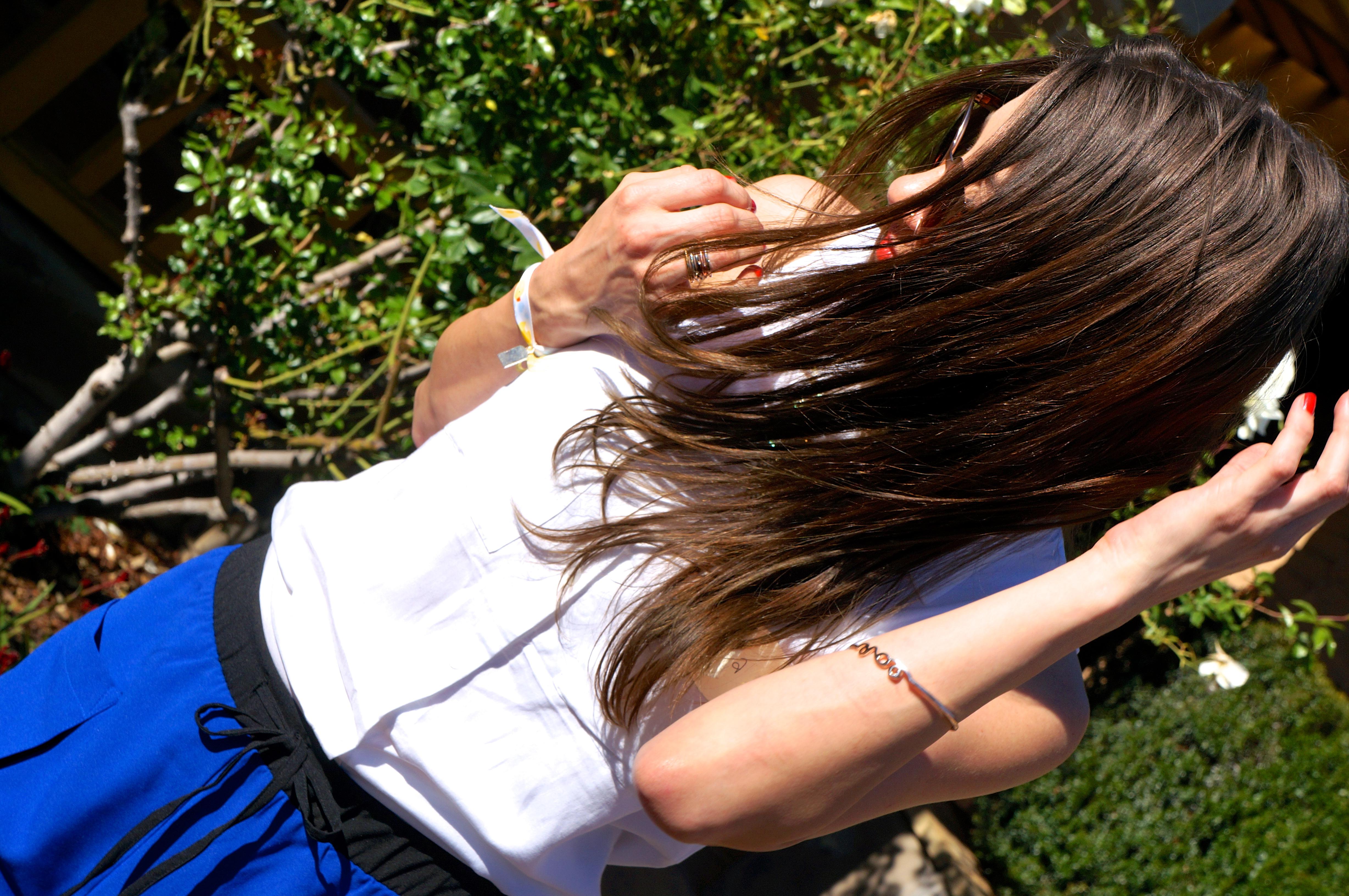 –E