Not Including Makeup, Of Course!
My New Desert Island Beauty Prep
Essential Is My Hot Pink Eylure Heated Lash Curler <3
What It Says On The Package:
Heated Lash Curler For Perfectly Curled Lashes
* Shapes Lashes In Seconds *
* Long Lasting Results *
* Wide Comb Gets To Heat Every Lash *
* Battery Included *
Received It Today And Just Tried It Out, Wow.
My Mum Got Me The Scissor-Style Curlers by Eyeko
And Sorry, But They're Crap! So I Took Matters
In To My Own Hands, And Bought Myself
The Eylure Set I Had My Eyes On.
In The Package You Get: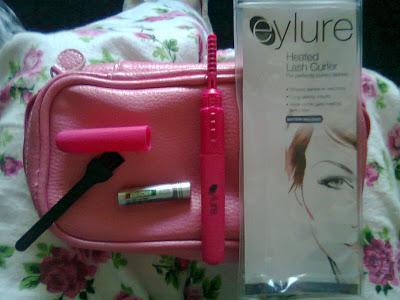 The Pink Heated Lash Curler
[ Which Has 2 Heat Settings ]
Pink Lid 
[ So It Won't Accidentally Turn On In Your Makeup Bag ]
Black Cleaning Brush
[ For Obvious Reasons ]
 1 x AAA Battery
[ Bargain! ]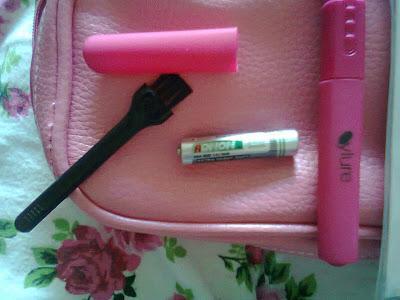 All You Have To Do Is Remove The Contents From
The Little Pouch, Place The Battery In The Unit
[ Flat Side Down, By The Way, Help From Fi Was Required haha ]
Turn It To Your Desired Setting
Wait 20 Seconds And Place On The Lashes
For The Most Gorgeous, Dramatic Curl.
You May Then Want To Apply Your Mascara.
I Absolutely Love It!! I Have Medium Length
Lashes And It Works A Treat!!
Throw Out All Your Others And Make Room For This Lil' Baby.
It Comes In A Little Clear Plastic Wallet,
But This Sucker Ain't Never Coming Out
Of My Makeup Bag!!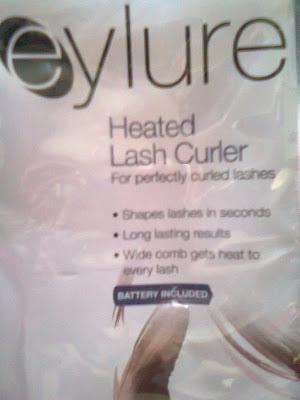 I Seriously Can't Recommend It Enough.
And It's Only £10.19 !!!
I Got Mine From Diamonds
On eBay
~

~

~

x

o

x

o

~

~

~