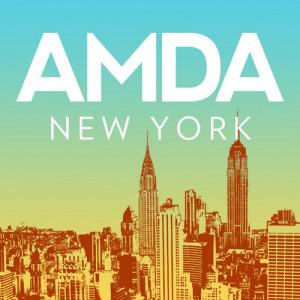 I was accepted into AMDA in 1975
In the fall of 1976, I moved to Manhattan to study musical theater. Manhattan was a lonely place but everything was new and my life was busy, so I was distracted from my isolation. During my first semester at the American Musical Theater Academy, the program director assigned all the students to a voice teacher. That I was placed with Mrs. Florence Bower was providential. Mrs. Bower was the best teacher, and rumor had it, she  was always awarded the best singers.
I loved my singing lessons with my Julliard-trained teacher, who was precise and demanding but kind, always kind. I was less enthused by the pieces Mrs. Bower picked out for me to sing—everything was always high soprano. I thought I was a mezzo. Thanks to Mrs. Bower, I found a two-octave range I never knew I had.
To listen to Mrs. Bower speak, one might think she was British because she had an affected pronunciation reminding me of Katherine Hepburn—the well-bred American girl intonation. Maybe it was a lifetime of using open vowel sounds of classically trained singers. Or maybe she had grown up on Long Island.
"Gale, deah, I desperately need some help keeping my apartment clean. Morris is just fed up with all the cluttah," Mrs. Bower said one day before my lesson started, because at seventy-three, she taught at the academy and gave private lessons at home and was too busy to clean her apartment herself. "I would need them every other Saturday, say elevenish, to two or three. Could you ahsk around, say something to your friends?"
"I could do it. I'd like to help you," I said.
For the rest of the school year and into the next, I, an eighteen-year-old Broadway-actress-wannabe, was nurtured by Mrs. Bowers'  bi-weekly respite. Every other Saturday, our routine was the same. I dusted and tidied the front rooms, we had lunch together, then I cleaned the rooms in the back of the apartment. Mrs. Bower liked routine, so I could expect to finish up by three o'clock.
Typically, I would get in no more than thirty minutes of cleaning when Mrs. Bower's well-supported vocal tones called me to the kitchen.
"Gale, deah, why don't you take a break? Let's have some lunch togethah?"
Mrs. Bower fixed us each a sandwich on fresh bread, a deli salad, always a Kosher pickle, and a Cadbury bar, usually with fruit and nuts.
"What are your challenges, my deah?" Mrs. Bower asked.
"I'd like to learn how to sing over the break in my register," I explained, enjoying my sandwich. "This is good. What is it? Salami?"
"It's tongue. Do you like it?"
Loaded question. I liked tongue but thought Mrs. Bower had no interest in discussing French kissing over her dinette set that afternoon.
It was more the idea of eating something of an animal's that could eat you back that bothered me, much more than the taste of the tongue itself, which tasted pretty good. I would be polite and finish my sandwich. My dad had spent seventeen years making me eat things against my will—burnt pigeon stew, chicken-fried groundhog, puff mushroom steaks, liver and onions—so I was a pro. Because Mrs. Bower had been nice enough to make it for me, I would finish my plate.
"Between my chest voice and my head voice. There's an obvious difference in vocal quality," I explained.
"You are a stage singah," Mrs. Bower would allow. "But you should sing everything in your head range. You could sing classically, if you really wanted to study."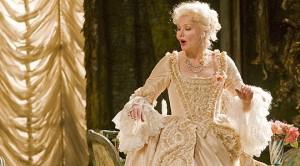 Saturday afternoon at the Met
On a bi-weekly basis, Mrs. Bower preached to me about the virtues of classical music and opera: Hadn't Mrs. Bower and her daughter Bijou traveled the world thanks to opera? The proselytizing continued after lunch with "Saturday at the Met" which played from the clock radio in the bedroom every Saturday I cleaned for her.
Though I didn't dare confess it, I had never wanted to be an opera singer, never taking to opera despite Mrs. Bower's best efforts. Nevertheless, I did grow to love some of the music Mrs. Bower introduced me to, especially The Brandenberg Concerti and other works by Bach, Vivaldi, and Wagner.
Once in scene study, I was assigned a Tennessee Williams' one-act that called for me to say the line, "Vivaldi is a very thin shadow of Bach." I couldn't wait to share that line with Mrs. Bower.
The next day, I raced up Central Park West. I looked out-of-place running along a residential street, weaving in and out of the strollers and walkers streaming from the park, chanting to myself. People usually ran in the park, not down the facing sidewalk in street clothes. But it was New York after all—strangeness was not only tolerated but expected. The Big Apple was a magnet for uncommon ejaculations: "Ooh," passing Lincoln Center at night. "Ahh," watching the laser show in the Museum of Natural History planetarium theater. "Oh," waiting in the rain for a crosstown bus. "Eew," stepping into something that squished on the sidewalk.
"So what does that line mean?"I asked Mrs. Bower. "'Vivaldi is a very thin shadow of Bach.'"
"Uttah nonsense, my deah. I never heard such a ridiculous statement in all my life," Mrs. Bower said.
That gave me an idea for the next practice. I would play that character on the foolish side, as a woman who forms strong opinions in ignorance without taking the time to be fully informed.
Now that I had heard both Vivaldi and Bach, I had my own views on the subject.
But the most wonderful thing about Mrs. Bower was that one person out of a million and a half people on the isle of Manhattan cared enough to have a Cadbury bar, usually with fruit and nuts, waiting for me every other week.