I made this cake for my daughter for her 5th birthday while she was going through her Twilight Sparkle phase. Unfortunately I didn't get any really great pictures of it. The inside cake layers and icing were colored to match the outside of the cake.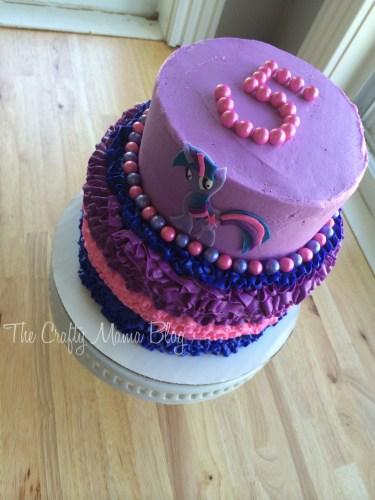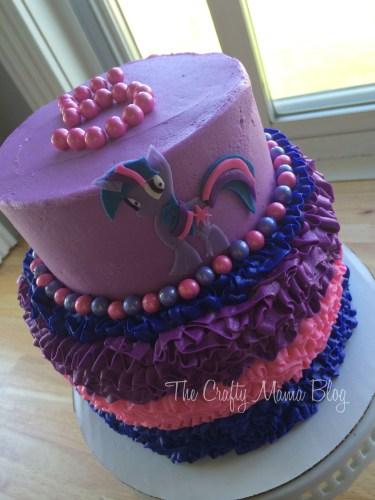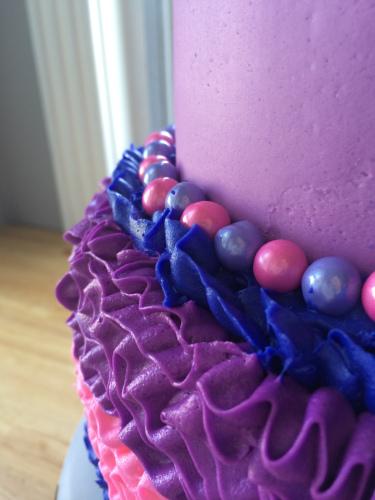 These pearl beads are by far my favorite addition for cake decorating. The used to sell them in bulk at our local Meijer, but are now selling them in the cake decorating aisle. There are tons of colors! They're sixlets (chocolates from my childhood!) completely re-designed with a gorgeous pearly outside which works great for decorating! They also make a smaller non-chocolate version (though I find those will nearly crack a tooth if you munch un-suspectingly on one in a fork-full of icing!) I've seen them in most stores in the baking aisle.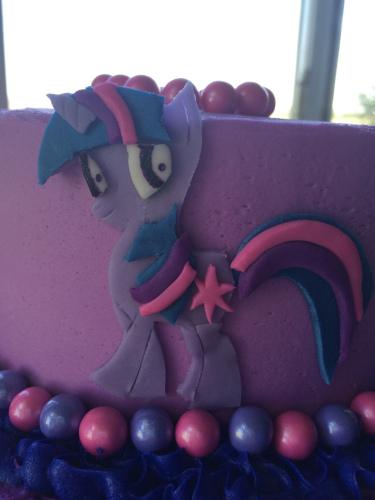 Twilight was done in the same manner that Rainbow Dash was in my last post.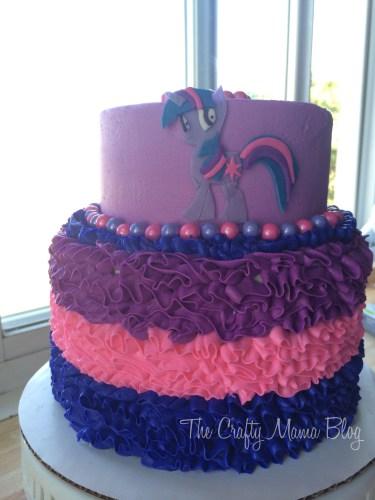 Next up: Cutie Mark Cake!