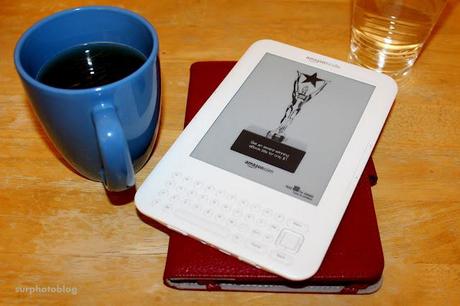 I Love to read books, so having an e reader was one of my desires.After reading lot about various e readers watching numerous videos , reviews asking my friends understanding difference between wi-fi and 3g-wifi. I finally decided on buying a kindle 3g wifi.
Again I had one more choice to decide on what color, graphite or white .white or graphite after breaking my head so much on it (I liked both) I decided to buy the white one.I was elated once I laid my hands my brand new Kindle :) , was looking for various books to read, there are so many free classics and many more books it's absolute fun for any book reader.
But Today Amazon came out with touchscreen Kindle and its just a little over a month since my purchase .I really wished I should have delayed my purchase then probably I would have been having my kindle touchscreen :(
I called up Amazon so as to see if I can return my current device and upgrade to the new touchscreen but the answer was negative as it was past one month since I purchased my e reader.
Now I just stay with my current kindle and use it for a while and then probably I can upgrade to a newer one.
But I love my Kindle :)