Recently Julep reached out to bloggers for inspiration for a new nail polish shade. The idea is simple – share your own idea for your ideal nail shade and the inspiration behind it. Well, I accepted the challenge and here are my thoughts on the perfect nail polish shade!

J


I started by checking out Julep's current Nail Color offerings, which you can check out here. I didn't want to recreate an existing shade after all! Besides, who doesn't love a good browse at new nail polish shades, right?!

J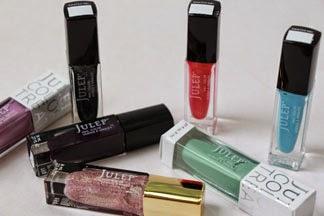 Now let's move on to my inspiration. It actually starts with a person. It's someone I met online ages ago, back when the Internet itself was a little baby. Her name is L'ea (pronounced like the Princess from Star Wars) and she was raised in Hawaii. She is an absolutely phenomenal person who is an inspiration to me in so many ways, and I feel honored to call her a friend. We rarely see each other – in fact, I think we've only met in person maybe 4-5 times since we were teenagers. Despite that, I still consider her one of my best friends.
Since L'ea is from Hawaii, it seemed like the perfect location to serve as my inspiration for a nail polish shade. With the beautiful, lush green foliage, the myriad collection of tropical foods and flowers, and the absolutely spectacular beaches, I cannot think of a better muse for an inspirational color!
I began by creating a Pinterest board of my favorite Hawaiian images (you can check it out here). 
Follow Christine's board Nail Inspiration on Pinterest.
Being a huge fan of bluish-greenish-aqua type shades, I settled on the absolutely stunning greenish-aqua shallower water as my main inspiration. 
This body wash from Lush is also the perfect example of the shade!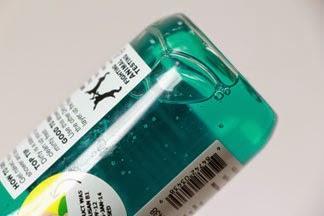 We want to go for broke here though. Aqua is pretty, but not sufficient for a signature shade. In an ideal world, I wouldn't want a simple one-dimensional watery-aqua polish. I need something with a subtle depth to it. Just like the ocean, I feel like my perfect polish color would have a shifting duochrome that was not only a gorgeous aqua, but also reflected the rosy-golden glow of the setting sun glistening off the sea.
This Julep polish in "Laree" might be just the ticket for the duochrome tone.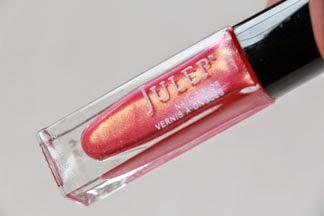 Now that would be my ideal nail polish shade – an aqua-green with a subtle rose-gold duochrome. And a high shine, of course! For a name? Hmm. How 'bout, um… L'ea!

J


I want to thank Julep for extending this opportunity and also to let all of you know about Julep's New York City Fashion Week Sweepstakes – you can enter to win a trip for 2 to Fashion Week in New York City plus a $5,000 shopping spree!!! You can enter to win here. Again, thank you so much to Julep for contacting me because this was a whole lot of fun!

J


Let me know what your dream polish would be because I'd love to hear about it! It's tons of fun to dream up new shades!

J




Disclaimer: This post is not sponsored, nor was I compensated in any way.