A while ago I wrote a post asking my fellow bloggers and readers for advice on what makeup to take on holiday with me. I've just come back from a short break in Marbella, so I thought I'd share what products I ended up taking. I don't mean to rub it in but I'm heading back to Spain next week, so this is also what I'll take on that holiday too! 
Makeup for the beach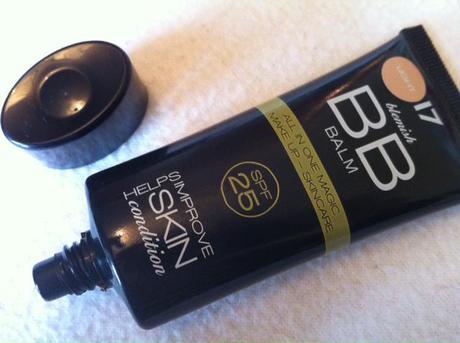 FaceObviously, an SPF is essential but I hate being completely bare faced and a few bloggers suggested using a BB Cream. I've never used a BB Cream before but I opted for 17's new BB Cream as it comes complete with SPF 25.I'm going to do a full review on this in the next few weeks but I found that the light coverage of a BB Cream made me feel much more confident than being completely bare faced.
Eyes I had considered getting lash extensions or party lashes but in the end I had my eye lashes tinted. My best friend is a beauty therapist so I had it done for free and although the results aren't dramatic, lash tinting really made a difference. It meant that I didn't have to buy a  waterproof mascara, which I hate as they are a nightmare to remove, but felt confident by the pool during the day! 
BodyI am super pale and don't tan at all, which means I look a little out of place in the sunshine! I had planned on being pale and proud but I ended up buying Garnier's Summer Body gradual tanner. I have to say I love this product and will continue to use it. It gives my skin a subtle color without being over powering. It also smells great, which is unusual for gradual tanners! 
Makeup for the eveningsAs I was on a girl's holiday there was lots of partying and cocktail drinking in the evening. I only took hand luggage and was limited on space so I basically wore the same makeup look each evening.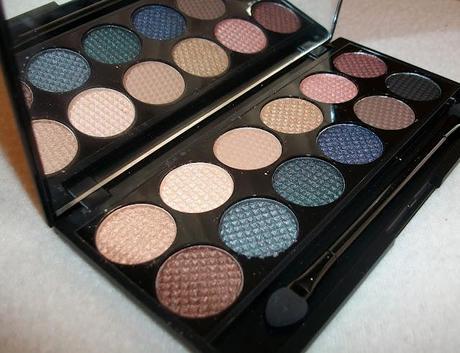 EyesFor my eyes I took the Sleek storm palette as it gives loads of variety of neutral colours. My mascara of choice was Benefit's Bad Gal Lash mascara, as I had a travel size version courtesy of a magazine freebie! I love this mascara as it gives really good volume and length. I plan on posting a full review of this mascara soon.
FaceMy foundation of choice is still Vichy Dermablend Corrective Foundation. The coverage is amazing and it lasted well in the heat of the Spanish evening and the heat of a few nightclubs! For blush, I took MUA's Mosaic Blush, again firm favorite as it gives a beautiful subtle flush of color for the cheeks. I also took Benefit's Watt's Up for highlighting.
LipsMy current favorite lipstick is MUA's lipstick in shade 14. It is gorgeous and moisturising and I've literally not worn any other lipstick since I bought it! 
So, I feel pretty confident that I managed to look half decent whilst on the beach. I had an amazing holiday and feeling confident in my appearance helped this,  I really do love makeup!! 
Thanks to all the bloggers who commented on the original post and shared their ideas, these include:
Eyelining ObsessionsMartina MoylanRamblings of a Beauty BirdThoughts of a Girl on CrutchesMiss Jayne BeccaThe StylinguistClaire Elizabeth
Thanks for the tips ladies! 
Follow me on:
Twitter - Hello Cotton - Blog Lovin'