BEAUTY
❤ ❤ ❤ ❤ ❤ ❤ ❤ ❤ ❤ ❤ ❤ ❤ ❤ ❤ ❤ ❤ ❤ ❤ ❤ ❤ ❤ ❤ ❤ ❤ ❤ ❤ ❤ ❤ ❤ ❤ ❤ ❤
Review of Pantene Hair Fall Control Shampoo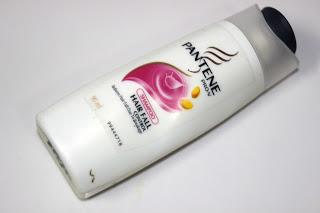 I
am not into hair care products as much as I want to. I fear trying different products because I think they'll make my hair fall and gaining fallen hair back is a tough task. And it's normal not too have too many favorite products when you haven't tried too many. Whatever I tried, I wanted that to work for my hair but all what I could see was false promises. This is when I used Pantene Hair Fall control shampoo.
And I was blown away! It helped me control hair fall, did not cause oily scalp or dandruff and cleans hair really well. When my hair starts falling because of some reason, I just turn to this shampoo and it works like a good friend. This is how much it is effective on my hair.
This is one thing I will always spend my money on! and i would suggest you should give it a try too if you are suffering from hair fall.
I recently tried
love-long-hair-range
which is good and probably could be my second favorite shampoo after this (oh wait! Fructis is also in the queue) but that does not control hair fall.
Have you guys tried this shampoo? Did it work for you?