I forgot to post about a few stuff that I bought from Zara India because I was more excited about Sephora. But let me tell you, I entered Zara first and then Sephora. Spent almost Rs8500 on clothes and shoes then something reminded me of Sephora. Oh it was my husband who is the best. He helped me search the leopard print loafers which were in my list for long, kept counting as I picked items and reminded me of Sephora. He said    "apko Sephora bhi jana hai" and it felt like I was pulled out of my dream like a scene of Inception.   Ok shoppers, in Zara India store, you are all by yourself. I did get a glimpse of SAs here and there but they made me feel like they were there to shop too. They were doing only one thing - checking the labels of clothes like any other shopper. I almost pleaded an SA to bring me left feet of my leopard print loafers but I got disappointment because he was so busy in checking the labels or folding the clothes. It isn't their mistake. Girls were hysterical in equally hysterical  Zara India store. Trust me I found one feet in one corner and another in diagonally opposite corner, under the table, hiding under the pile of clothes. And I don't care if trend is in or out, if it is in my wishlist it has to be in my closet. Not always though. I do care for my savings and my bank account before I splurge. But it was a sale-shopping and I couldn't care less for my bank account.   BTW being in Zara is like cozy blanket with a cup of coffee in winters. Grey store, SAs in black uniform and loads of the fashionable items were so fulfilling and satisfying.   So here is a quick look of what I bought and don't forget to tell me what you like the most.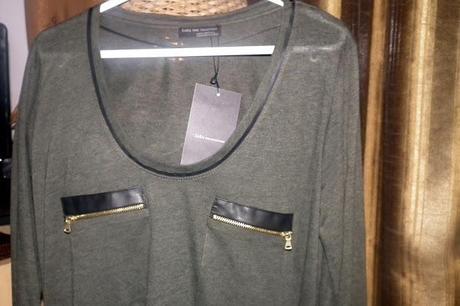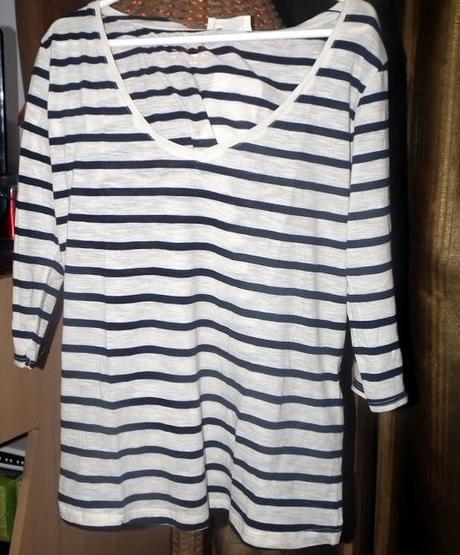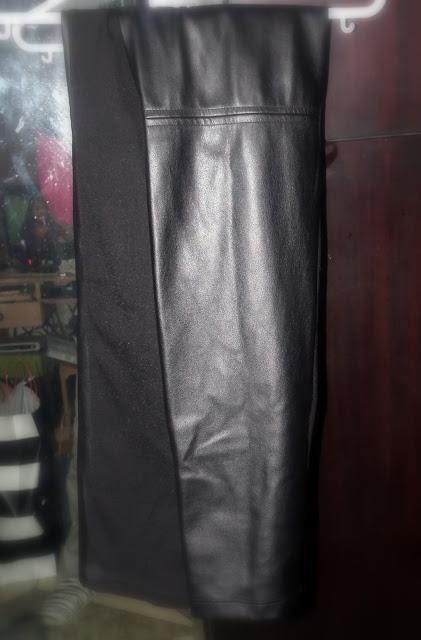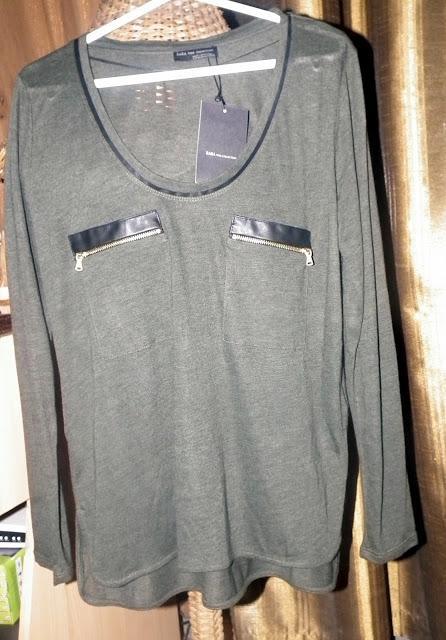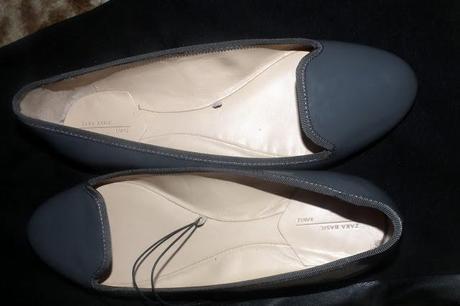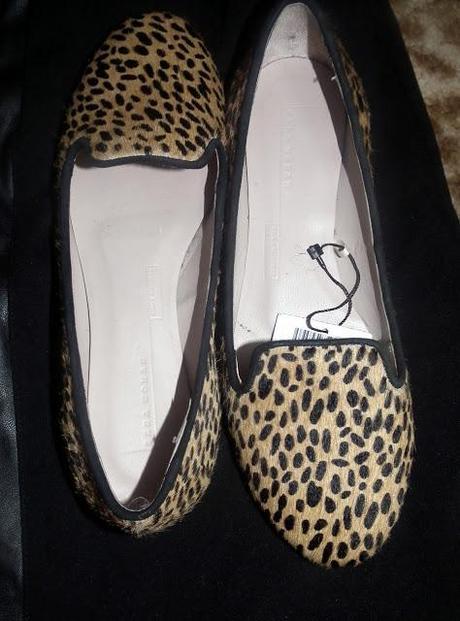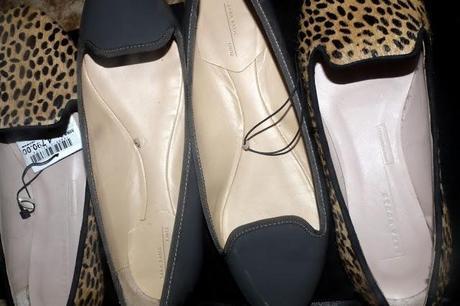 Military Green Top with Leather Details - Rs790
Navy Blue and White Striped Top - Rs. 540
Leather /Stretchable Material Trousers - Rs2280
Leopard Print Loafers - Rs.2280 (Original Price Rs 4480)
Grey Faux Patent Leather Flats - Rs. 1300
I don't remember the exact price and not sure of last 2 digits.

  =====================================================
Disclaimer:
The product was bought by Shopping, Style and Us. To know more, please read my Disclosure Policy.