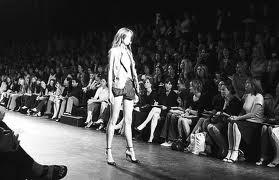 Hello Everyone....
How you all doing? So we are already in March! this year is going past really fast I may say!
So like Always I do my Ranking of the month, here are my Top 10 Post of February most view by you:
Jose Matteos After Party (Mercedes-Benz Fashion Week Madrid)
Away...
Shen Lin Collection (Mercedes Fashion Week Madrid)
Call The Fashion Police (part.VI)
Jose Matteos Collection (Mercedes-Benz Fashion Week Madrid)
Mens Fall Guide 2011/2012
Barefoot Gipsy...
Aztec Print...
(Click on the Title post to redirect you to the Post)
Hope you Like it! Thank you so Much for the Visits and Comments!
Big Hug to you all.........
By the way, this week I got a Gift from MenAreUseless, they sent me a Menareuseless Box, I will be Blogging about it, really soon! Stay tune...
For more info and updates Follow me on  Twitter and My Facebook Page. Thanks!